This post shows students and new users steps to reset or repair the Settings app when using Windows 11 to resolve common issues if the app isn't working right. Windows 11 comes with a built-in centralized Settings app which was developed to replace the classic Control Panel program.
In some cases, the app may not open or stop working, and to resolve the issues is pretty easy and straightforward. The Setting app is actually a modern or Universal Windows Platform (UWP) app. UWP apps can be used across all compatible Microsoft Windows devices, including PCs, tablets, Xbox One, Microsoft HoloLens, and more.
UWP apps also have their own settings windows that can be used to reset or repair individual app. When you reset a UWP app, it is reset to the default settings similar to when you installed Windows for the first time. This can help resolve common issues.
The new Windows 11, when released generally to everyone, will come with many new features and enhancements that will work great for some while adding some learning challenges for others. Some things and settings have changed so much that folks will have to learn new ways to work with and manage Windows 11.
Windows 11 has many new features and sleek design, but UWP apps are not new. They were first introduced with Windows 8.
To get started with resetting Windows Settings app, follow the steps below:
How to reset or repair Windows 11 settings app
Again, one can reset or repair individual UWP apps in Windows. If the Settings app isn't working or opening correctly, you can reset it to its factory default settings.
You can launch Settings app by pressing Windows key + I keys, or using Start Menu, using Windows key + X context menu.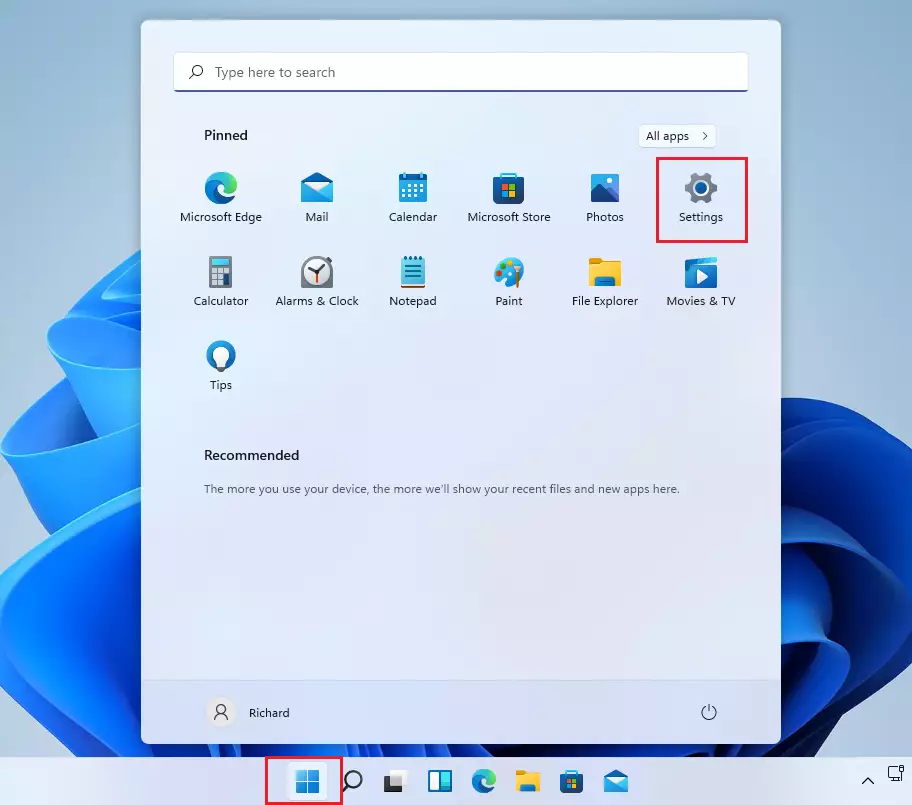 Whichever way works for you, continue to use it.
However, to reset the Windows Settings app, simply click the Start menu, then right-click the Settings apps and select App settings.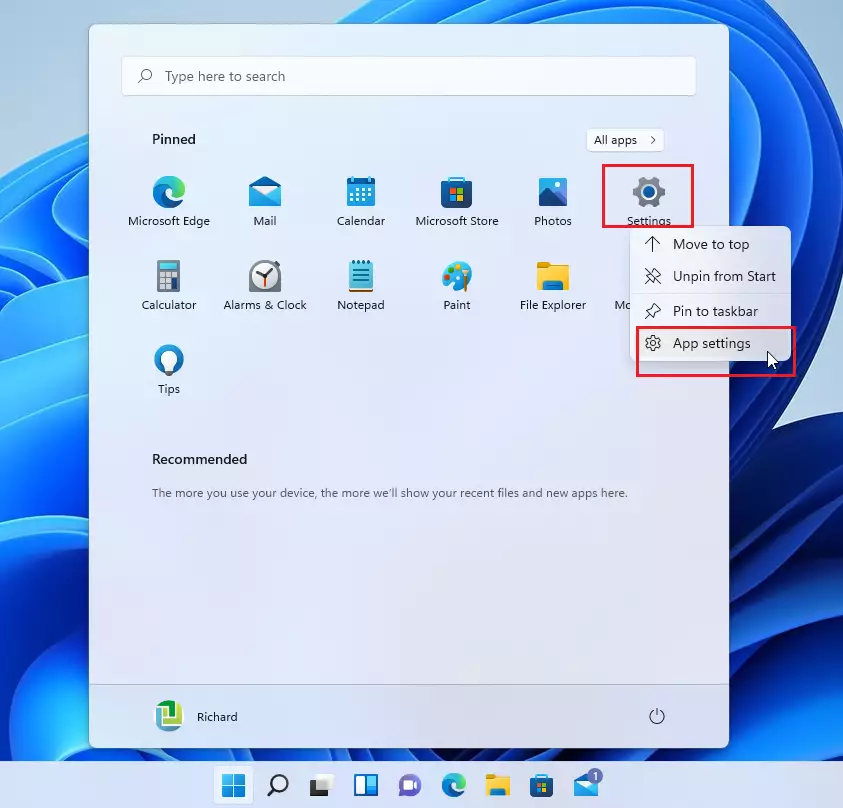 On the App settings window, scroll down and click the Reset button as highlighted in the image below.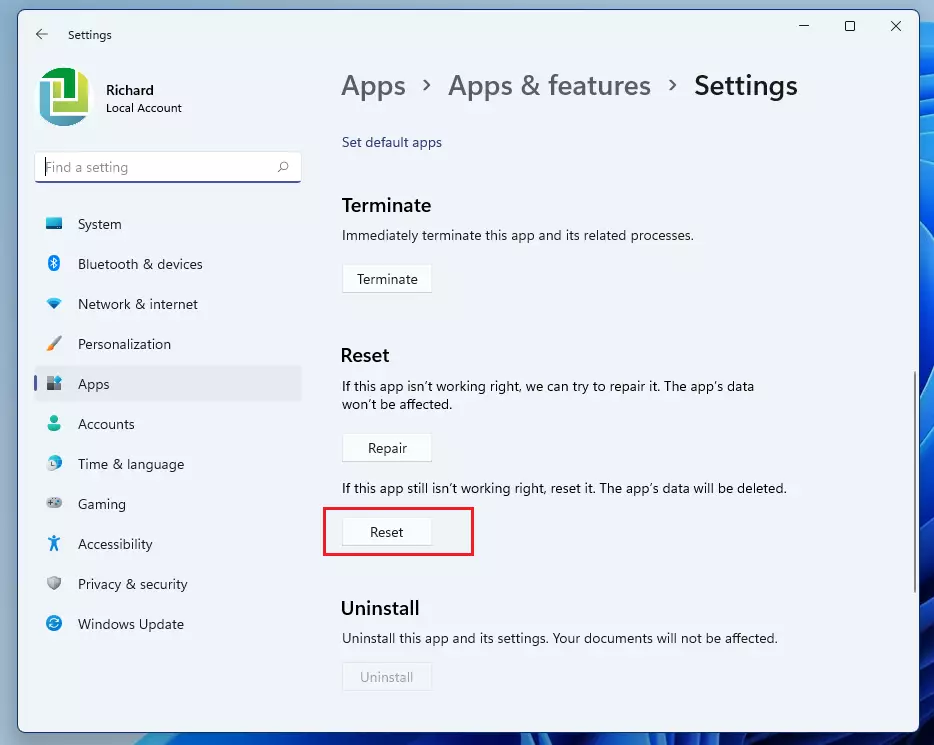 When prompted with a message that "This will permanently delete the app's data on this device, including your preferences and sign-in details", click the Reset button to reset it.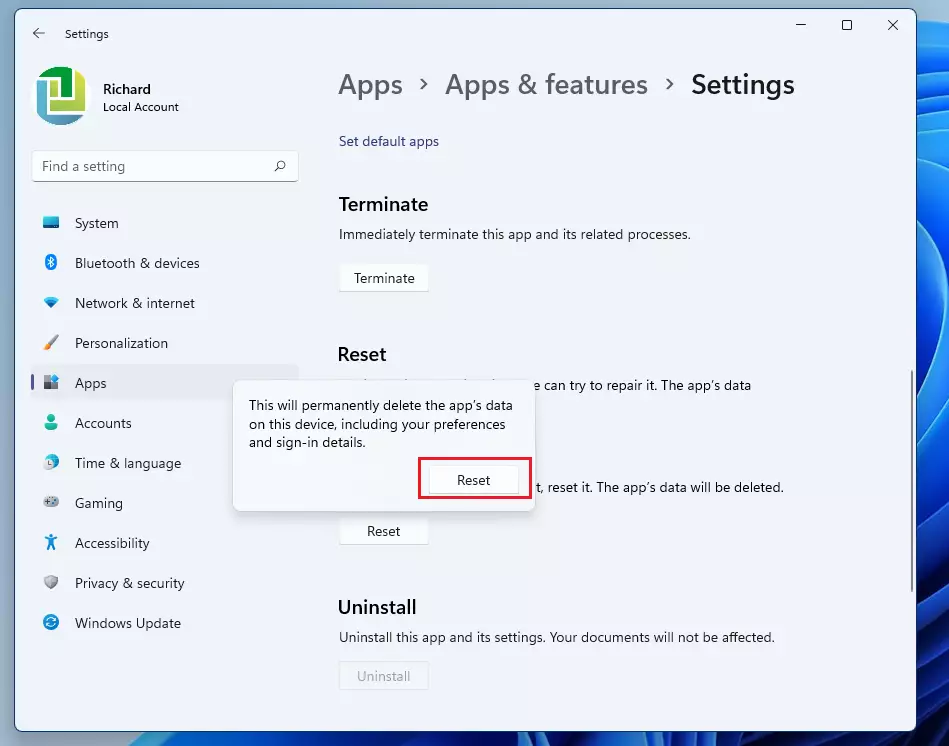 That should do it!
You can also repair the Settings app instead of resetting it. If the Repair didn't resolve the issues, you can then reset it.
Conclusion:
This post showed you how to reset Windows Settings app in Windows 11. If you find any error above, please use the comment form below to report.