This post shows students and new users steps to enable or disable Do not disturb notifications in Windows 11. Windows comes with a feature called Focus assist which allows users to avoid distracting notifications when they need to stay focused. It is set by default to activate automatically under certain conditions.
Windows has reimagined focus experiences and introduced Do Not Disturb – a feature that makes it easy to silence notifications altogether.
Focus enables everyone to stay in the moment and minimize distractions on their PC. Do not disturb will make it easy to silence notification banners so as not to get distracted. Then, when you are ready to see the notifications you may have missed, you can find them in Notification Center.
The new Do not disturb experience is not available to all PCs at the moment. Only PC enrolled in Windows 11 Insider Preview will be able to get it when updated.
Below, we'll show you how to turn On, or Off Do not disturb in Windows 11.
How to enable or disable Do not disturb in Windows 11
As mentioned above, Do not disturb will make it easy to silence notification banners so as not to get distracted.
It is easy to start focusing right from Notification Center (click on the time and date in the taskbar):
Select the amount of time for your focus session.
Press Start Focus.

Alternatively, one can use Windows 11 Settings app to turn on focus or Do not disturb settings.
Windows 11 has a centralized location for the majority of its settings. As a result, everything can be done, from system configurations to creating new users and updating Windows from its Settings app.
To get to System Settings, you can use the Windows key + I shortcut or click on Start ==> Settings, as shown in the image below: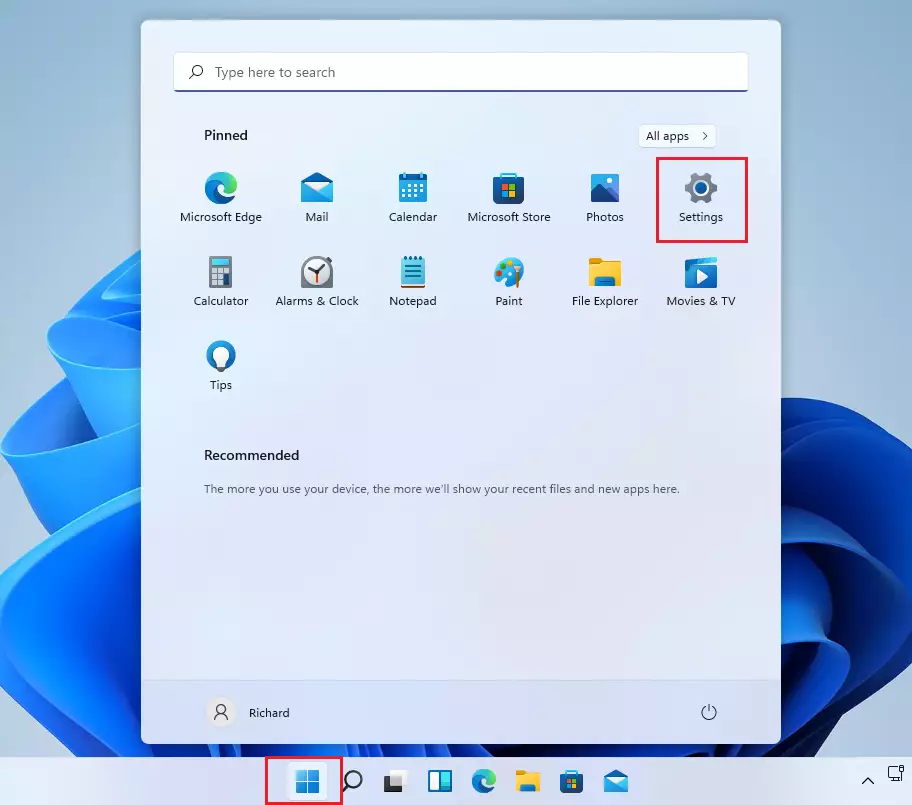 Alternatively, you can use the search box on the taskbar and search for Settings. Then select to open it.
Windows Settings pane should look similar to the image below. In Windows Settings, click System > Notifications tile to expand it.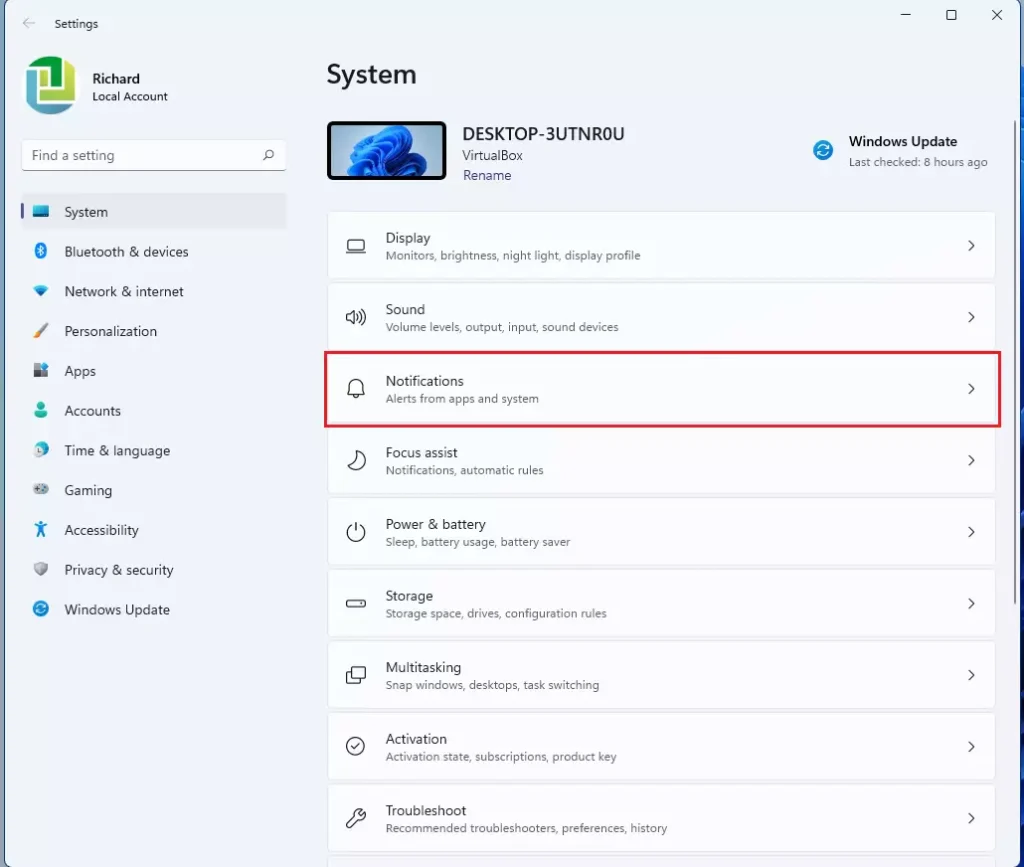 On the Notifications settings pane, under Do not disturb, select the Do not disturb tile then toggle the button to the On or Off position.
If you want, you can turn on or off Do not disturb automatically at a specific time. Click on the Turn on do not disturb automatically to expand it open.
Then specify the activities or time you want your computer to turn on. Do not disturb automatically.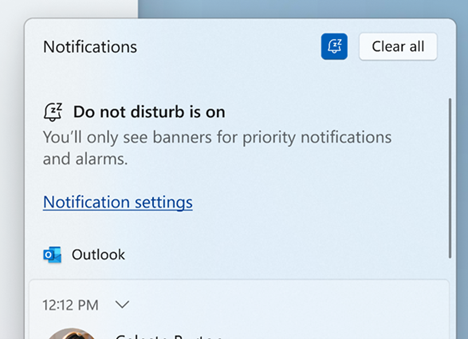 That should do it!
Conclusion:
This post showed you how to turn it on or off and not disturb Windows 11. Please use the comment form below if you find any errors above or have something to add.