The article guides users on how to manage email subscriptions in the new Outlook app on Windows 11. The app supports multiple email platforms, with features for handling subscriptions and blocking spam. Subscriptions can be easily managed per account basis, with instructions provided on how to unsubscribe or block specific email senders.
This article explains the steps to view and unsubscribe from email subscriptions in the new Outlook app in Windows 11.
The new Outlook for Windows brings the latest features and a modern and simplified design with support for Exchange-backed Microsoft 365 work or school, Outlook.com, Hotmail, and Gmail accounts.
The app has many features, including support for email signatures, external email accounts, setting out-of-office automatic replies, and email sorting.
Your Outlook app also includes an email subscriptions page that lists your subscribed emails.
Email subscriptions are a way to receive regular updates or newsletters from a particular website or company via email. By subscribing, you can stay informed about the latest news, promotions, or events related to the website or company.
You can unsubscribe from the email subscriptions page or block emails you suspect are spam or junk.
Unsubscribe from email in Outlook
As mentioned above, the new Outlook app has an email subscriptions page that allows users to unsubscribe or block emails they suspect are spam or junk.
Here's how to do that.
First, open the new Outlook app on Windows 11.
You can do that by clicking Start -> All app -> Outlook app. Or use the Start menu search box to search for Outlook and open it.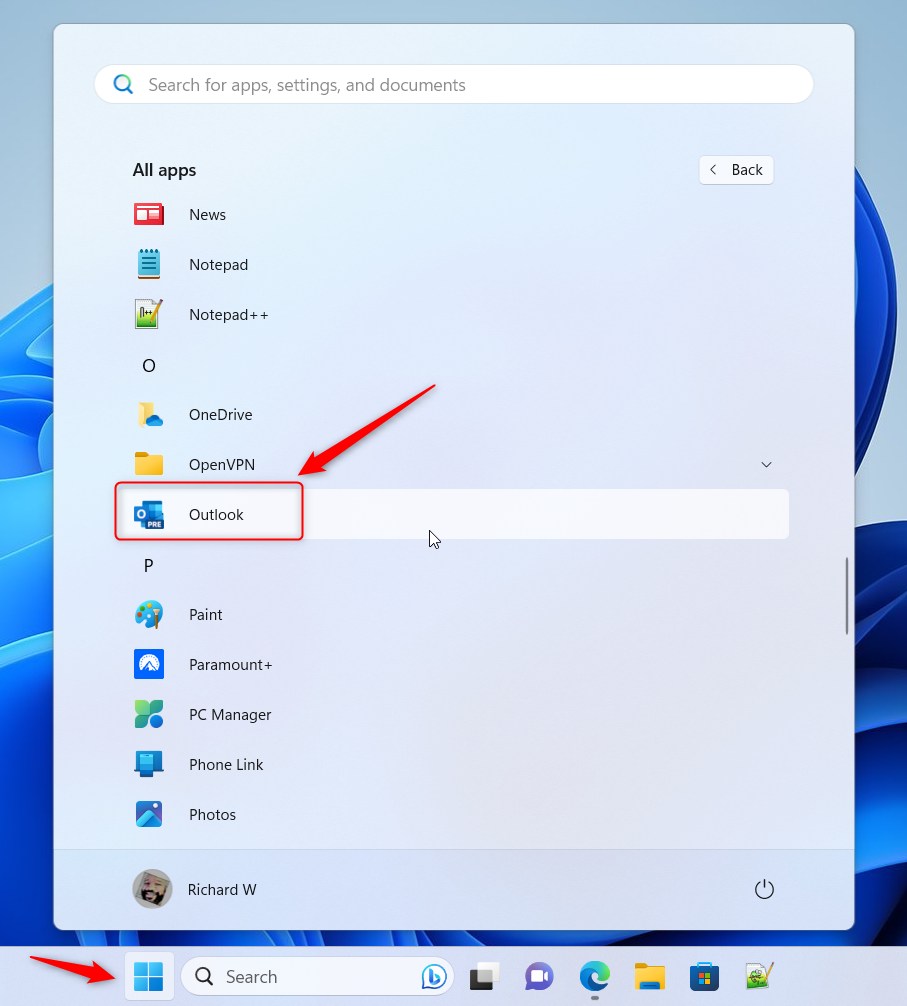 When the app opens, click the Settings button (gear on the top right) to proceed.
On the Settings page, click the Mail tab on the left sidebar and select Subscriptions on the right.
Next, select the email account you want to apply subscription settings if you have multiple accounts in Outlook.
This is an account-level setting that will apply only to the selected account. Please do this for each account you want it to apply.
On the Subscriptions page, find the email from the sender you wish to unsubscribe. Select the "Unsubscribe" link.
Follow any additional prompts to confirm your unsubscribe request.
It's important to note that some senders may take up to 10 business days to process your unsubscribe request. If you continue to receive emails after this time, you may need to repeat the steps or contact the sender directly.
To block email from a particular address, click the three dots (options) and select Block.
Save your settings and reopen Outlook.
Conclusion:
This post showed you how to unsubscribe from email subscriptions in the new Outlook app. If you find any errors above or have something to add, please use the comments form below.