The post provides a guide on how to manually download and install updates for Windows 11 from the Microsoft Catalog website if Windows Updates is not working automatically. Using a specific Knowledge Base (KB) number, users can search for the relevant update package, download, and install it manually, including initiating a system reboot to complete the update process. This method should be used temporarily until automatic Windows Updates are restored.
This post shows students and new users steps to manually download updates for Windows 11 when Windows Updates is not working.
By default, Windows automatically downloads the latest updates and schedule an install. However, in some cases, Windows Updates will fail to download new updates if something is wrong or policy configurations prevent automatic updates.
If your computer is not automatically downloading the latest updates, Microsoft allows users to download standalone update packages from the Microsoft Catalog website easily and anytime they're available.
While your computer's automatic updates aren't working, you can temporarily begin downloading and installing updates yourself until Windows Updates issues are resolved and working again.
Downloading Windows updates online is pretty straightforward. It would be best if you typically had a KB (Knowledge Base) number of the Windows update you wish to download and install. Almost all Windows updates come with a KB number. Use that KB number to download the specific updates for your computer; the steps below will show you how to do that.
To manually download Windows updates for Windows 11, follow the steps below.
How to manually download updates for Windows 11 PCs
As mentioned above, if Windows Updates isn't automatically downloading updates from Microsoft, you can manually download and install the updates yourself. This should be a temporary solution since allowing Windows Updates to handle automatic updates is recommended.
To download a particular update manually, get the package KB number and head to the link below.
Use the search box, type in the KB number, and click the search button. The page will return the specific package matching the KB number.
For example, here's the latest KB number (KB5006674) for Windows Oct. 12 updates.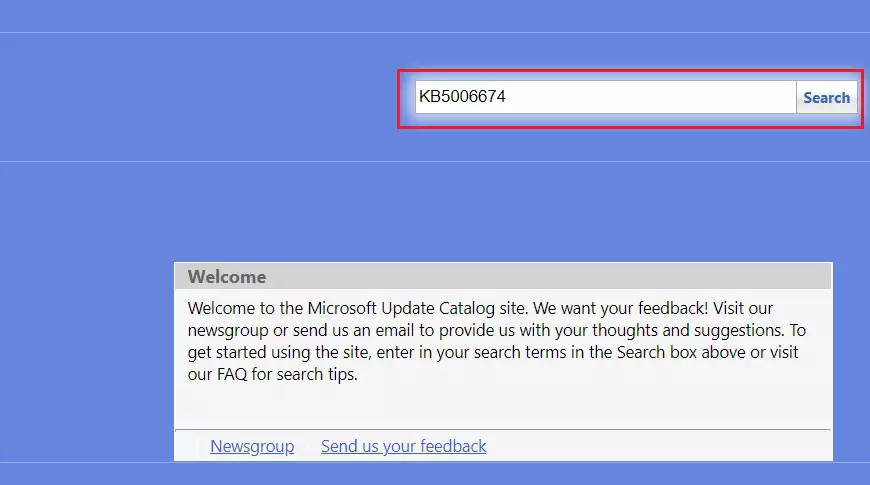 Please search on the search result page, and look at the updated Title and Products to ensure it is the correct update package for your machine. Then click the Download button.

On the pop windows, click on the link to begin downloading the package.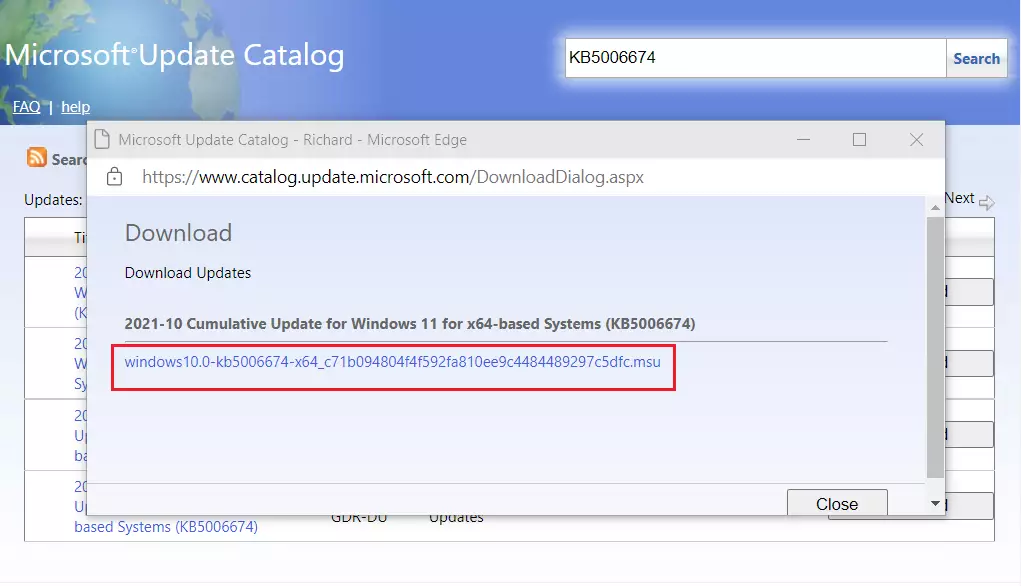 Once the file is downloaded, go to your Downloads folder and double-click it to initiate the installation. When you run the installer, The Windows Update Standalone Installer will prepare the system for installation, which might take some time.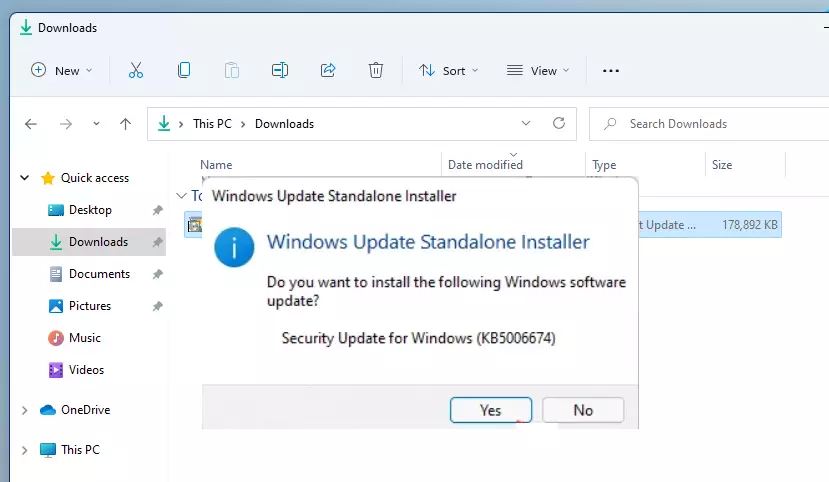 After some time, the update installer should begin installing the update for your computer if it applies to your machine.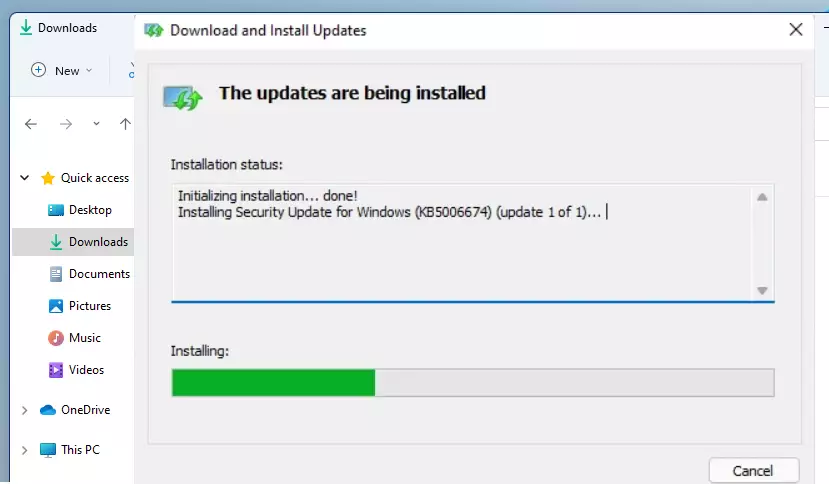 Wait for the update to complete and reboot your machine. Your computer will not be fully updated with the package.
Conclusion:
This post showed you how to download and install Windows update for Windows 11 manually. Please use the comment form below if you find any errors above or have something to add.