This post shows students and new users how to set the laptop lid close action to do nothing if the laptop lid or screen is closed in Windows 11.
Windows 11 is configured to automatically suspend when the laptop lid is closed to save power. This feature has always been part of the Windows platform but is quite easy to disable so that when you close the laptop screen or lid, it doesn't go to sleep.
When Windows goes to suspend mode, it's not turned off – just go to sleep. You can resume by opening the lid and your session will continue from where you left off.
In some cases, you may not want your laptop to go to sleep when you close the lid, especially when want some work done while the screen is closed, or downloading a huge file, or recording or want the alarm to still function. In these scenarios, choosing now to put the laptop to sleep might be something you want to do.
When the action is set to do nothing, you can simply close the lid without putting the laptop to sleep while work is still being done.
Changing the laptop lid close action hasn't changed much. It's still under the power management options in Windows 11.
How to keep the laptop on when the screen is closed
Windows 11 has a centralized location for the majority of its settings. From system configurations to creating new users and updating Windows, all can be done from its System Settings pane.
However, many advanced settings can still be done in the old Control Panel. Changing lid open actions is one of the changes that you'll need to go to the Control Panel for.
Open the Control Panel in Windows 11 by going to the Start Menu and searching for and selecting Control Panel under Best match.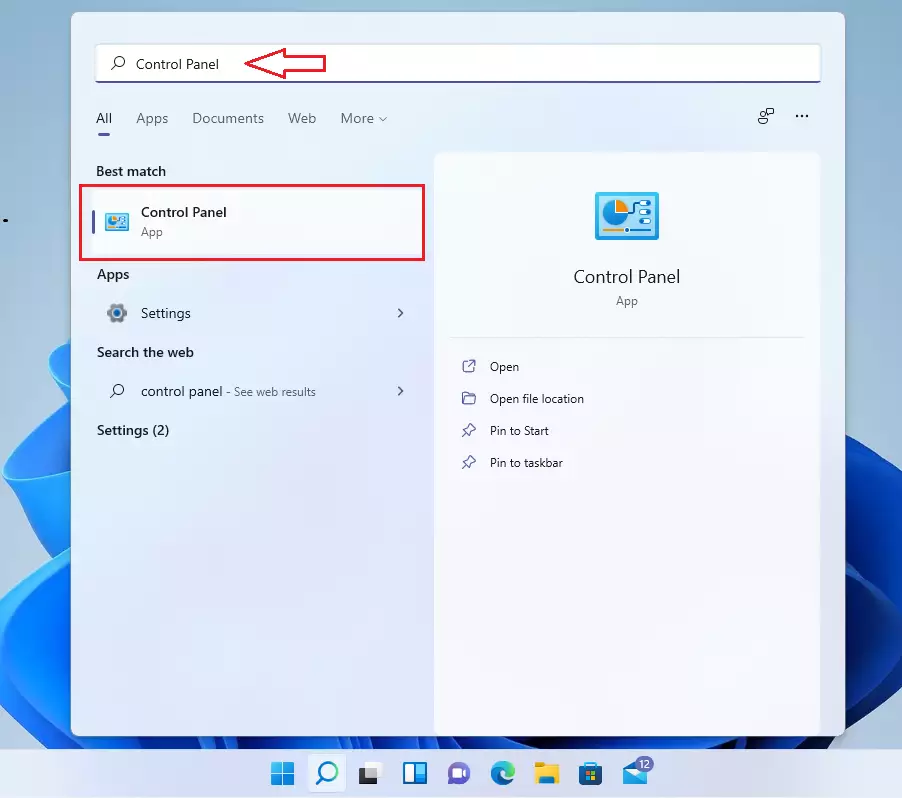 When the Control Panel app opens, go to Hardware and Sound category group highlighted below.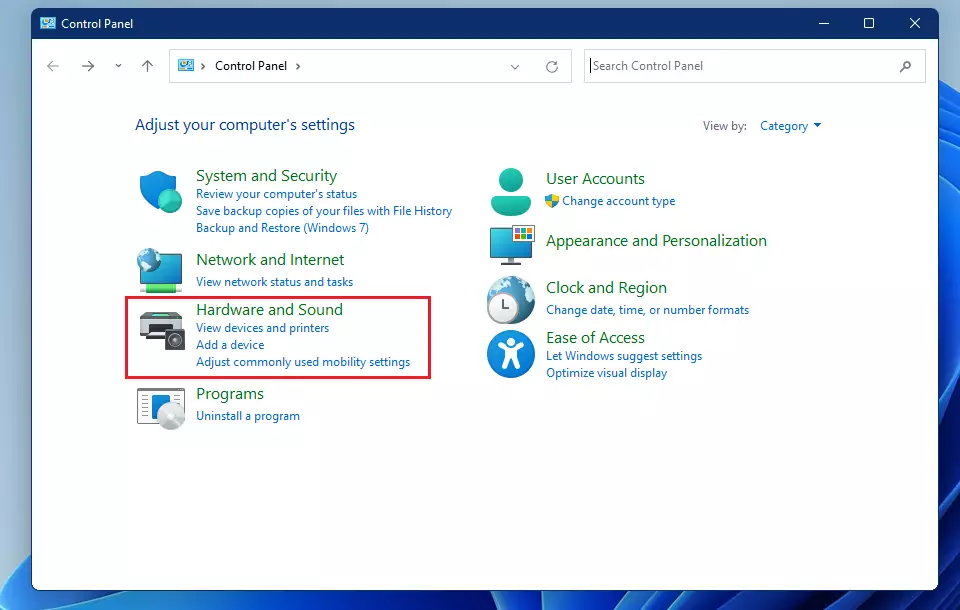 In the Hardware and Sound category, select the Power Options settings group as highlighted below.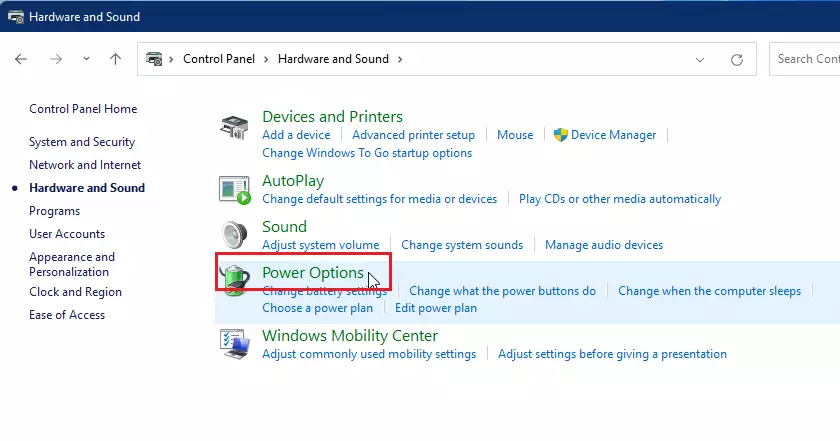 In the Power Options settings pane, select the Change plan settings link as highlighted below.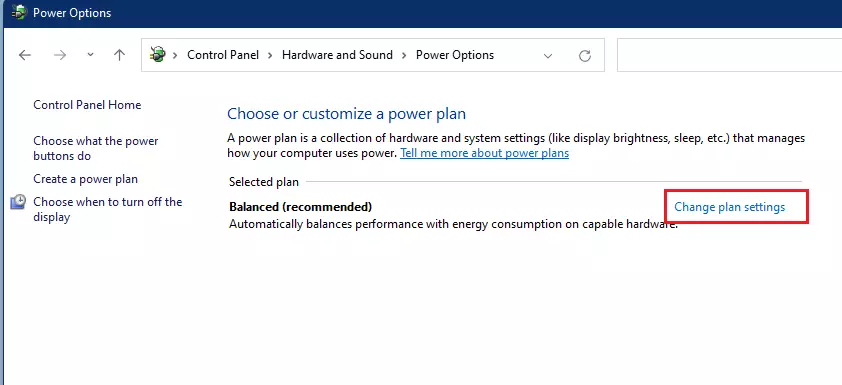 Next, click Change advanced power settings link as highlighted below.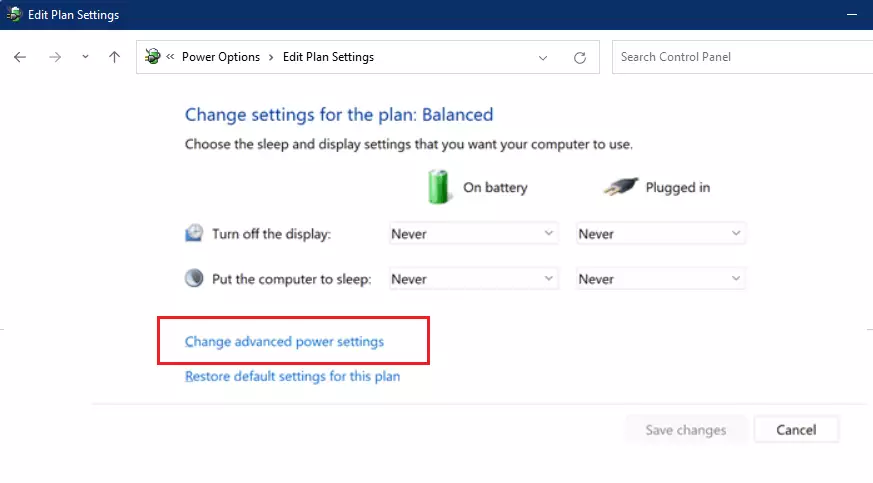 Expand the Power buttons and lid and Lid close action settings as highlighted below. Under Lid close action, choose what action to take when the laptop lid close:
On battery:

Do nothing
Sleep
Hibernate
Shutdown

Plugged in: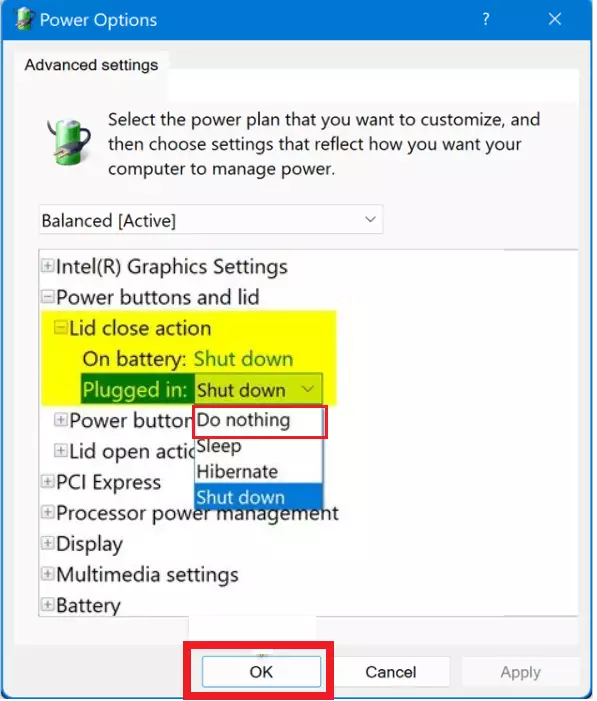 Make your selection and click OK to save your settings.
That should do it!
Conclusion:
This post showed you how to configure Windows 11 so that it doesn't go to sleep when the laptop lid or screen is closed. If you find any error above, please use the comment form below to report.