This post shows students and new users how to turn off Windows 11 lock screen so that it doesn't lock or goes to sleep when idle.
When you step away from your computer for a short time, it will automatically turn on the screen and sometimes goes to sleep. This feature helps save battery life and also protects you from others accessing your files and programs.
When your screen is locked, other users can log in to their own accounts by clicking Log in as another user on the password screen. You can switch back to your desktop when they are finished.
To return to your desktop raise the lock screen curtain to reveal the logon screen. Enter your password to logon.
If you don't want your computer go timeout or lock the screen, you can disable or turn it off so that it never sleeps or lock the screen.
To turn off lock screen in Windows 11, follow the steps below:
Turn of lock screen in Windows 11
To disable Windows 11 lock screen, click on Start and select the Settings gear as shown in the image below.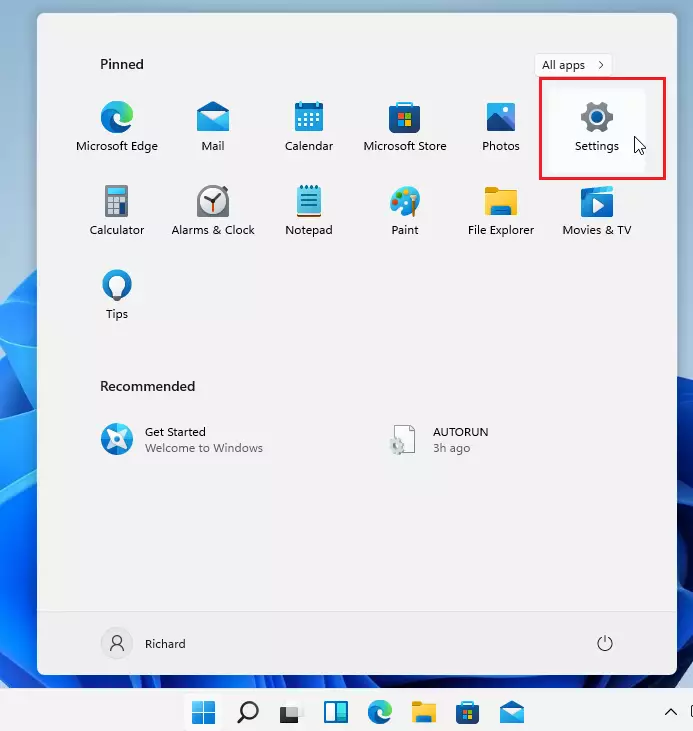 Next, select Personalization from the left menu and go to Lock screen on the right.
On the Lock screen, under Related settings, click on Screen timeout.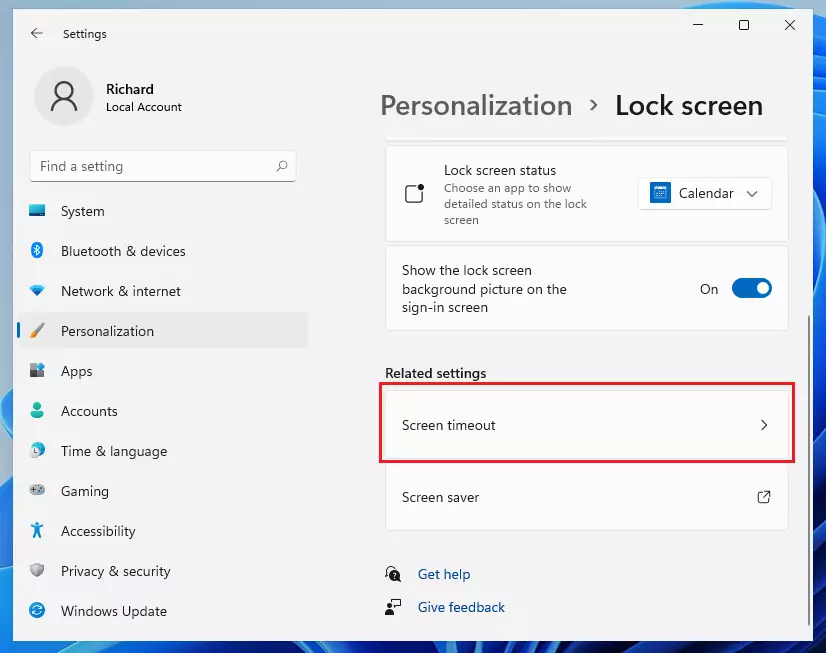 Under Power, choose the settings that works for you. If you don't want Windows to lock the screen when plugged into the power, choose Never.
On battery, you can adjust the timeout period for when Windows lock the screen or goes to sleep.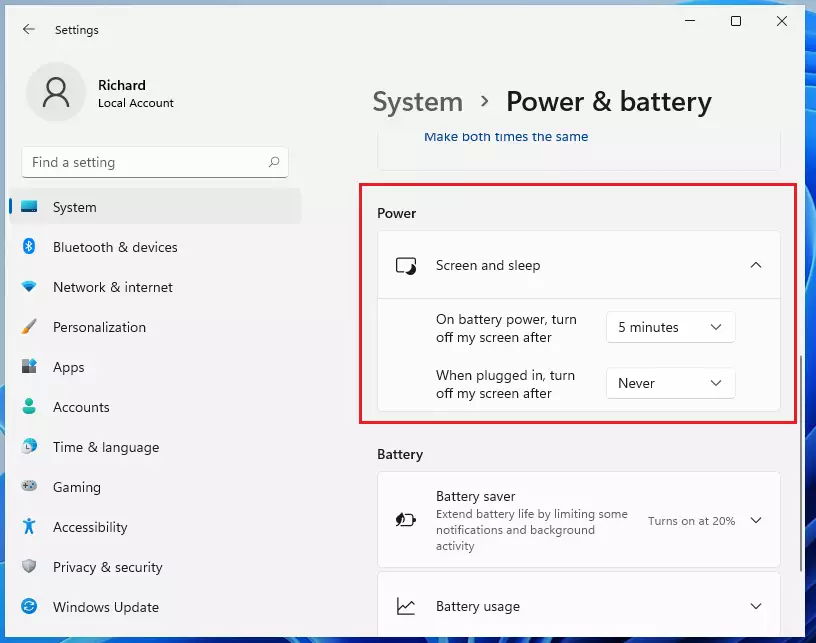 Your settings should automatically save when done.
If the steps above do not work for you, you may find the post below helpful. The post below will work on both Windows 10 and Windows 11 and will change the power settings even if the device is controlled in a corporate environment.
How to keep Windows awake with PowerToys
Conclusion:
This post showed you how to disable or turn off Windows lock screen. If you find any error above, please use the comment form below to report.