The provided content provides a guide for students and new users on relocating folders from the user's default home directory (C:\Users\Username) in Windows 11 to a secondary drive when running out of space. Detailed steps include moving the Videos folder from the C drive to a larger space on an E drive, starting from opening File Explorer to verifying the completed move. The move can be beneficial, especially if the computer has multiple drives and partitions.
This post shows students and new users how to move folders in the user's home directory in Windows 11 if the primary disk drive is running out of space.
By default, Windows stores all user's files and folders in C:\Users followed by your account username. In a user home folder, you'll find Desktop, Downloads, Documents, Music, Pictures, Videos folders, and other data automatically created and added to each account.
As the user adds more content, the local C:\ disk drive will be used up, and if the drive doesn't have enough free space, the user's home directory will also run out of space, making it difficult to store new content in their home folder.
Nowadays, computers are being built with multiple drives and partitions. If your computer has multiple disk drives and partitions, and your local C:\ disk is running out of space, you may want to change the location of some folders in your home directory to a bigger drive and more space.
For example, suppose the Pictures and Videos folders are eating up your primary disk drive. Moving those folders to a different and bigger drive may help resolve the storage issues you're facing on the primary drive.
Most PC configurations install Windows on the C:\ drive, typically a solid-state storage device (SSD) with little space. A second and bigger drive is also included to store data. Moving larger folders in the user's home directory that are using up all the space to a bigger drive should help here.
To get started moving a user folder in Windows, follow the steps below:
How to move user home folders in Windows 11
Again, Windows allows you to move folders in your home directory to a different partition or drive. For example, you might move the Pictures folder to another partition so enough room is left on your Windows system drive.
Or move the Videos folder to a bigger partition when you're running out of space on a smaller one. Windows lets you do that easily in File Explorer.
To do that, open File Explorer and click Quick Access if it isn't open. Next, select the user folders under Quick Access that you want to move to a new location.
Under Quick Access, you'll find the Documents, Downloads, Pictures, Music, Videos, and Desktop folders. We'll want to move the Videos folder to another drive partition with a bigger space.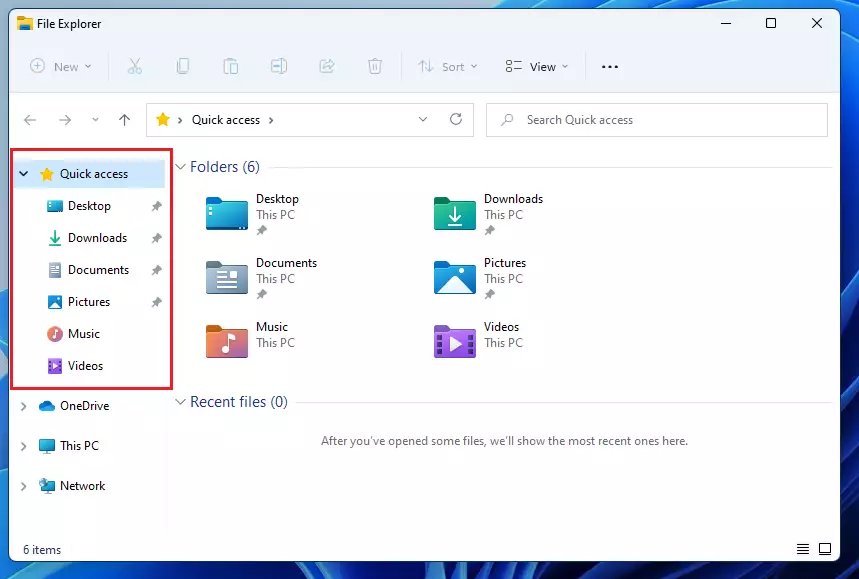 To move the Video folder, right-click the Videos folder, then select Show more options on the first context menu.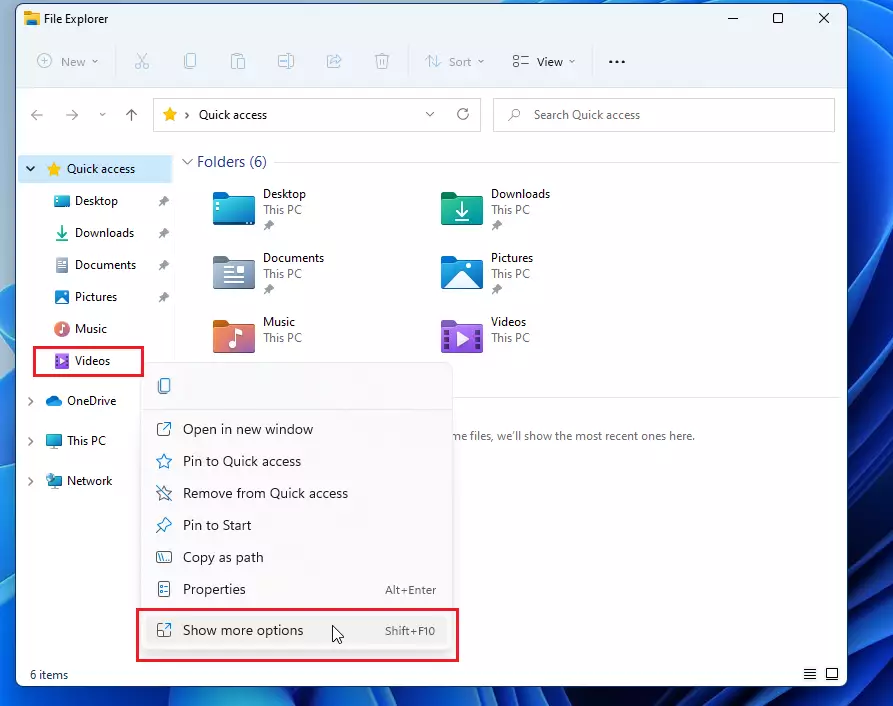 On the next context menu, select Properties, as highlighted below.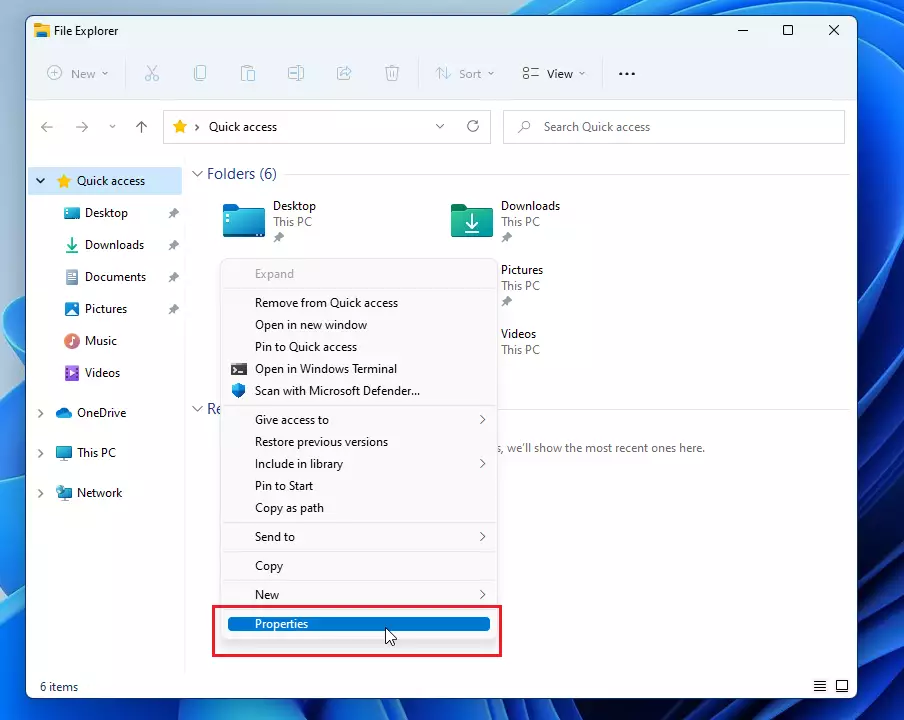 On the Properties pane, select the Location tab. On the location tab, you'll see the current path of the Videos folder, which is by default in the C:\Users\Username folder.
To move it to another location, click the Move button highlighted below.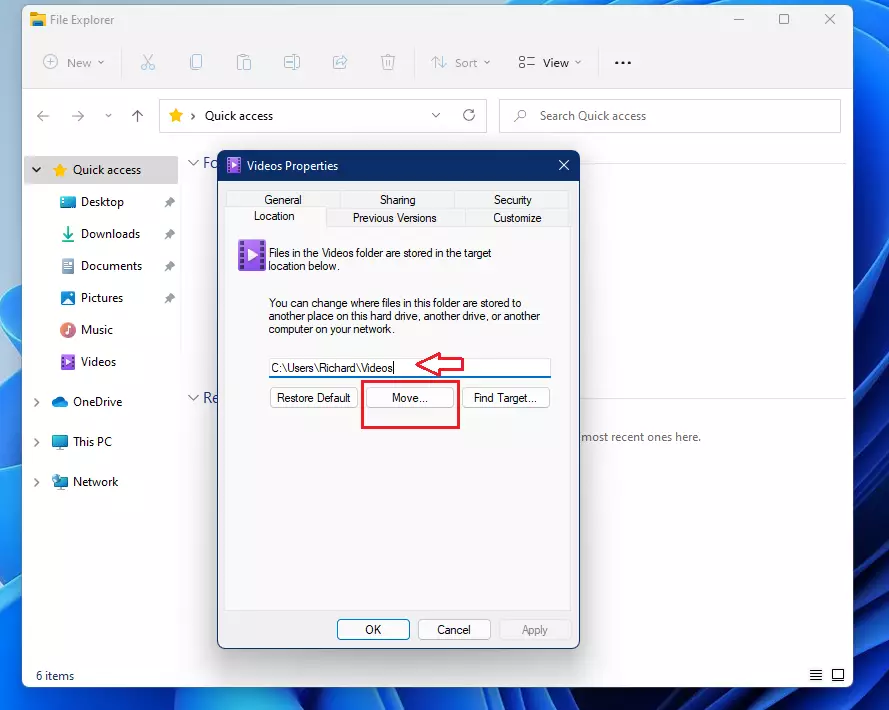 Then browse and select the new folder you want to store all video content. For this post, the new path is on the E:\Richard\Videos.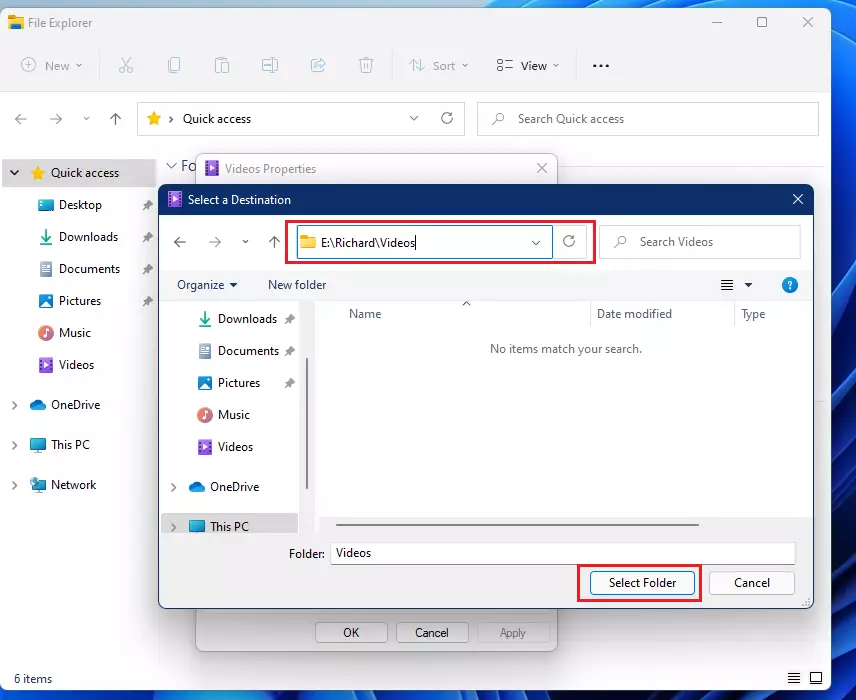 Click the Select Folder button. When you select the folder, Windows will return to the folder Properties Windows. Click Ok to apply your changes.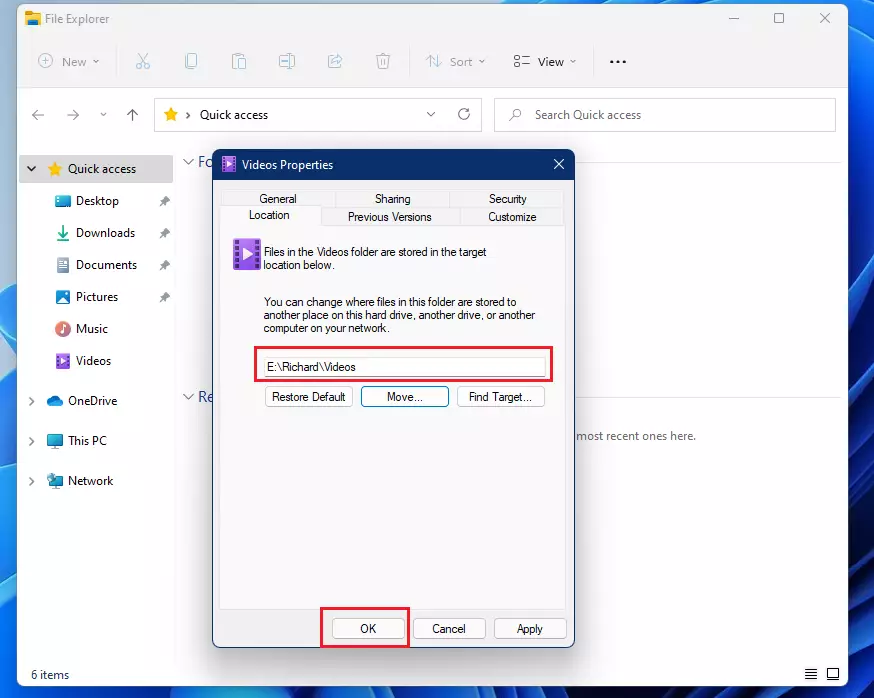 Windows will warn you that you're about to move the folder to a new location. Click Yes to complete the move.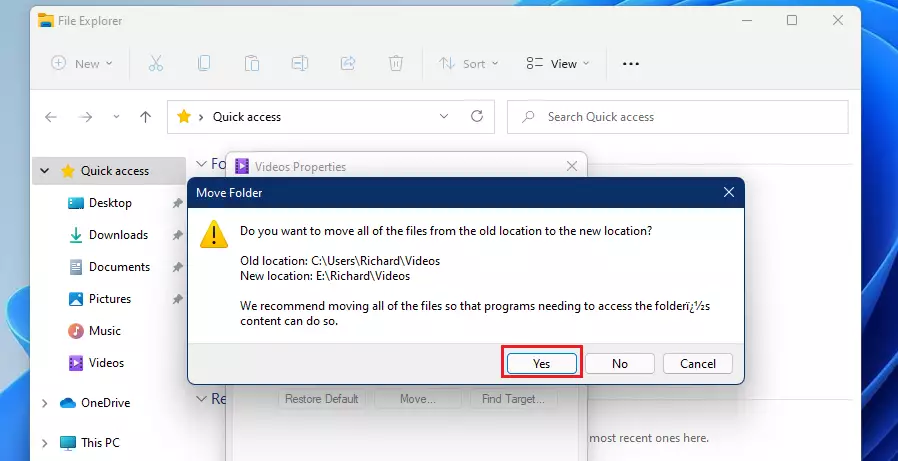 When asked to confirm that you want to move all files from the old location to the new location, click Yes.
Depending on the folder size, it may take a while to complete. After all the content is moved, the Videos folder should be stored in the new location, and any new video will also be stored there.
When you're done, close File Explorer and verify the change.
Conclusion:
This post showed you how to move folders in the user's home directory. If you find any error above, please use the form below to report.