This post shows students and new users how to check a folder size when using Windows 11 so you can determine which folders are using most of the storage space.
The new Windows 11, which will probably be generally available to everyone later this year, will come with many new features and enhancements that may make some students and new users uncomfortable. Some things and settings have changed so much that folks will have to learn new ways of using Windows.
A legacy feature that is still available in Windows 11 is the ability to view file sizes in the size(s) column in File Explorer. The same is not true for folders. You cannot view the size of folders in the size(s) column in File Explorer.
If you're new to Windows 11 and want to find the size of a specific folder to see how big its content is, you can use the steps below. There's no magic about it, it's simple as right-clicking the folder or hovering you mouse above the folder to view its size.
Also, for students and new users who want to learn how to use Windows, the easiest place to start is Windows 11. Windows 11 is a major release of the Windows NT operating system developed by Microsoft. Windows 11 is the successor to Windows 10 and it's expected to be released later this year.
To get started with viewing folder sizes in Windows 10, follow the steps below:
How to view folder size in File Explorer
To get to File Explorer select the folder icon on the taskbar. File Explorer is the app that allows you to browse and manage files and folders in Windows 11. You can go to File Explorer by selecting the icon on the taskbar or by pressing the Windows logo key + E on your keyboard.
Next, select the folder, then right click on folder for which you want to view its size, and click on "Properties" in context menu.
Make sure to select the folder first.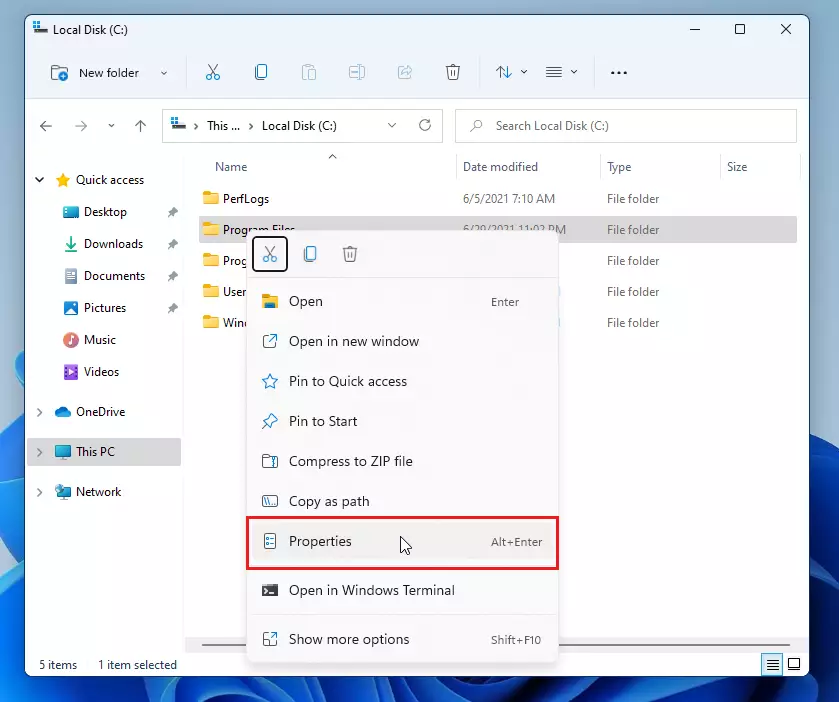 This will display folder properties dialog showing folder size in "Size" and "Size on disk" display field.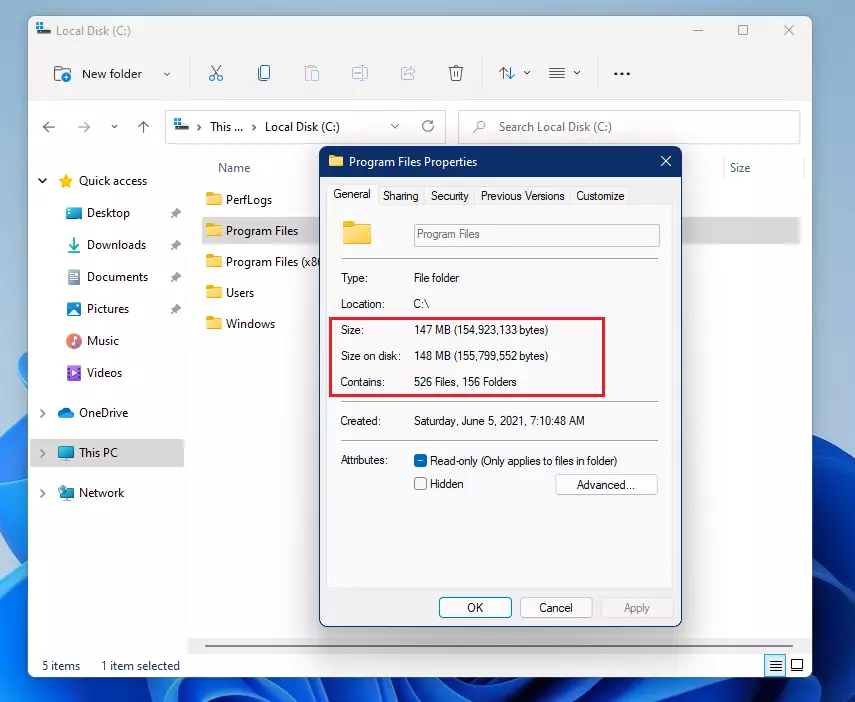 This also gives you other details like when the folder was created, files and other sub-folder within the folder, count and folder attributes (like hidden and read-only) and more.
How to view folder size via mouse hover
Another way to view a folder size is to hover your mouse over on the folder in File Explorer to display hover-over tooltip with folder size. This is a more simpler way to get folder size details then using the first method above. However, some root folder will not display its hover-over tooltips.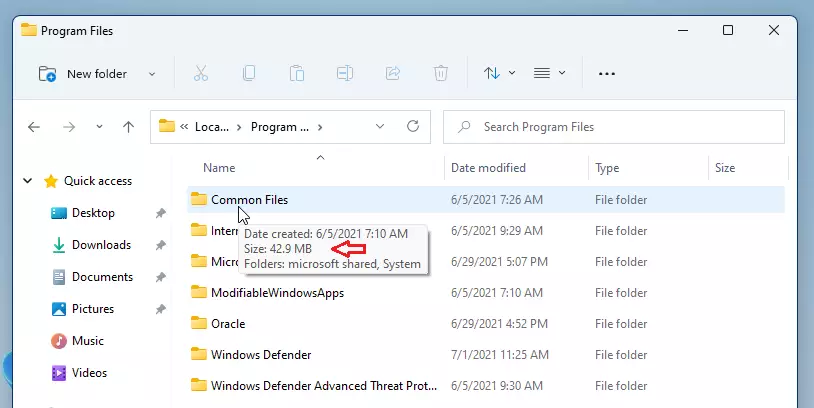 The above are only two methods of getting or displaying a folder size. There might be other ways in Windows 11, however, the two methods above will come in handy when you want to quickly get the size of a folder.
Conclusion:
This post showed you how to quickly and easily find folder sizes in Windows 11. If you find any error above, please use the form below to report.