This brief tutorial shows students and new users how to get GNOME classic mode in Ubuntu 20.04 | 18.04.
GNOME classic provides a more traditional desktop experience to Linux users, including Ubuntu.
It is based on GNOME 3 technologies and brings back traditional user interfaces, such as the Applications and Places menus on the top bar (gnome-panel), and a window list at the bottom of the screen.
Bringing back the traditional GNOME feels to Ubuntu only takes a simple command, and this post shows you how to do that.
Getting started with enabling GNOME classic mode in Ubuntu.
Install the GNOME shell extension
To get GNOME classic in Ubuntu, simply open your terminal by pressing Ctrl + Alt + T on your keyboard.
When the terminal opens, run the commands below:
sudo apt update
sudo apt install gnome-shell-extensions
The installation should take a few seconds to get done.
Switch to GNOME Classic
After installing the GNOME shell extension above, use the steps below to switch from GNOME to GNOME classic.
First, save any open work in your current desktop session, and then log out by clicking the system menu on the right side of the top bar, and selecting Power Off / Log Out as shown in the image below: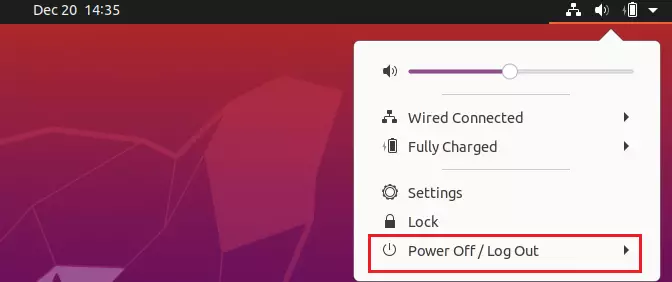 A confirmation message will appear. Select Log Out to confirm.
Now that you're logged off, select your name from the list at the login screen or type your username if not found. Enter your password in the password entry box.
After that, click the options icon, which is displayed at the bottom right of the Sign In button, and select GNOME Classic.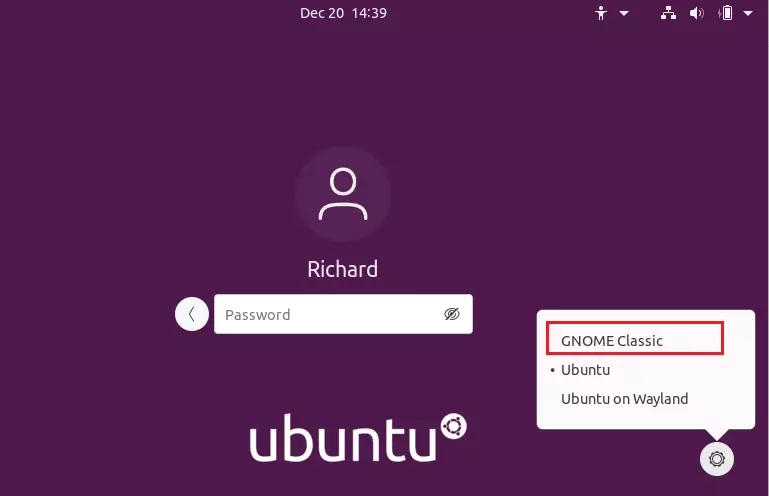 Then press Enter.
That will get you into GNOME Classic.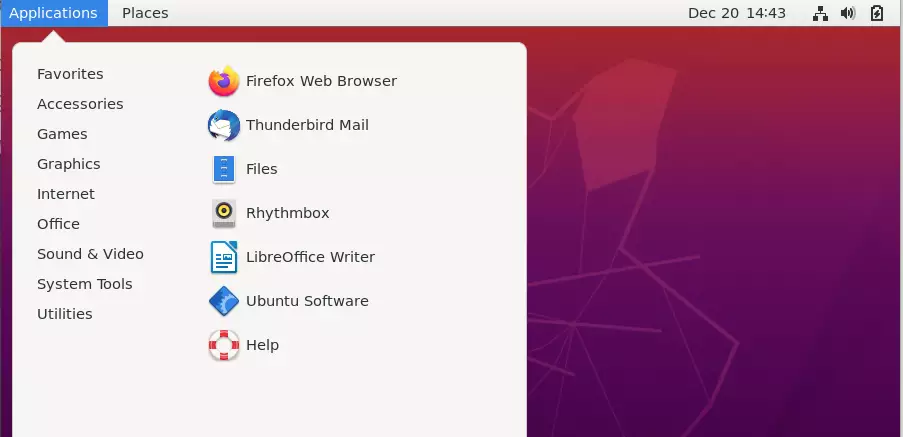 Switch from Gnome Classic
Simply do the reverse steps above to get back to your previous desktop experience without GNMOE classic.
Save your work if you have any open, then log out.
At the login screen, select GNOME from the login option at the bottom right screen and sign in.
That should get you back into the Ubuntu default desktop experience.
That should do it!
Conclusion:
This post showed you how to install the GNOME Classic desktop on Ubuntu. If you find any error above, please use the form below to report.
You may also like the post below: