This summary explains how to add Gmail to the new Outlook app in Windows 11. The new Outlook features a modern design supporting multiple account types and enables simple switching to other applications. The article provides comprehensive steps to add a Gmail account to the app, including how to sync Google Calendar and Contacts.
This article explains how to add or use Gmail with the new Outlook app in Windows 11.
The new Outlook for Windows brings the latest features and a modern and simplified design with support for Exchange-backed Microsoft 365 work or school, Outlook.com, Hotmail, and Gmail accounts.
The top bar of the app, called the Ribbon, is where you'll find the commands you need to manage your inbox or format emails.
On the left side of the app, you'll see the navigation bar, which makes it simple to switch to Calendar, Contacts, or any other app you frequently use.
The new Outlook app also allows users to pin, snooze emails, schedule sends, and inbox rules that perform specific actions when emails arrive.
Add Gmail account to Outlook app
As mentioned, users can use a Gmail account with the new Outlook app. If you prefer to read and send emails from Outlook instead of the Gmail web interface, use the steps below to add Gmail to the Outlook app.
First, open the new Outlook app on Windows 11.
You can do that by clicking Start -> All app -> Outlook app. Or use the Start menu search box to search for 'Outlook' and open it.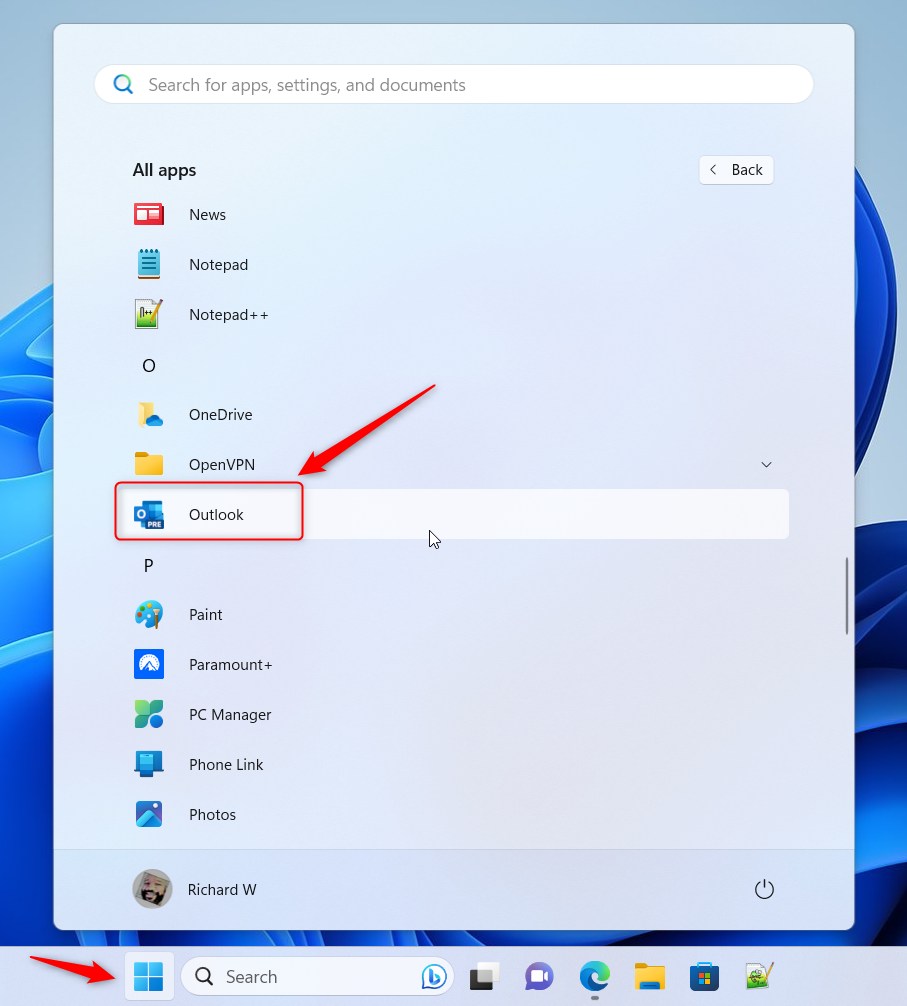 When the app opens, click the Settings button (gear on the top right).
On the Settings page, click the 'Add account' button under Email accounts.
On the pop-up window, type in your Gmail address and click Continue.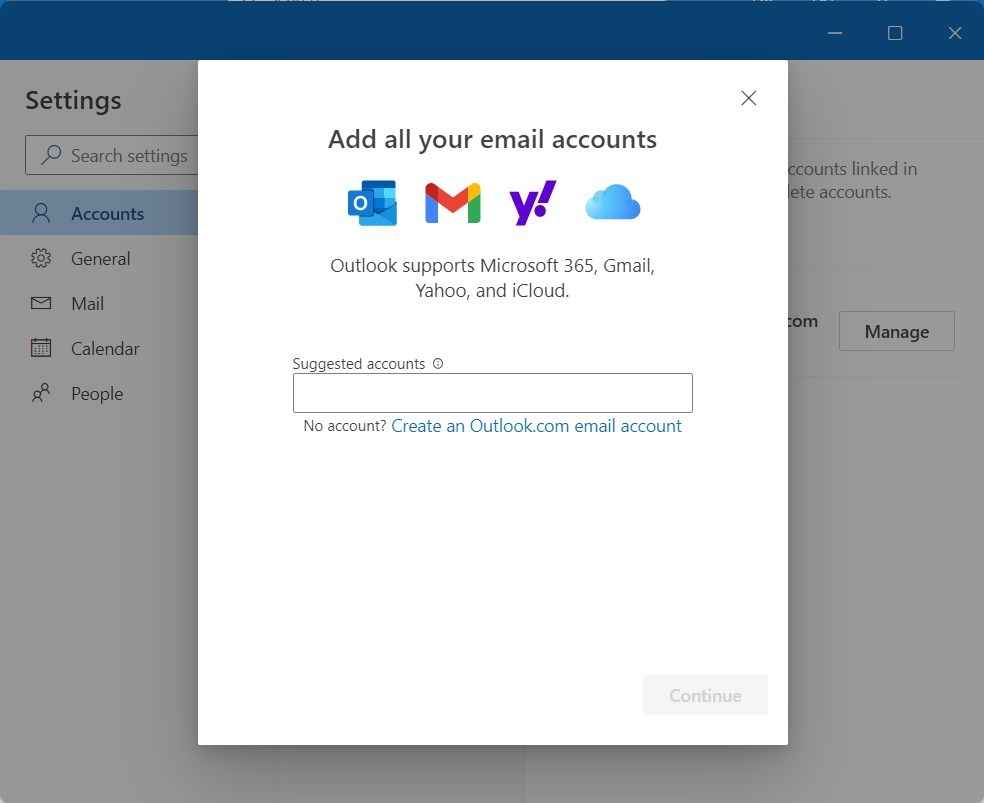 After you click Continue, a web page will open for you to select the Gmail account to sync with Outlook.
Select the account and click 'Allow' to provide Outlook permissions to sync your Gmail.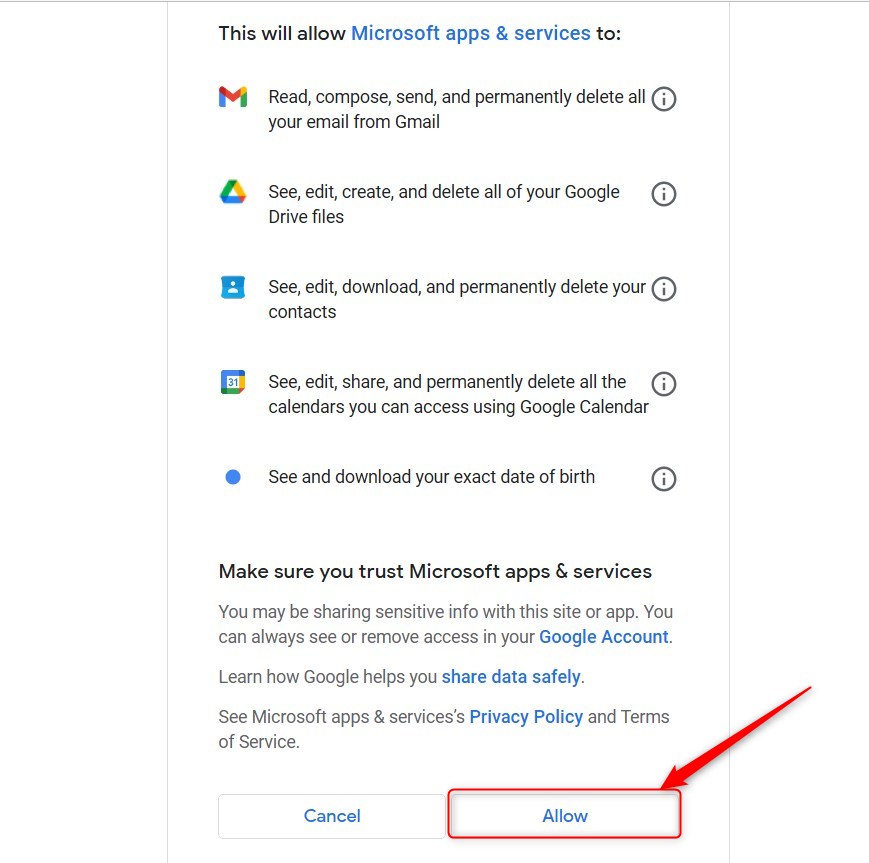 Once done, your Gmail account will be added to the new Outlook app, including your Google Calendar and Contacts.
That should do it!
Reference:
Conclusion:
This post showed you how to add Gmail to the new Outlook app in Windows 11. If you find any errors above or have something to add, please use the comments form below.