This brief tutorial shows students and new users how to clear Microsoft Edge Browser data every time you close it. Clearing your browser's data from time to time is a good practice. It boosts performance and may help resolve some issues.
If you're using a shared computer where everyone is logging in using the same username and password, then clearing your browser data and history should be done every time you close it.
Most browsers will allow you to automatically clear browsing data on close, including Microsoft Edge. Edge also allows you to use your keyboard to clear your browsing data.
Simply press the key below to clear your browser data when using Microsoft Edge.
Ctrl + Shift + Delete
These data sets are automatically cleaned when you run the keys above.
Edge data sets to clear
browsing history
download history
cookies and other site data
cached images and files
passwords
autofill form data
site permissions
When you want to set it and forget it so you don't have to remember to clear your browser's data every time, follow the steps below:
First, go to Edge settings on the menu. (three dots to the top right corner)

Then scroll down to Settings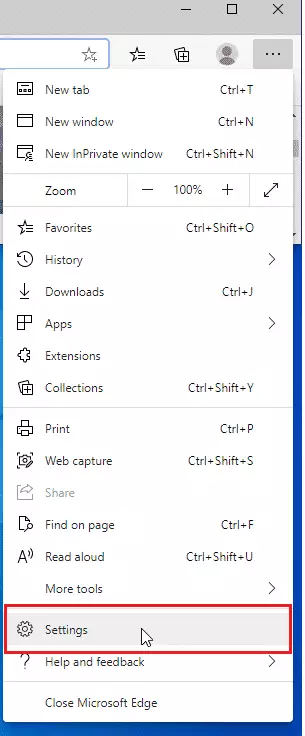 Go to the Privacy, Search, and Services sections on the Setting page from the sidebar. Below, you will also see the Clear Browsing Data section, click the Choose What To Clear Every Time You Close The Browser option.
This will bring you to other setting options where you can turn on specific data to clear every time you close the Microsoft Edge browser.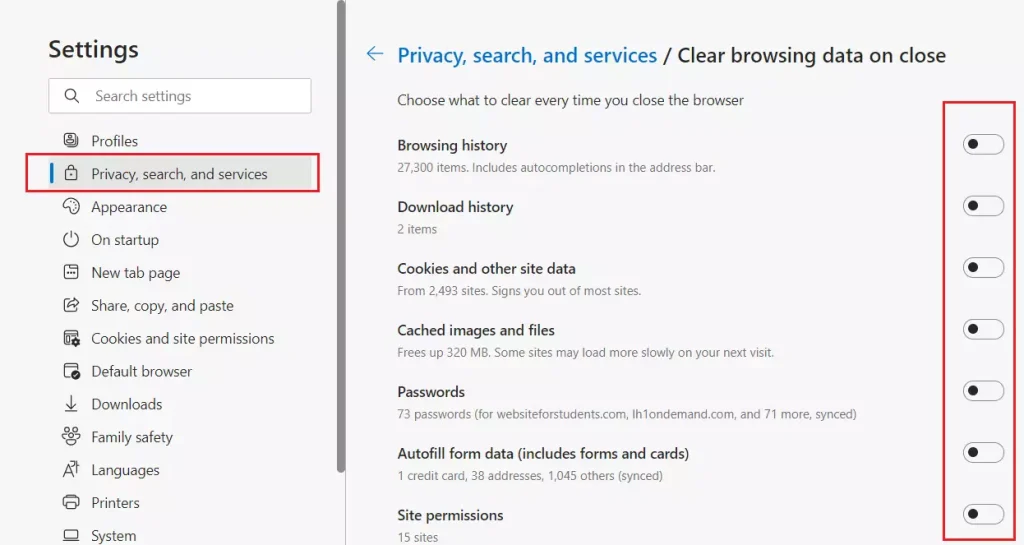 Switch all on On or enable and exit.
That's it! You have configured Edge to delete all your browser's data, including history every time it is closed.
Conclusion:
This post showed you how to set up the Microsoft Edge browser to automatically delete the browser's data on close. If you find any error above, please use the form below to report.