This post shows students and new users how to turn on HDR feature in Windows 11 if it's not already enabled and available to your desktop.
Widows 11 comes with a feature known as HD Color which shows high dynamic range (HDR) and wide color gamut (WCG) content when available. If you device supports it, you'll experience more vibrant picture for HDR games, videos and apps using Windows 11.
When HDR is enabled, and set to auto, Windows will decide how or when to use it based on different scenarios. This is especially useful in game mode or when playing high graphics intense games. Having Windows control how HDR is used also free you from manually adjusting your display setting each time you want to experience high quality content.
The new Windows 11, when available to everyone, will come with many new features and enhancements that will add some learning challenges to some new users. Some things and settings have changed so much that folks will have to learn new ways of using Windows.
Good thing is HDR feature in Windows 11 is easy to enable or disable, and the steps below show you how to do that without any fuss.
To get started with turning on auto HDR feature in Windows, follow the steps below:
How to Turn on Auto HDR in Windows 11
Again, turning or or enable auto HDR in Windows is pretty straightforward and easy. Simply go to Windows System's settings for display and enable.
Windows 11 has a centralized location for majority of its settings. From system configurations to creating new users and updating Windows, all can be done from its System Settings pane.
To get to System Settings, you can use the Windows key + i shortcut or click on Start ==> Settings as shown in the image below: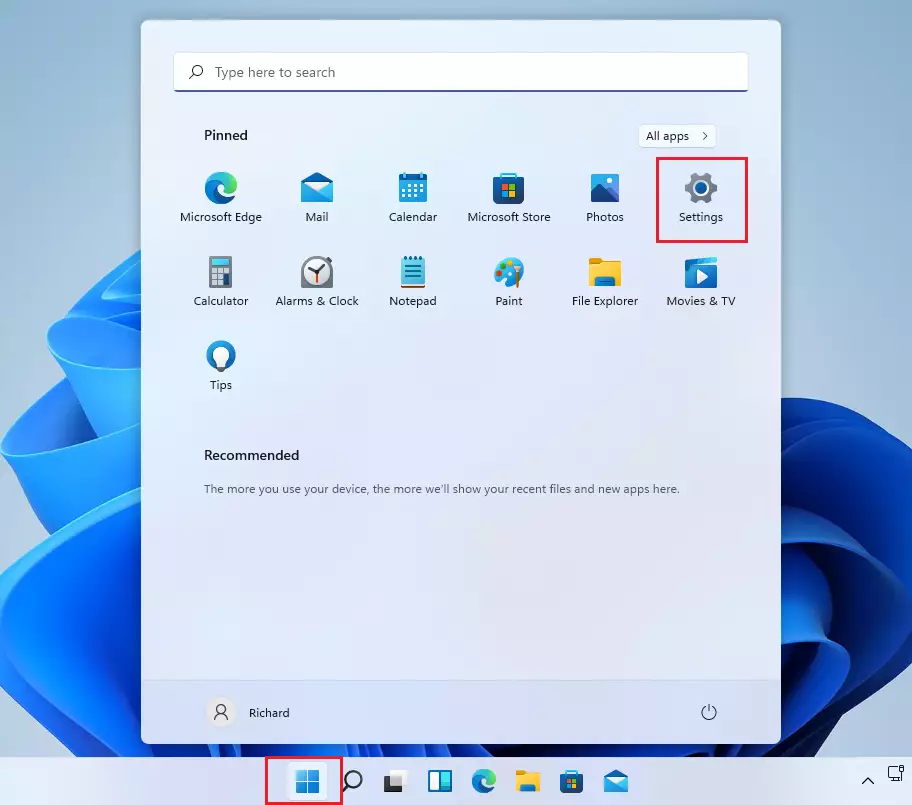 Alternatively, you can use the search box on the taskbar and search for Settings. Then select to open it.
Windows Settings pane should look similar to the image below. In Windows Settings, click System, select Display on the right pane of your screen shown in the image below.
On the System > Display settings pane, select HDR or Use HDR as highlighted below
On the HDR settings pane, under Display capabilities set the Auto HDR settings to On.
How to Disable HDR in Windows 11
If allows Windows 11 to manage your desktop HDR content, and it's not working as expected for you, you can simply turn it off.
To turn off HDR feature in Windows, reverse the steps above.
To go Start ==> Settings ==> System ==> Display ==> HDR and turn off both Playing streaming HDR video and Use HDR.
That's should do it!
Conclusion:
This post showed you how to enable or turn on HDR and auto HDR feature in Windows 11. If you find any error above, please use the comment form below to report.