This summary discusses how to activate or deactivate the "Disable filtering" function in the Telegram application on Windows 11. By default, the app blocks sensitive content in public channels. Users wishing to view such content can disable filtering, but be aware this may expose them to potentially offensive or inappropriate material.
This article explains how to turn "Disable filtering" on or off in the Telegram app on Windows 11.
Telegram is a cross-platform instant messaging app that focuses on speed and security. It allows users to send text and voice messages, make voice and video calls, and share photos and videos with end-to-end encryption to help ensure user privacy and security.
When you install and set up Telegram on Windows, you can start it up automatically when signing into Windows, turn spell checker on or off, turn automatic media download on or off, turn hardware accelerated video decoding on or off, change media download paths, and more.
By default, sensitive content (media) in public channels is blocked in the Telegram app. If you want to view sensitive content, you can disable filtering.
You won't see sensitive content in your joined channels when you enable filtering. However, if you disable filtering, you'll be able to see all the content posted on public channels, including sensitive content.
It's important to note that disabling filtering means you may come across inappropriate or offensive content, so it's recommended only to disable filtering if you're 18 or above and willing to see such content.
Enable or disable content filtering in Telegram
As mentioned above, users can enable or disable content filtering in the Telegram app for all public channels. Disable filtering to display sensitive media in all public channels across all your devices.
Here's how to do it.
First, launch the app by clicking the Start menu and selecting it on the All Apps list.
You can also launch the app from the Taskbar or Taskbar overflow.
When the app opens, click the Menu button at the top left of your screen.
On the Menu pane, select the Settings (gear) button.
Select the Privacy and Security menu on the Settings page to expand it.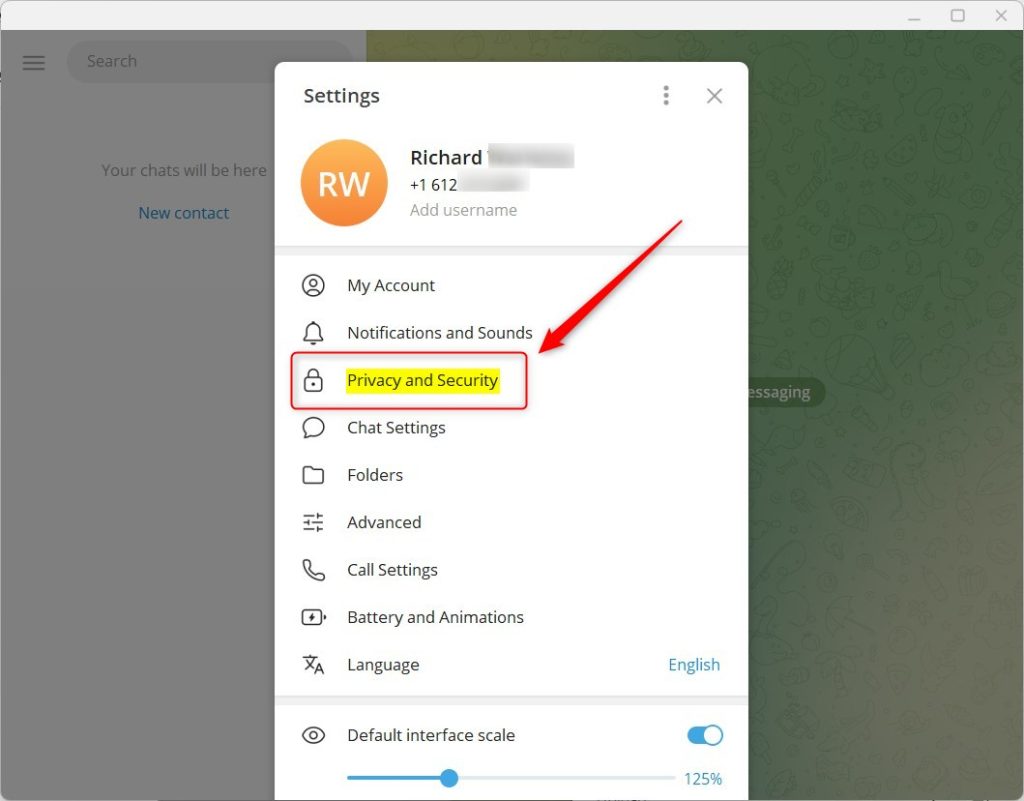 Select the "Disable filtering" tile under Sensitive content on the Privacy and Security settings page.
Then, toggle the switch button to the On position to disable filtering in public Telegram channels.
To enable filtering, toggle the button to the Off position.
That should do it.
Conclusion:
This post showed you how to enable or disable media filtering in all public channels in the Telegram app. Please use the comments form below if you find errors or have something to add.