This brief tutorial shows students and new users how to completely reset Microsoft Edge browser to its default settings in Windows 10.
The new Microsoft Edge browser has adopted the Chromium open source project code base and offers better web compatibility and performance over the legacy edge.
Edge browser is a cross-platform which supports all of Windows, MacOS and Linux systems.
Once in a while, Edge browser will stop working properly. This can occur because of browser settings changes, new extensions, profile settings, browsing data and others. If you find your Edge browser behaving this way and can't resolve the issues, it's best to reset to its default settings.
When you reset Edge, will reset all settings back to its default, and delete all profiles, favorites and extensions.
To get started with resetting Edge, follow the steps below:
Reset settings in Edge
Microsoft Edge comes with a built-in reset tool that will reset your startup page, new tab page, search engine, and pinned tabs. It will also disable all extensions and clear temporary data like cookies. Your favorites, history and saved passwords will not be cleared.
This might be something you want to do first, before completely resetting Edge to default values.
To reset settings in Edge, open Microsoft Edge and click the 3 horizontal dots ( … ) at the top right corner of your screen as shown in the image below.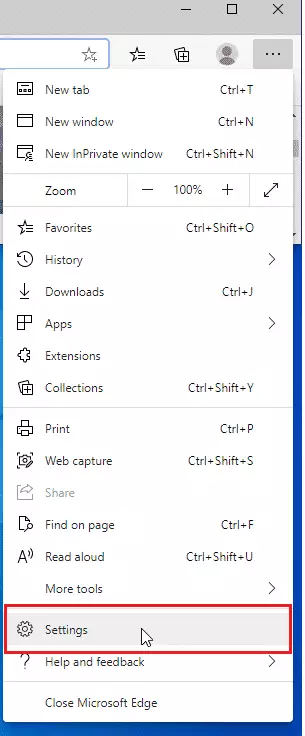 When the Settings page opens, click on Reset settings on the left side, and click on Restore settings to their default values on the right side.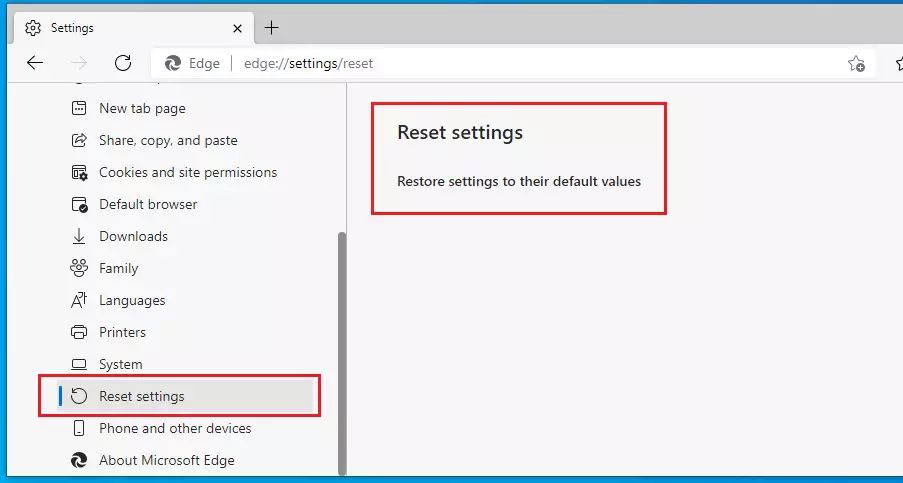 This will bring up a confirmation page asking if you want to reset and that resetting will make some changes, including disabling all extensions and clearing temporary data like cookies.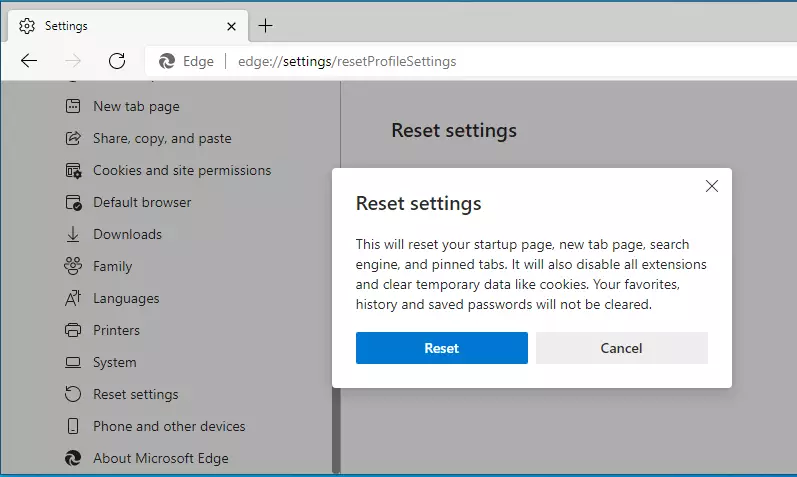 Click Reset to complete the process.
Completely Reset Edge
If the above steps don't work for you or you simply want to just blow out Edge browser entire settings and start over, then use the method below.
Close out Edge browser, then in the search box at the bottom left, type in the commands below:
%LocalAppData%\Microsoft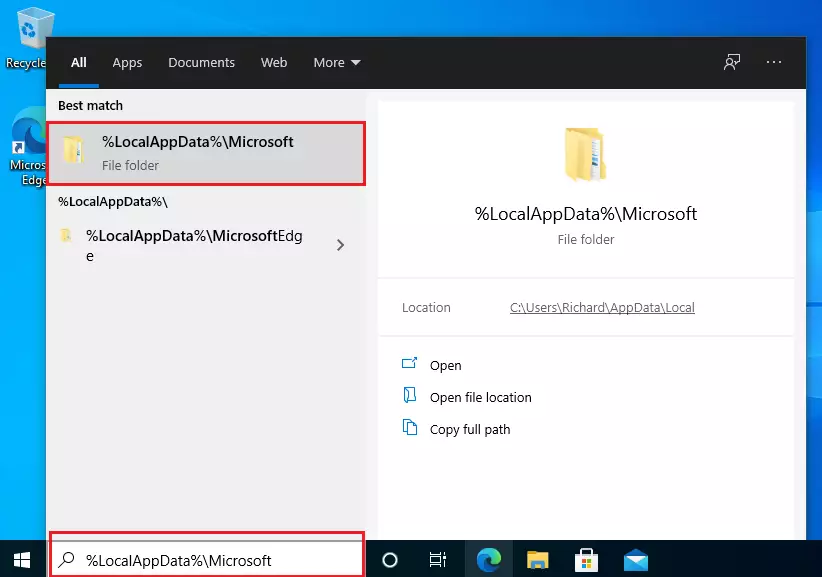 Or use the Run app and paste the command above, then press Enter to open your profile path.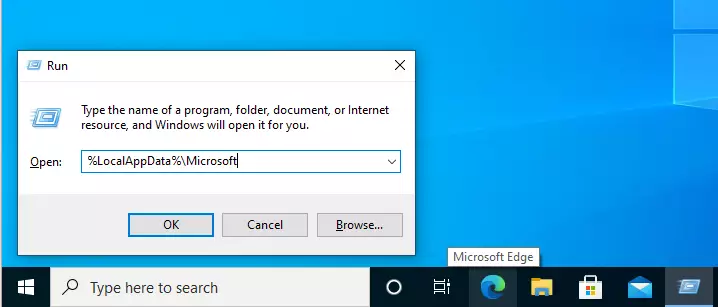 This will open Microsoft folder in your profile.
C:\Users\<

username

>\AppData\Local\Microsoft
When the folder opens, delete Edge folder as shown below.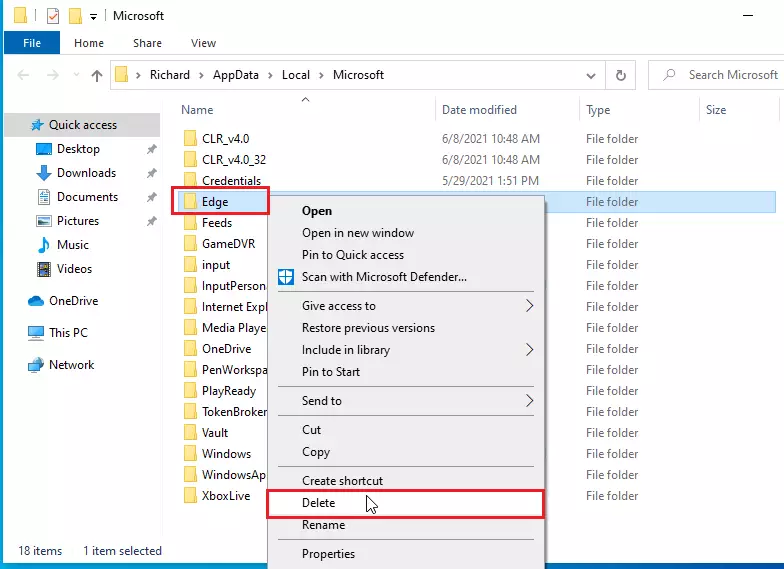 During this will completely delete all data and start over with Edge.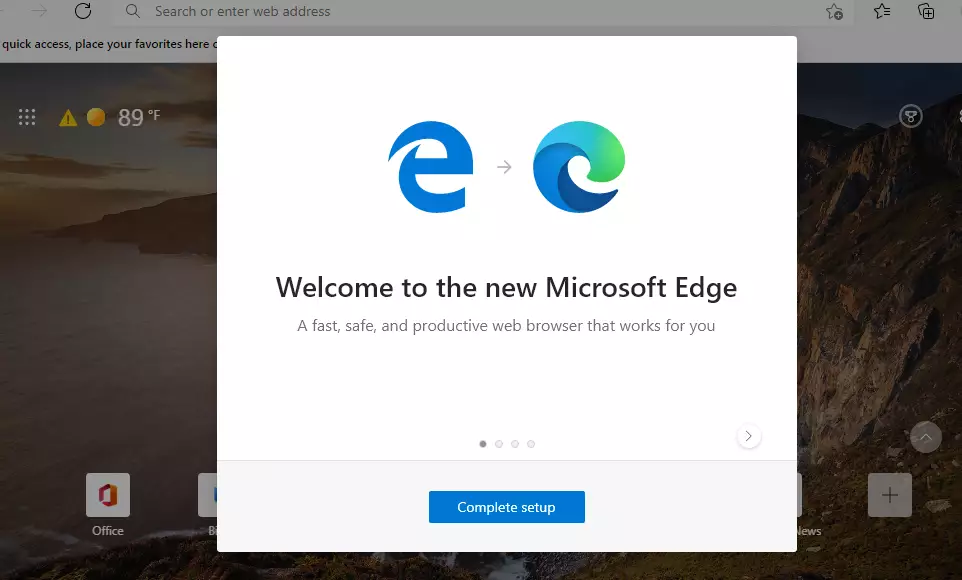 That's it!
Conclusion:
This brief tutorial showed you how to reset Microsoft Edge to its default settings. If you find any error above, please use the comment form below to report.