This post shows students and new users steps to download, install and use Bing Wallpaper photos in Windows 11 as background. If you like and appreciate Bing wallpaper images that change daily, you can bring that same experience to your desktop in Windows 11.
Bing wallpaper app lets you explore the world one image at a time with a new background each day. It helps you bring new life to your background in Windows 11.
Bing Wallpaper includes a collection of beautiful images from around the world that have been featured on the Bing homepage. You will see a new image on your desktop each day and can also browse images and learn where they come from.
Below are steps that will help you refresh your Windows 11 desktop background with beautiful images featured on Bing search.
How to download the Bing wallpaper app in Windows 11
It takes a few simple steps to get the Bing wallpaper app in Windows 11. Simply to go the link below using any of your favorite web browsers.
Download the Bing Wallpaper app
Once you're on the page, click on the Install now button.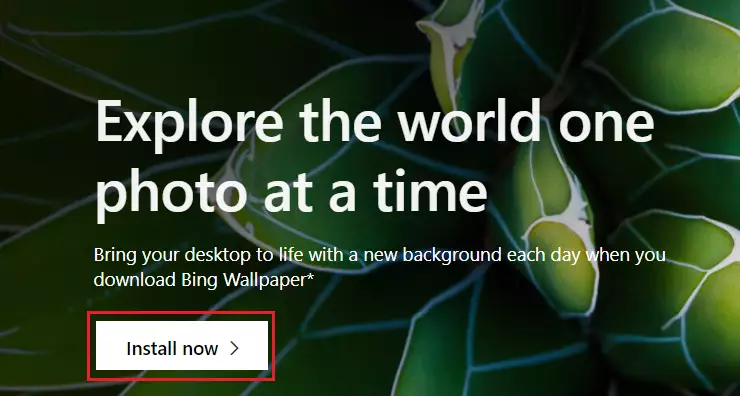 After you click the button, the app will begin to download to your computer. By default, the downloaded file will be saved in your Downloads folder.
Browse to your Downloads folder using File Explorer. Then double-click on the downloaded file (BingWallpaper.exe) to begin the installation. On the installer screen, click Install now button.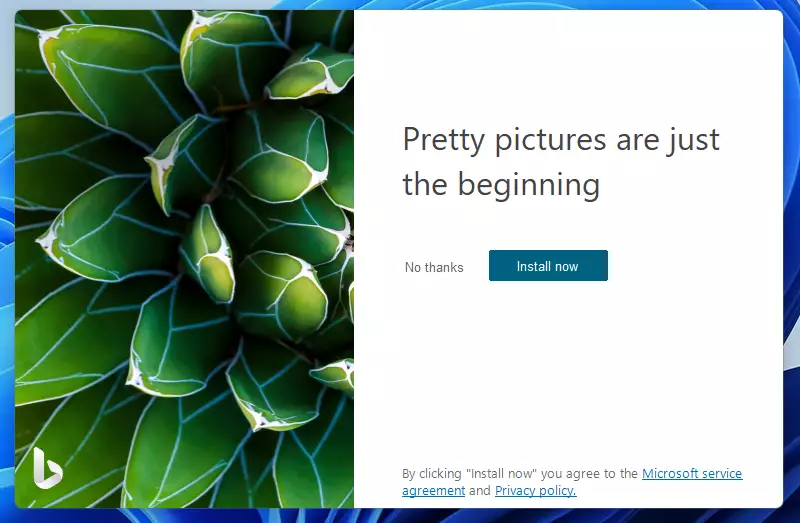 The installation should take a minute or less. Click the Finish button and you're done.
After the installation, the Bing Wallpaper app should be added to Windows Startup apps so it is automatically started every time you log in to your desktop.
The Bing Wallpaper app icon should also be added to the system tray or corner overflow apps list.

Select the app to display other settings, like going back to previous images or turning off daily refresh.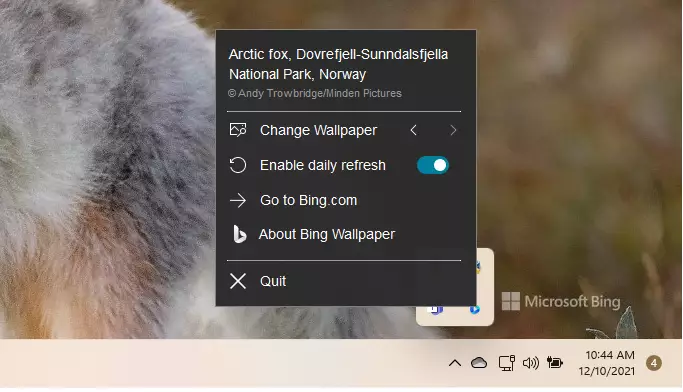 Your background should instantly change after installing the app.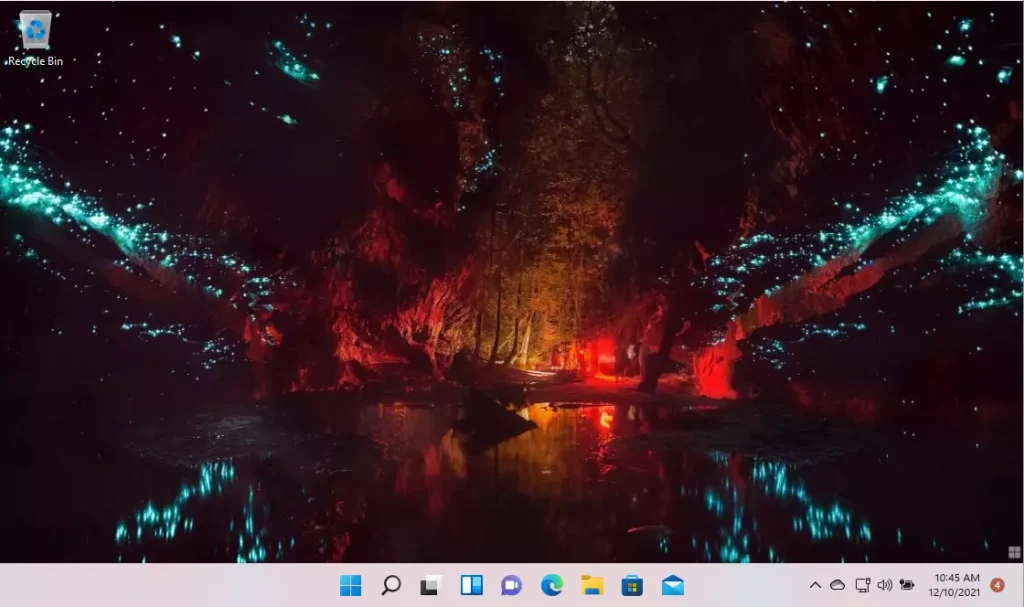 That should do it!
Conclusion:
This post showed you how to download and use the Bing Wallpaper app in Windows 11. If you find any error above or have something to add, please use the comment form below.