This article provides a detailed guide on how to toggle the "Ringtone" setting in WhatsApp on mobile devices. Choosing to turn the ringtone off will silence calls, which is useful when not wanting to be disturbed, while turning it on enables notifications for incoming calls. The procedure involves navigating through Settings, Notifications, to Calls within the WhatsApp app.
This article explains how to turn "Ringtone" on or off for calls in WhatsApp on mobile devices.
WhatsApp is a popular cross-platform messaging app that allows users to send text and voice messages, make voice and video calls, share files, and more.
One can configure many settings with the WhatsApp app in Windows, including starting the WhatsApp app at login, turning read receipts on or off, turning notifications on or off, turning automatic downloads on or off, clearing and deleting chats, and more.
On mobile devices, you can turn the fingerprint lock feature on or off, turn disappearing messages on or off, turn last seen and online status on or off, silence unknown callers, add or remove people from blocked contacts, change who can add you to groups, turn conversation tones on or off, turn Send is enter on or off, and more, which are unavailable on the desktop.
You can turn "Ringtone" on or off when using the WhatsApp mobile version.
Turning the Ringtone off means your phone won't ring when you receive a call on WhatsApp. This can be useful when you don't want to be disturbed by calls but still want to receive messages.
On the other hand, turning the Ringtone on means that your phone will ring when you receive a call on WhatsApp. This can be helpful if you want to be notified of incoming calls even if you're not actively using your phone.
Turn "Ringtone" on or off in WhatsApp
As mentioned above, you can turn off the Ringtone in WhatsApp to avoid being disturbed when you receive calls or turn it on so you don't miss important calls.
Here's how to do it.
First, open and launch the WhatsApp app on your mobile device.
When the app opens, click the Settings and More button (vertical dots) at the top right corner.
Then click Settings on the context menu.
On the Settings screen, select Notifications to expand it.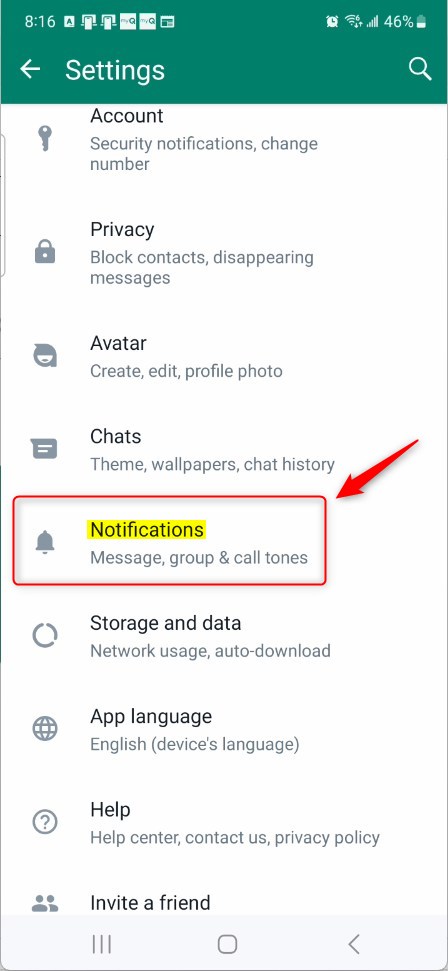 Select "Ringtone" under Calls on the Notifications settings page to open it.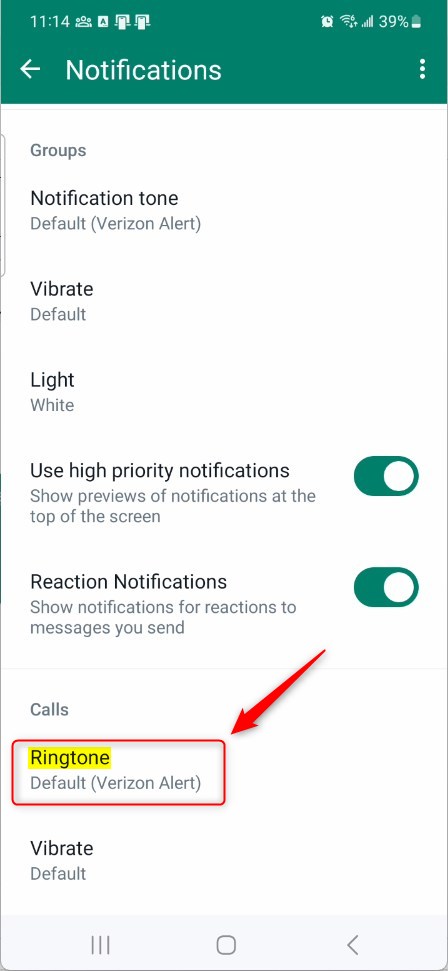 On the "Ringtone" settings page, you can use the "Ringtone volume" to adjust the ringtone volume, including silencing it.
Select one of the options below:
Default ringtone
Silent
Custom
Samsung brand sound

Select a Samsung-branded sound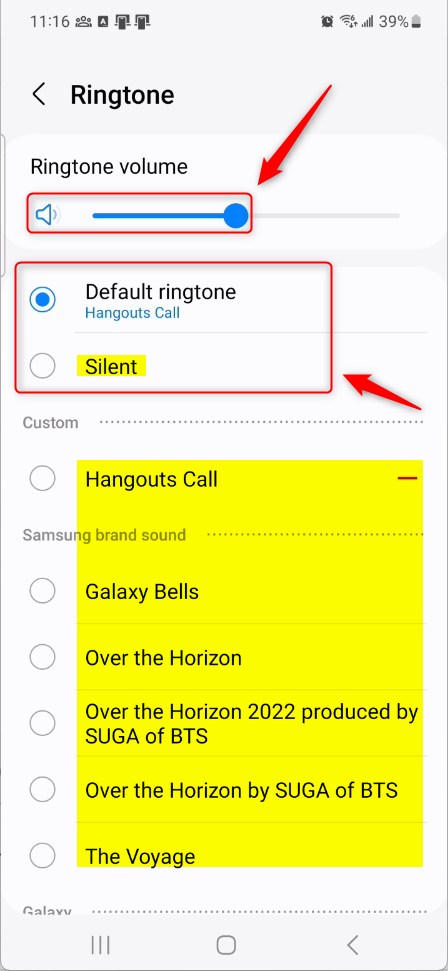 Make your choice and exit.
That should do it!
Conclusion:
This post showed you how to turn "Ringtone" on or off in WhatsApp on mobile devices. Please use the comments form below if you find errors or have something to add.