Nextcloud provides true open source self-hosted cloud storage services… It's a fork of OwnCloud which provides similar services. To allow client computers to connect to Nextcloud servers, they'll have to install the Nextcloud client app to provide transparent access to data on any storage.
Use the desktop clients to keep your files synchronized between your Nextcloud server and your desktop. It supports Windows, Mac OS, and Linux systems.
If you want your files and data synchronized across all your devices, you'll want to install the client.
Nextcloud desktop client enables productivity across any platform, whether in the office or on the road, to share, collaborate and communicate across organizational boundaries.
For more about Nextcloud, visit its homepage.
When you're ready to install the Nextcloud client app for Linux follow the steps below:
Below are two options available when installing the NextCloud desktop app on Ubuntu desktops…. You can select either one to get it installed…
Install Nextcloud Desktop App via PPA
To install the NextCloud client app using its PPA repository, simply run the commands below to add its PPA repository to your Ubuntu desktop.
Then update and install the client. To do that, run the commands below:
sudo add-apt-repository ppa:nextcloud-devs/client
sudo apt update
After adding the repository above, run the commands below to install the client.
sudo apt install nextcloud-client
After that, the client should be installed and ready to use… To launch the client, go to the Activities Overview and search NextCloud and launch it.
When the app opens, type in the NextCloud server address and connect to it. From there all your files and folder should be synchronized to the desktop.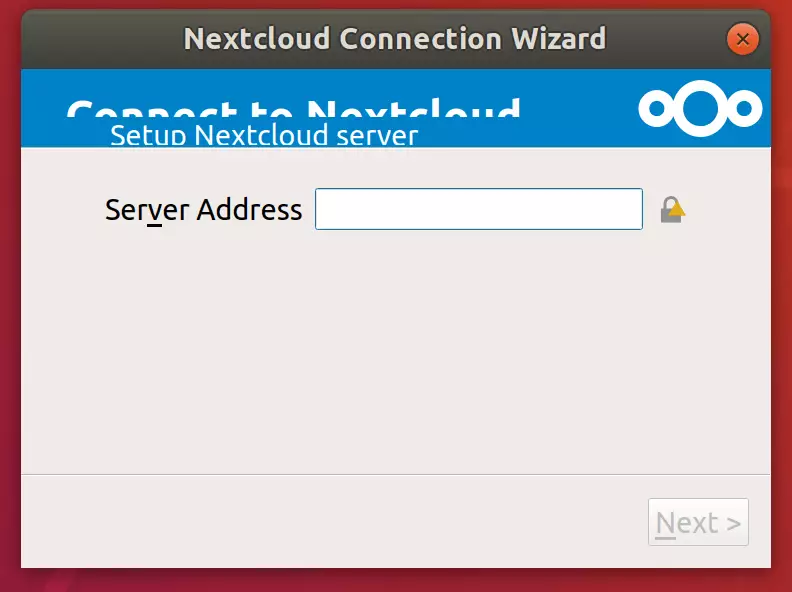 Install Nextcloud Desktop App via Snap
Nextcloud App can also be installed via Ubuntu snap package management. This might be the quickest way to install the Nextcloud client app.
Snaps are applications packaged with all their dependencies to run on all popular Linux distributions from a single build. They update automatically and roll back gracefully.
To install via Snap, run the commands below
sudo apt install snapd
sudo snap install nextcloud-client
That's it!
You may also like the post below: