This brief tutorial shows students and new users how to setup or customize the notifications and quick action center on Windows 10.
Windows 10 features a new way to present desktop notifications which you can find on the bottom right-side of the Windows Taskbar. The upper part of the notification pane shows Tips and App notifications, and the lower part shows a series of Quick Action buttons.
Windows 10 improves on the notification area to include more programs and applications that can notify and alert you about potential issues or warning as well as basic information like event reminders.
If you are a student or new user looking for a computer to start learning on, the easiest place to start is Windows 10. Windows 10 is the most recent version of operating systems for personal computers developed and released by Microsoft as part of its Windows NT family.
Windows 10 has grown into one of the best operating systems, years after its release and is used by millions of users around the world.
When Windows 10 notifications, you can:
Show notifications on the lock screen.
Show reminders and incoming calls on the lock screen.
Show Windows welcome experience after an update.
Get tips, trick and suggestions as you use Windows
Get notifications from apps and features
and more
When you're ready to learn how to configure Windows notification and quick action center, follow the steps below:
Windows System Settings app
Windows 10 has a centralized location for majority of its settings. From system configurations to creating new users and updating Windows, all can be done from its System Settings pane.
To get to System Settings, click on Start ==> Settings as shown in the left bottom corner of the image below:

Alternatively, you can use the search box on the taskbar and search for Settings. Then select to open it.
Windows Settings pane should look similar to the image below. In Windows Settings, click System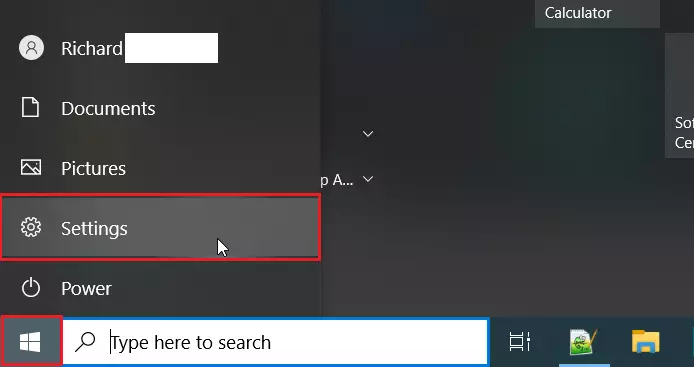 Windows system notifications & actions
When you select System, it should open the System pane.
From there, select Notifications & action from the left corner of your screen shown in the image below.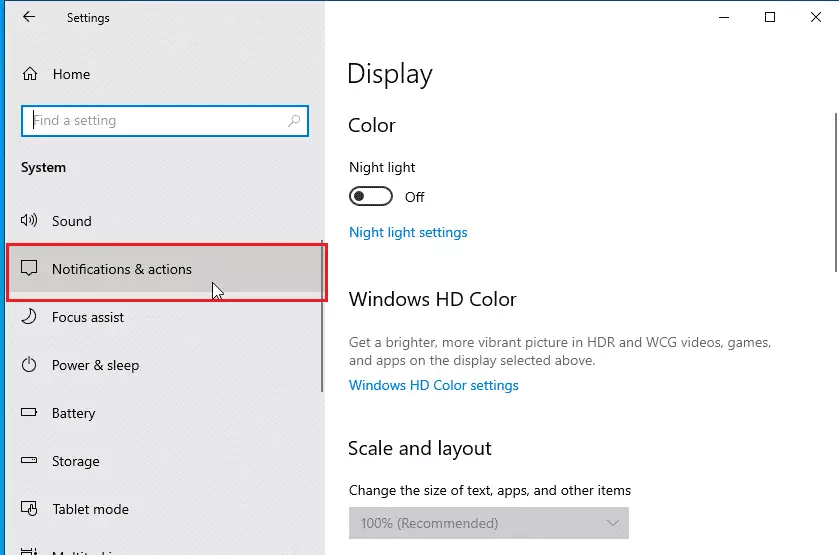 You can customize what notifications Windows 10 presents you in the sidebar by choosing the apps and features that can show notifications and alerts.
You can also control how these notifications get delivered and what time of the day.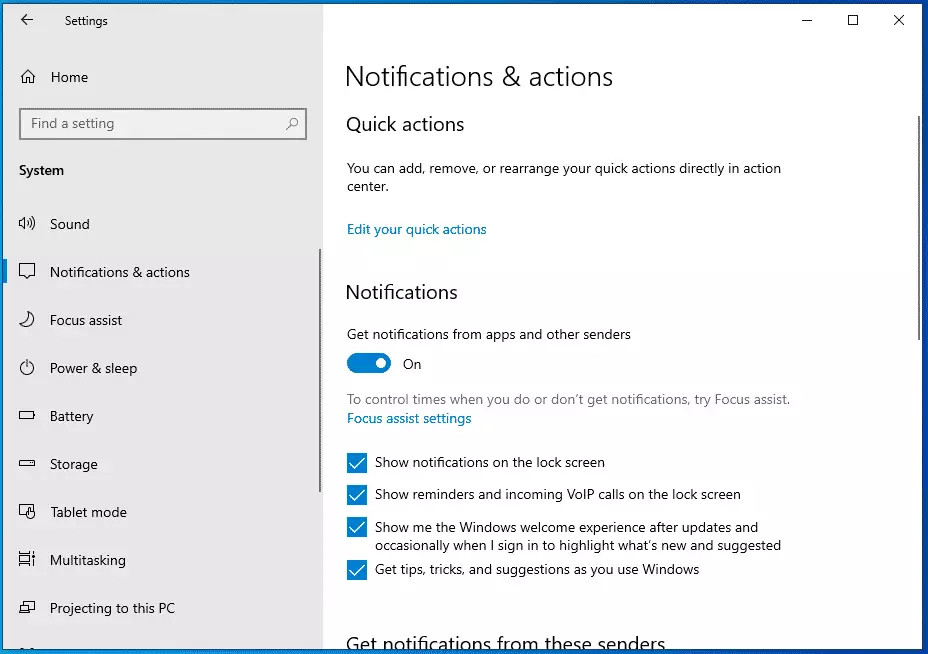 Setup notifications & Quick actions in Windows
From here you can setup different settings and customize what notifications Windows 10 will show.
You add, remove and rearrange Windows quick actions directly from the quick actions center. Click the Edit your quick action link to begin.
By default, notifications from apps and other senders are enabled. You can turn off to disable.
You can also setup the time you do and don't want notifications by clicking the Focus assist settings link.
You can also turn off notifications from individual app by switching their respective buttons to off.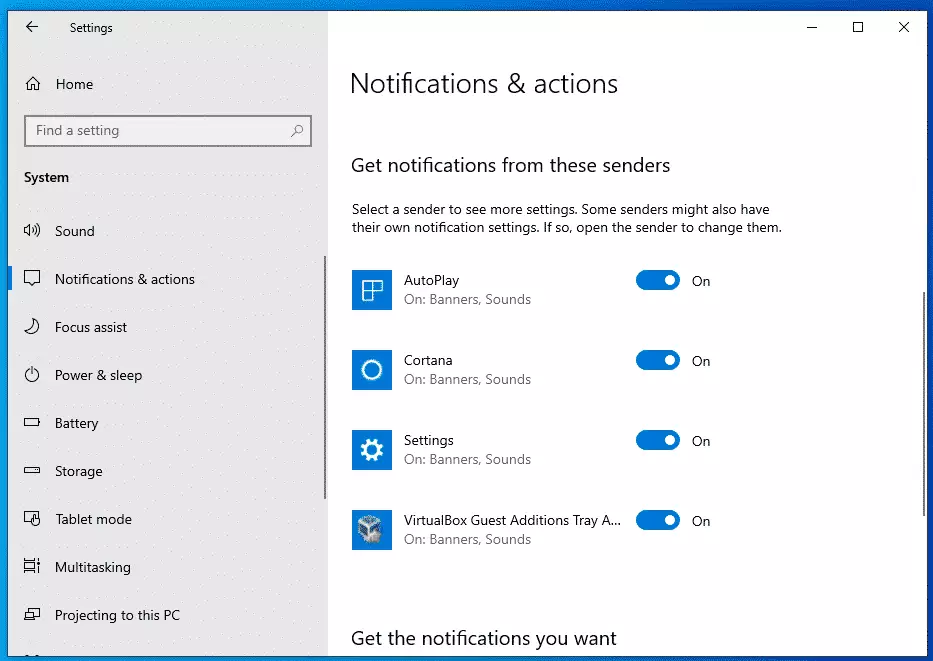 That should do it!
Conclusion:
This post shows you how to setup and customize Windows 10 notifications and quick actions center. If you find any error above, please use the form below to report.
Thanks,
You may also like the post below: