This post guides students and new users on how to restore a Windows 11 PC from a restore point, undoing recent changes that might be causing issues. System restore works similarly to previous Windows versions and doesn't affect user files but removes applications, drivers and updates installed after the last restore point. It's effective for changes made within the last 7-14 days and requires system protection to be turned on.
This post shows students and new users how to restore a Windows 11 PC from a restore point.
If you're experiencing a recent issue with your PC, restoring might help undo recent changes causing the problem.
If you recently installed an app, hardware driver, or updated Windows 11 and the PC isn't working properly, it could be something that has changed and is causing the issues. You might get things running normally again by restoring the computer to an earlier point, called a restore point.
Windows 11 creates restore points so your computer can be restored to a previous working state. It's like going back in time when you need it most. It should be turned on in most cases, especially for home computers.
The just released preview of Windows 11 comes with many new features, such as redesigned user desktop-centered Start menu and taskbar, rounded corners windows, themes and colors, and many more.
Although Windows 11 is new, System restore works the same way in previous versions of Windows.
To get started restoring Windows 11 PC, follow the steps below:
How to restore your PC from a restore point
As mentioned above, Windows creates a restore point so that you can revert changes. If you have identified recent changes causing your PC not to work, simply restore it to an earlier state.
Below are the conditions under which System restore works:
Restoring from a restore point won't affect your files, but it will remove apps, drivers, and updates that were installed after the restore point was created.
System restore works for changes made in the last 7 to 14 days.
To restore Windows 11, continue below.
Windows 11 has a centralized location for the majority of its settings. Everything can be done, from system configurations to creating new users and updating Windows from its System Settings pane.
To get to System Settings, you can use the Windows key + I shortcut or click on Start ==> Settings, as shown in the image below: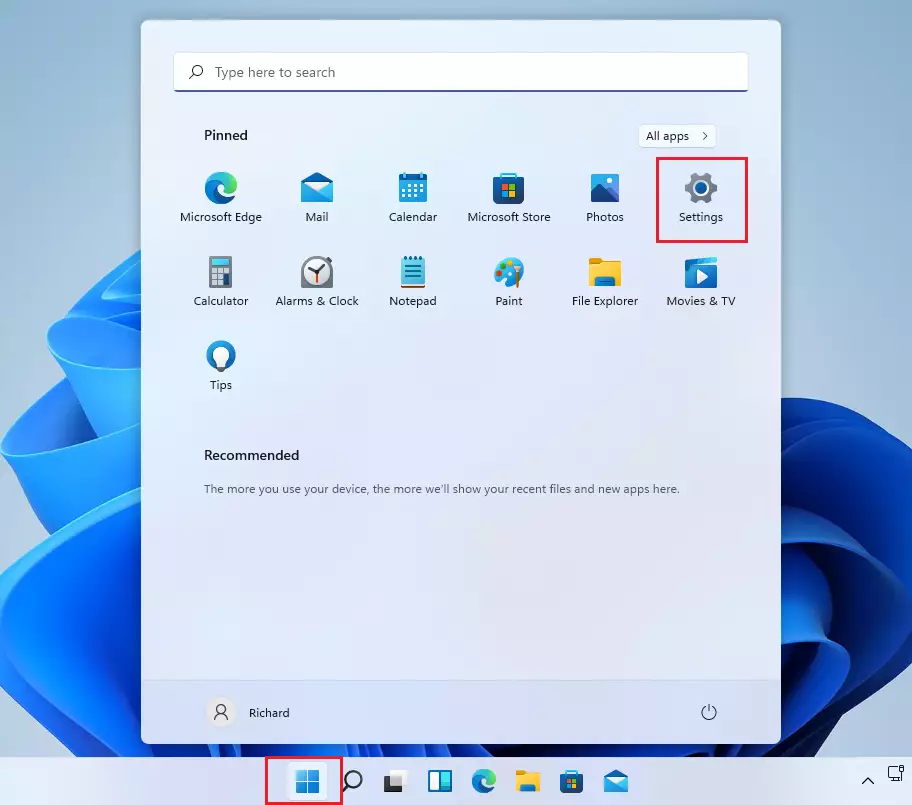 Alternatively, you can use the search box on the taskbar and search for Settings. Then select to open it.
Windows Settings pane should look similar to the image below. In Windows Settings, click System, and select About on the right pane of your screen shown in the image below.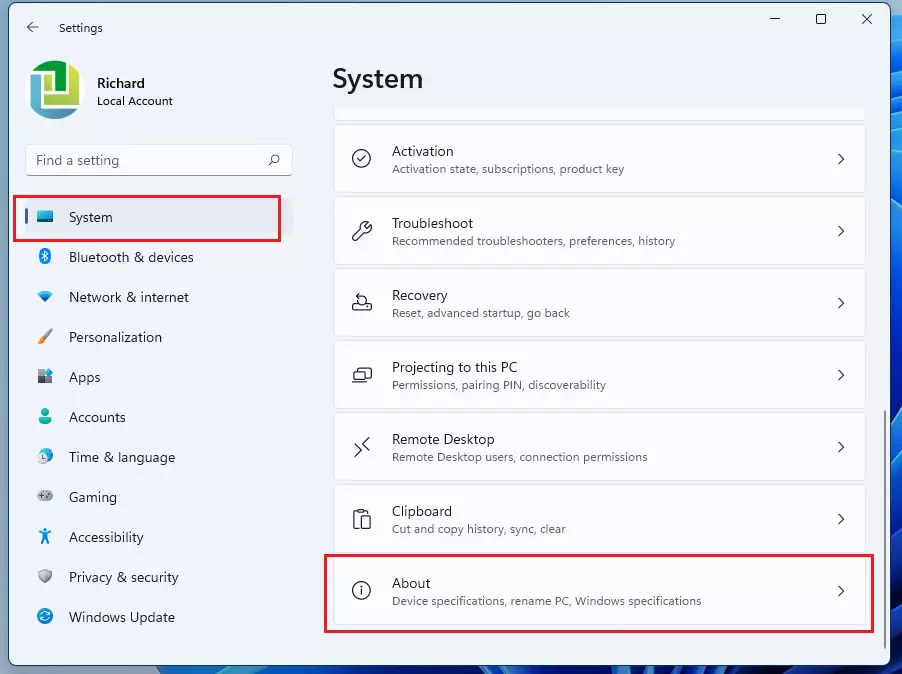 On the About settings pane, click on the System protection link as highlighted below.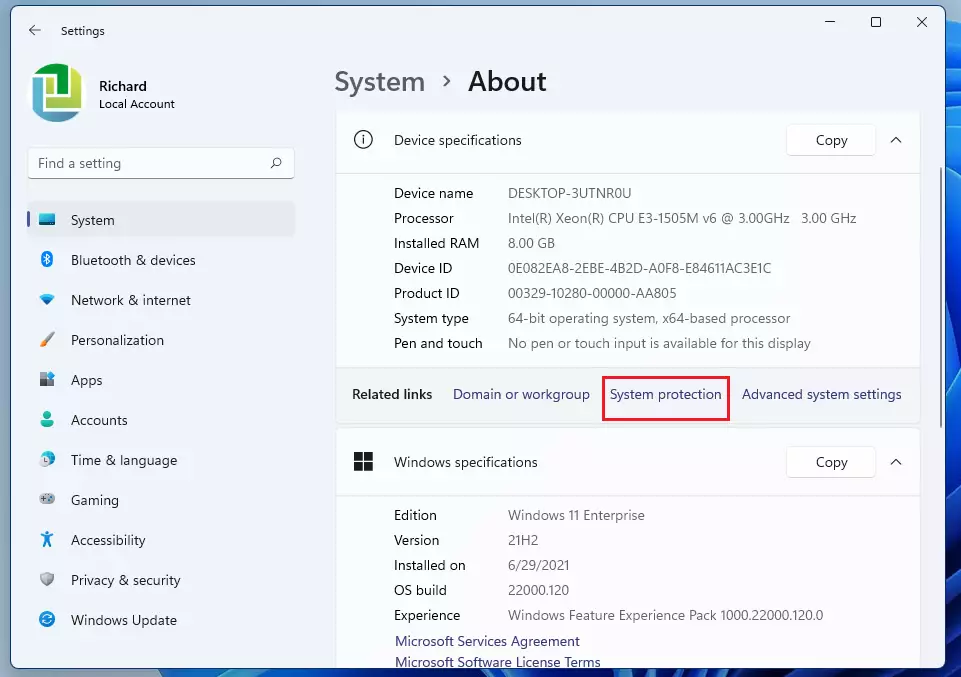 On the System Protection settings pane, click on System Restore to initiate a restore.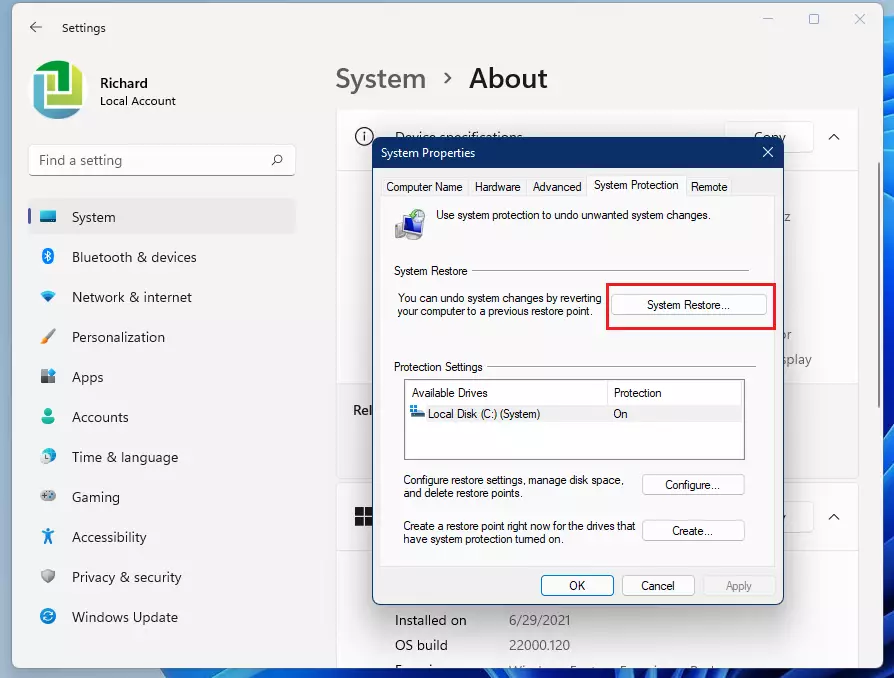 A new system restores wizard will launch. Click Next to continue to restore your PC from an earlier state.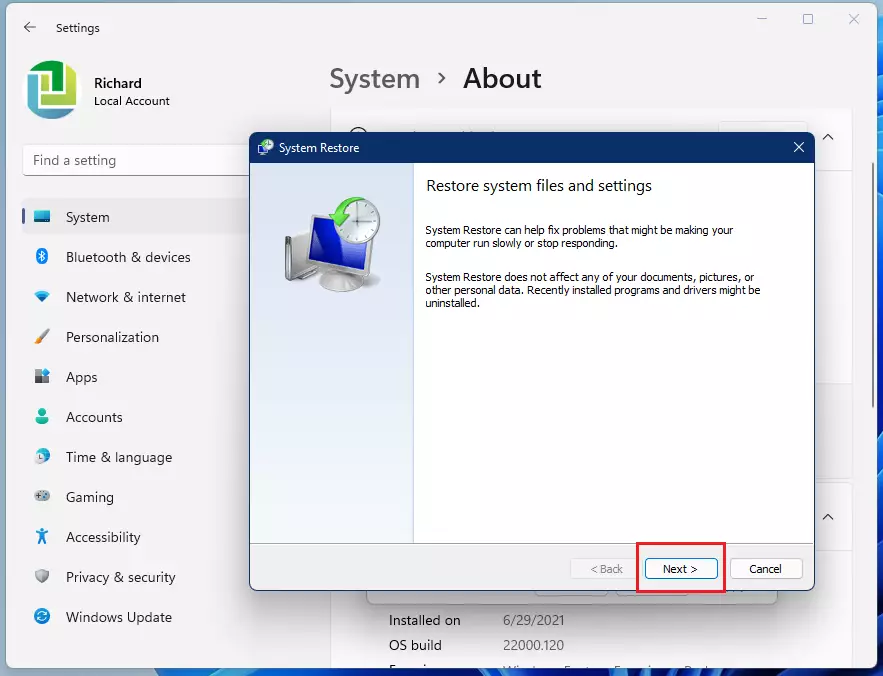 On the next screen, select a restore point from the list to restore to. Select a date before the recent changes, then click Next.
If you don't see any restore points, it might be because system protection isn't turned on.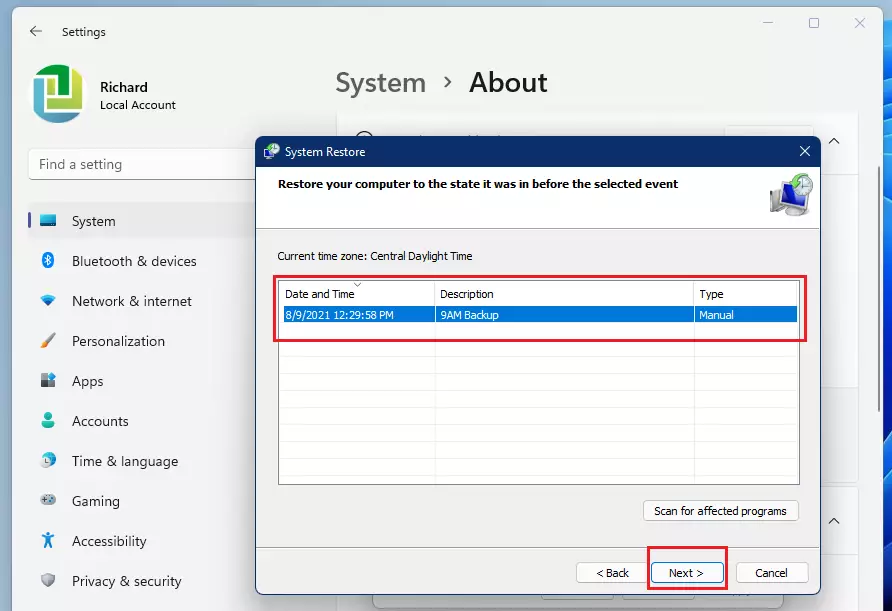 Click Finish to confirm and start restoring your computer.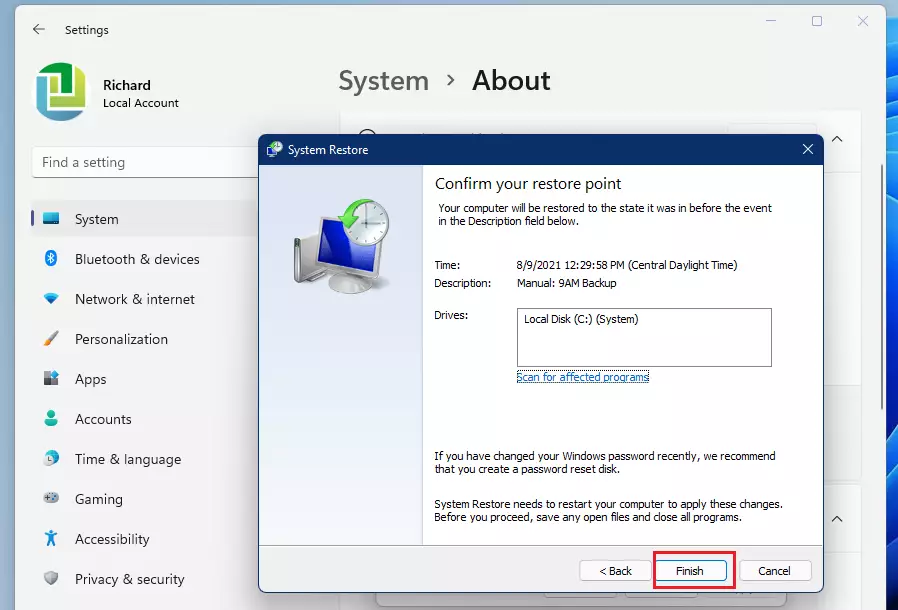 System restores can not be interrupted when started. Ensure you're connected to a power source and have ample time to complete the process.
Once ready, click Yes.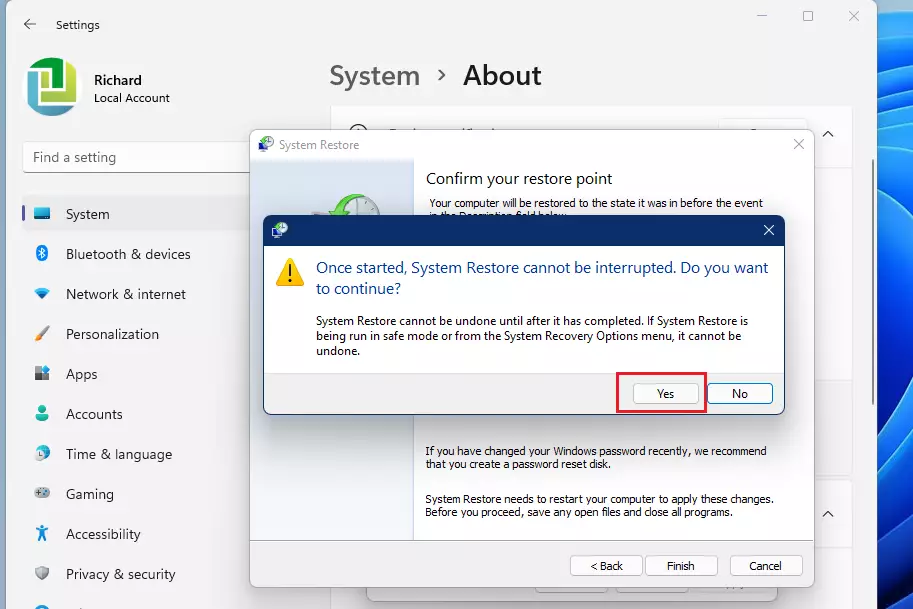 Your System should begin restoring to an earlier state and may reboot several times.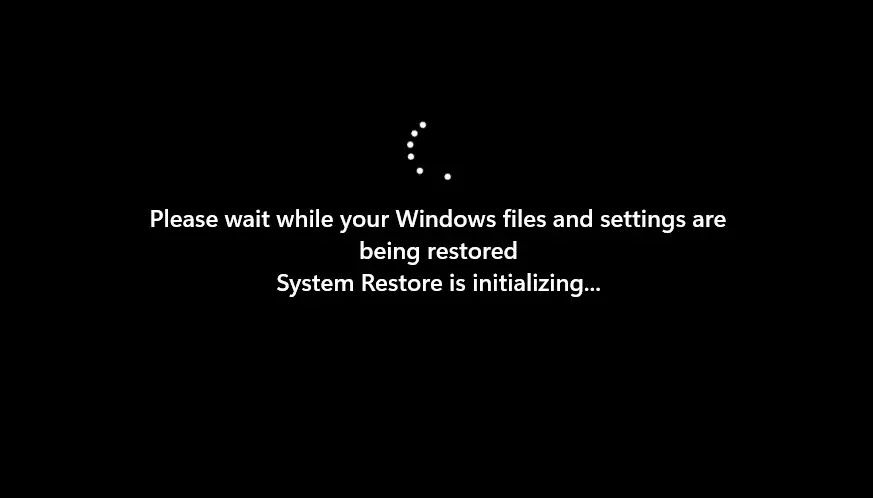 After that, your computer should be restored to the date selected above.
That should do it!
Conclusion:
This post showed you how to restore a system from an earlier state in Windows 11. If you find any error above, please use the comment form to report it.