This post shows students and new users how to easily change printer name and give it a more unique and descriptive name in Windows 11.
The new Windows 11 comes with many new and cool features with refreshing and new user desktop, including centered Start menu and taskbar, rounded corners windows, themes and colors which makes Windows 11 looks and feels great.
When you install a new printer in Windows, it automatically assign a name based on the printer's manufacture name, series and/or model number depending on the brand.
This can be helpful for users who wish to use descriptive information to identify the correct printers when printing. Although this is useful, if the printer name is too long, you can rename it to something more unique and identifiable instead of something assigned to you automatically.
Also, when you're a student and new user and you want to learn how to use Windows, the easiest place to start is Windows 11. Windows 11 is a major release of the Windows NT operating system developed by Microsoft. Windows 11 is the successor to Windows 10 and it's expected to be released later this year.
To get started renaming printers in Windows, follow the steps below:
Change Windows 11 Printer Name
To change or rename a printer in Windows 11, use the steps below:
Windows 11 has a centralized location for majority of its settings. From system configurations to creating new users and updating Windows, all can be done from its System Settings pane.
To get to System Settings, you can use the Windows key + i shortcut or click on Start ==> Settings as shown in the image below: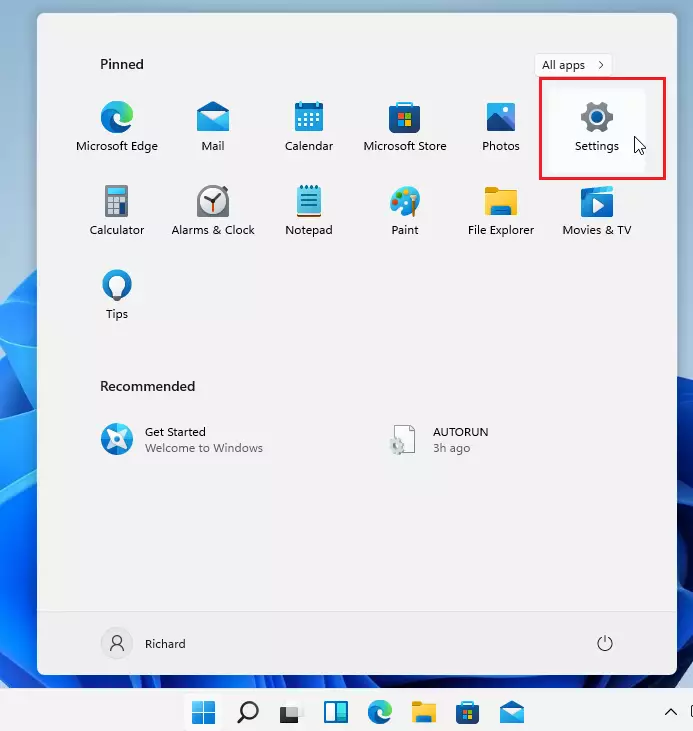 Alternatively, you can use the search box on the taskbar and search for Settings. Then select to open it.
Windows Settings pane should look similar to the image below. In Windows Settings, click Bluetooth & devices, then select Printers & scanners on the right pane of your screen shown in the image below.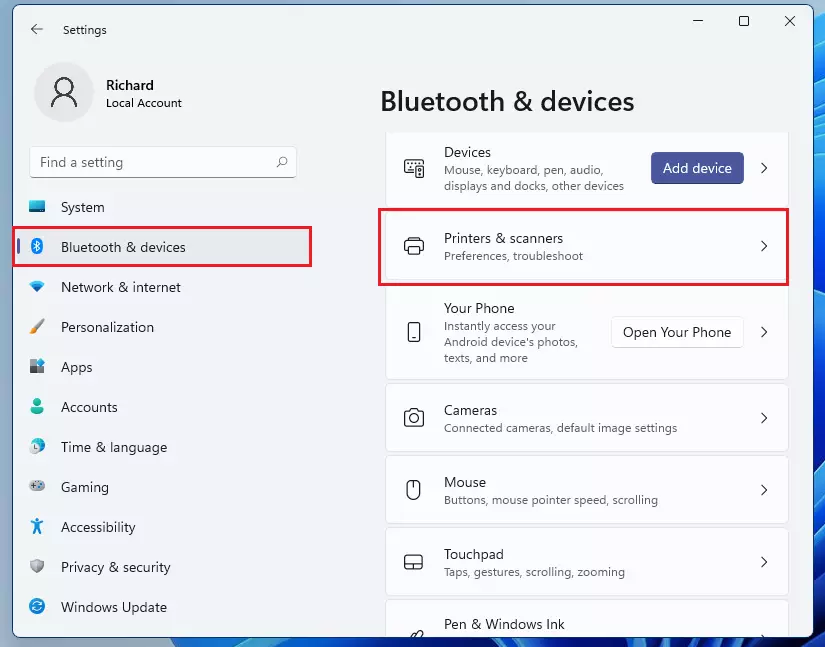 On the Printers & scanner settings pane, click on the name of the printer you want to rename.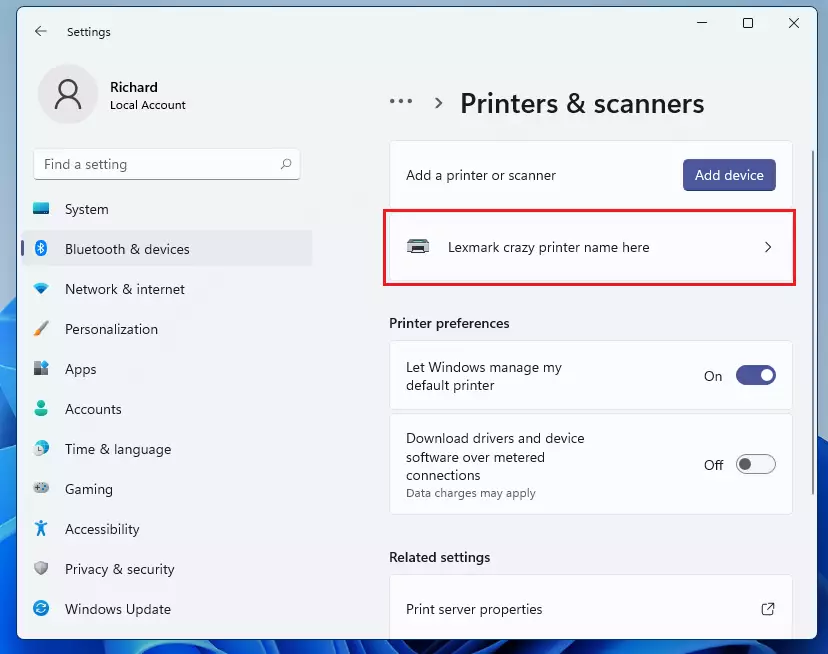 On the printer details pane, select Printer properties as highlighted in the image below.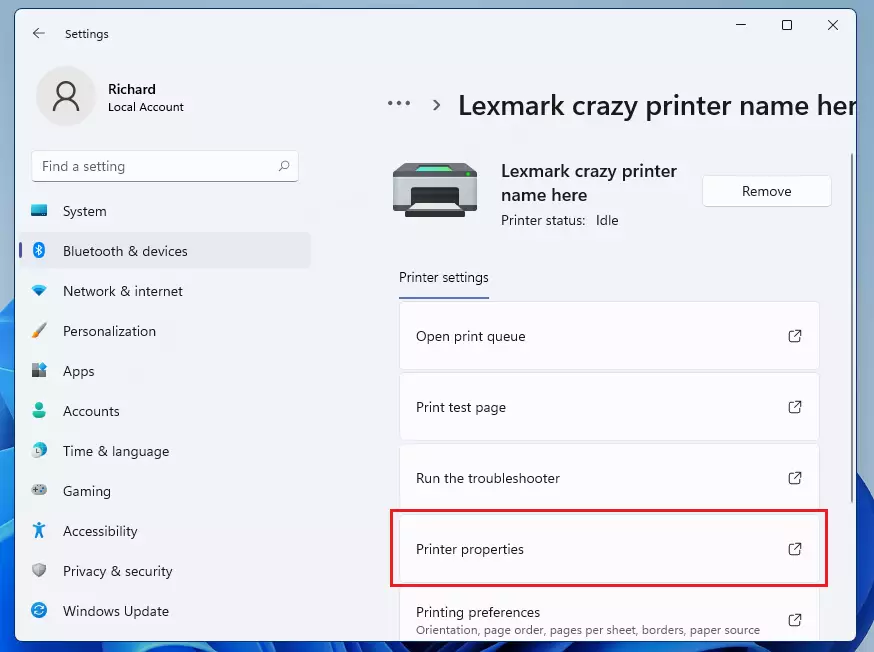 When printer properties opens, go to the General tab and type a new name there.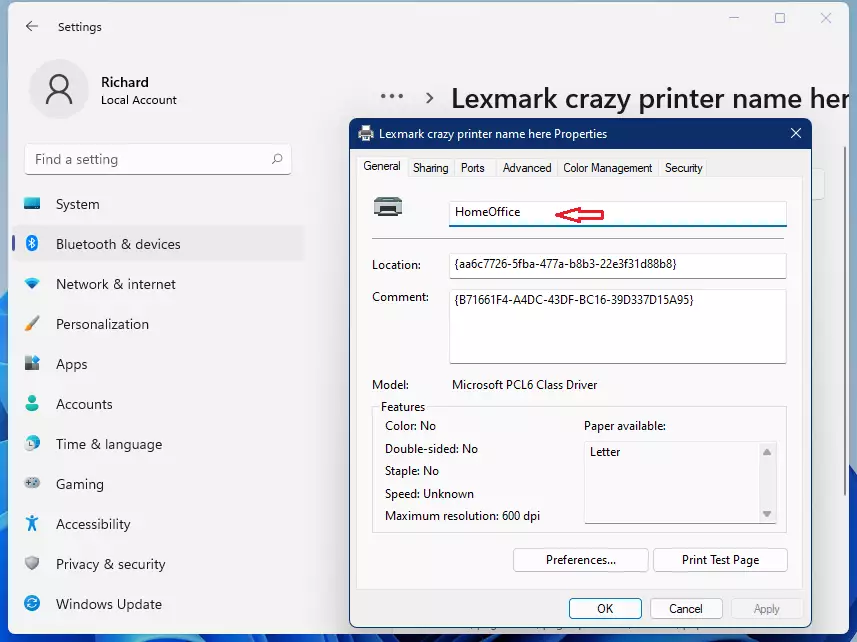 If the printer is shared, you might want to replace the name on the Sharing tab as well.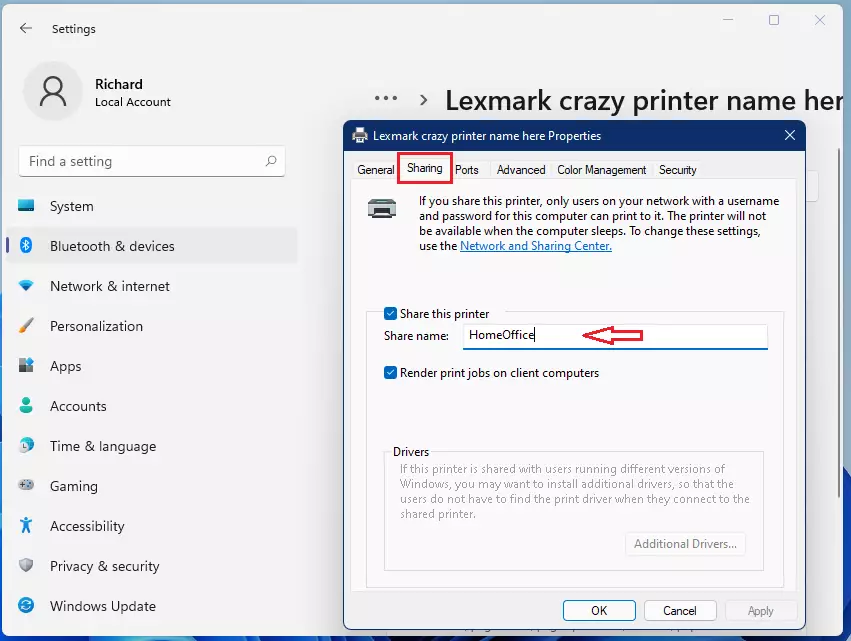 When you're done, click OK to save your changes and exit.
The new name should now appear.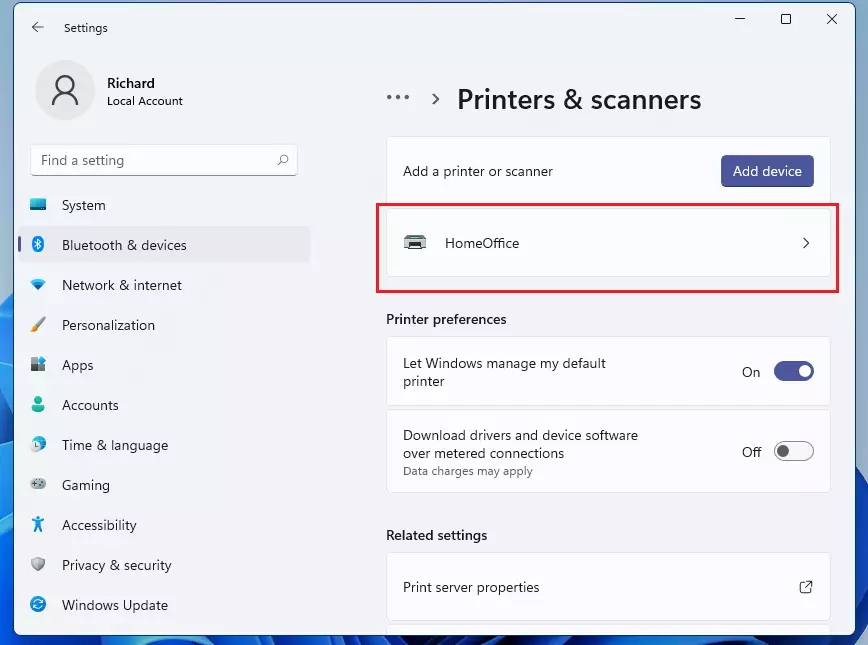 That's all!
Conclusion:
This post showed you how to rename a printer in Windows 11. If you find any error above, please use the comment form below to report.