This brief tutorial shows students and new users how to install the VLC media player on Ubuntu 20.04 | 18.04.
VLC is one of the most popular, cross-platform media players available today. With it, you can play virtually all media formats, including DVDs, Audio CDs, multimedia files as well as VCDs, and various streaming protocols.
Simply install it on your machine and begin enjoying your media without configuring many settings.
For more about VLC, please check its homepage.
To get started with installing VLC, follow the steps below:
Install VLC from Ubuntu Repositories
VLC is included in the official Ubuntu repositories. However, the versions of the packages in the repositories are mostly outdated.
For simplicity's sake, you can run the commands below to install VLC in Ubuntu.
sudo apt update
sudo apt install vlc
After installing, go to Activities --> VLC Media Player to launch the app.
Again, installing VLC this way may install a version that is not the latest.
Install VLC via Snap
Since the version that comes with Ubuntu is usually not updated to the latest version until some time, you can get the latest from the Snappy package manager.
Installing from Snap is a recommended approach as you will always get the latest major VLC version with all codecs, security and critical bug fixes, and optical media support installed on your desktop.
To install it from Snap, run the commands below:
Open your terminal using the shortcut Ctrl + Alt + T on your keyboard. Then run the commands below to install it.
sudo snap install vlc
After installing, you'll get a successful message similar to the one below:
vlc 3.0.10 from VideoLAN✓ installed
When VLC is launched for the first time, a window like the following will appear with information about the VLC privacy and network access policy.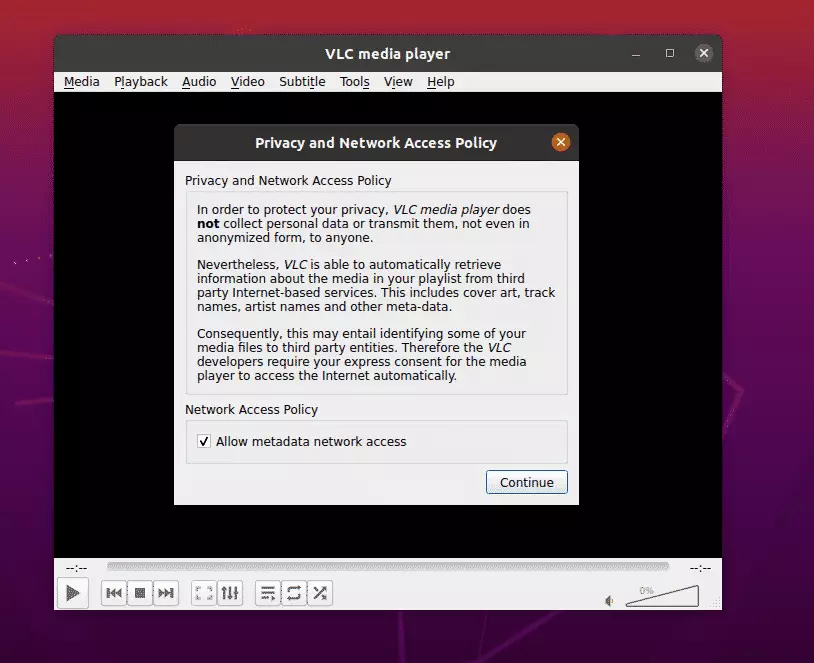 Click to enable and allow metadata network access.
You'll also want to set VLC as your default media player. To do that, open the Activities dashboard and search for Default Applications.
Then select VLC and your default media player.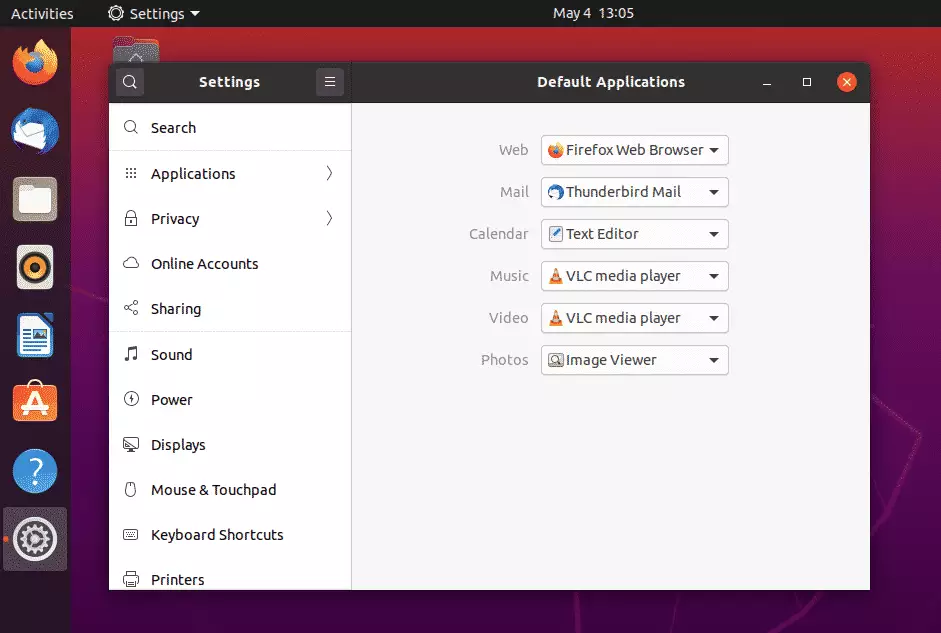 Conclusion:
This post showed you how to install the VLC media player on Ubuntu 20.04 | 18.04. If you find any error below, please use the comment form below to report it.
Thanks,
You may also like the post below: