This brief tutorial shows students and new users how to enable or disable the Media Autoplay feature in Microsoft Edge browser.
The new Microsoft Edge browser has adopted the Chromium open source project code base and offers better web compatibility and performance over the legacy edge.
Edge browser is a cross-platform which supports all of Windows, MacOS and Linux systems. If you're currently using Microsoft Edge and want to learn how to disable its new Media autoplay feature, the steps below should show you how to do it.
Microsoft Edge media autoplay feature is there to help improve your web browsing experience. Many websites automatically play media, including audio and videos automatically in the background when you browse these sites.
This can be annoying to say the least.
With the autoplay feature, you can choose to Allow, Block, or Limit audio and video to stop or play automatically on sites opened in new tabs in Microsoft Edge.
When set to Allow, all media will automatically play in the browser. When set to Block, media that are automatically set to play will be blocked. Limit will block based on what you blocked in the past.
To get started with disabling Media Autoplay, follow the steps below:
Disable Media Autoplay from flags
In order to be able to block media from auto playing in the background automatically, you must first enable the block feature. To do that, open Microsoft Edge browser and browse, copy and paste the line below inside the address box.
edge://flags/#edge-autoplay-user-setting-block-option
If enabled, block will appear as an option in media autoplay settings. From there you can keep the default settings, enable or disable the feature.

Choosing Enabled will display block in the settings page below.
Disable Autoplay from Settings
Another way to enable or disable Media autoplay feature is from Edge's setting page. To get there, open Microsoft Edge browser and go to the three horizontal dots ( . ) at the top right corner of your screen and select Settings.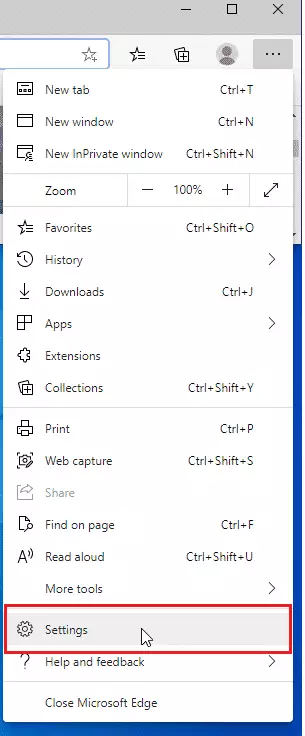 When the Settings page opens, go to Site permissions on the left menu. To the right, choose to Media autoplay.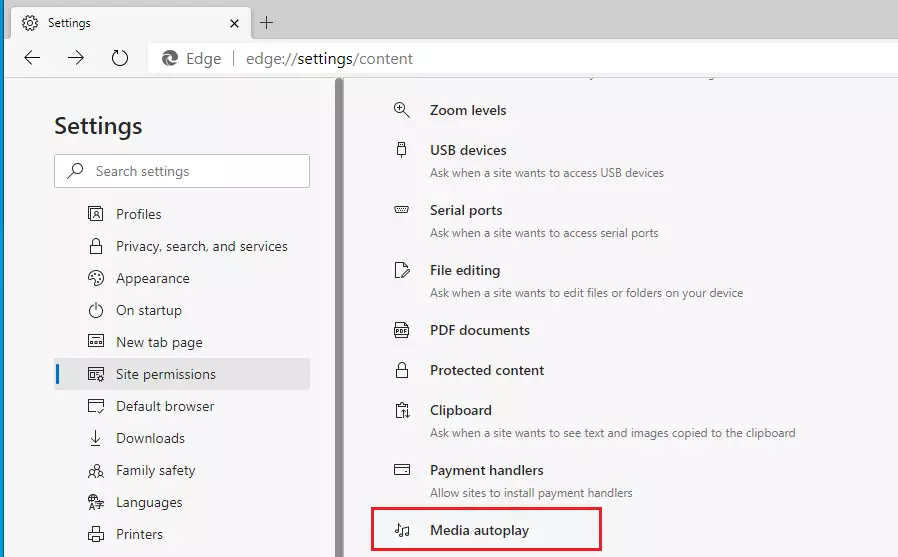 From there you'll see option to Allow or Limit. To see Block, enable it in the first step above.
Disable Media autoplay from registry
You can also enable the Media autoplay feature from Windows registry.
If you're logged in as an administrator, you can also enable Edge Media autoplay via Windows registry. To do that, use the steps below:
Using Windows registry is one way to force all users on the system to use Media autoplay. There are multiples ways to do this in Windows, however, using Windows registry is the easiest and most effective way to do it.
To enable, press the Windows Key + R on your keyboard to open the run command box. Or use the search function to search for the Run app.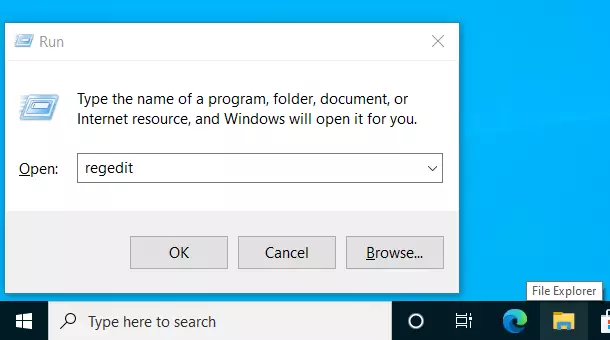 In the command box, type the commands below and press Enter.
regedit
Then the registry opens, navigate to the path below.
HKEY_LOCAL_MACHINE\SOFTWARE\Policies\Microsoft\Edge
From there, right-click on the Edge key and select the New > DWORD (32-bit) Value option to create a REG_DWORD value if you don't see existing AutoplayAllowed value already created.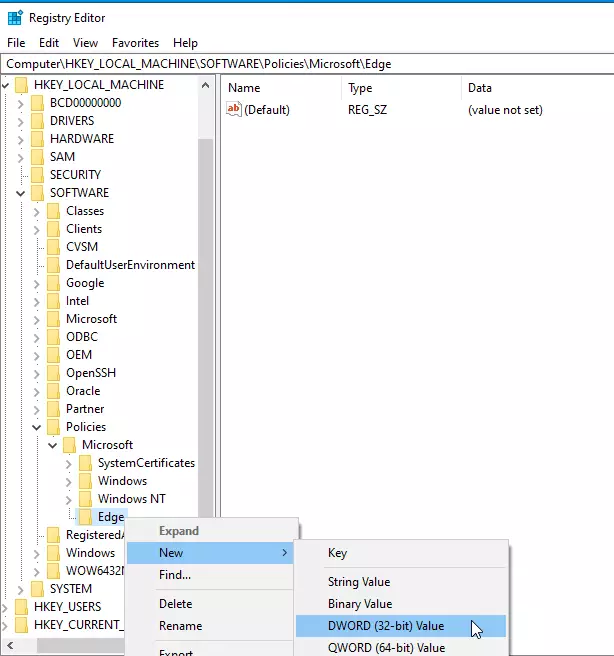 Name the new DWORD value as
AutoplayAllowed
After saving the DWORD above, double-click it to open. Then enter the value of 1 to enable.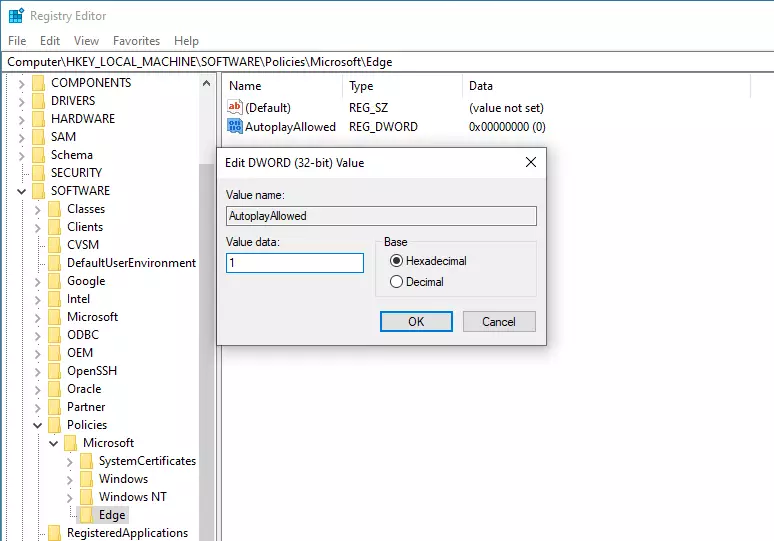 (delete) = Default
0 = Force disabled (block)
1 = Force enabled[ (allow)
That should do it!
Conclusion:
This post showed you how to enable or disable Media autoplay feature in Microsoft Edge browser. If you find any error above, please use the form below to report.