This text provides instructions on setting up and partitioning a new hard drive on Windows 11. It explains that partitioning helps manage data and improve performance in some situations. The step-by-step guide presents how to create, shrink, resize partitions, and how to initialize a new hard disk.
This post shows students and new users how to set up and partition a new hard drive when using Windows 11. Windows allows users to create partitions on hard disk drives to manage data better and improve performance in some cases.
A new computer may come with a single hard drive and one or a partition. Attaching a new hard drive to your computer will typically attach with a single partition. You can create as many partitions as the system or drive allows. But you won't want to do that in a normal situation.
In most cases, one or two partitions on a hard drive are reasonable when creating separate partitions so that special data is on its one partition and not sharing the same partition with the operating system.
In Windows, the partition you create is referred to as a drive and generally has a letter associated with it. You can create, shrink, resize partitions, and more.
To start creating and managing partitions in Windows 11, follow the steps below.
How to create a partition in Windows 11
As mentioned, one can create partitions from the system's hard drive. A hard drive in Windows will have a single partition. That single partition can be shrunk and resized to create additional partitions on the hard drive.
The steps below show you how to do that in Windows 11.
First, click on the Start menu and type Create and format hard disk partitions; under Best match, select the highlighted to open the control panel app.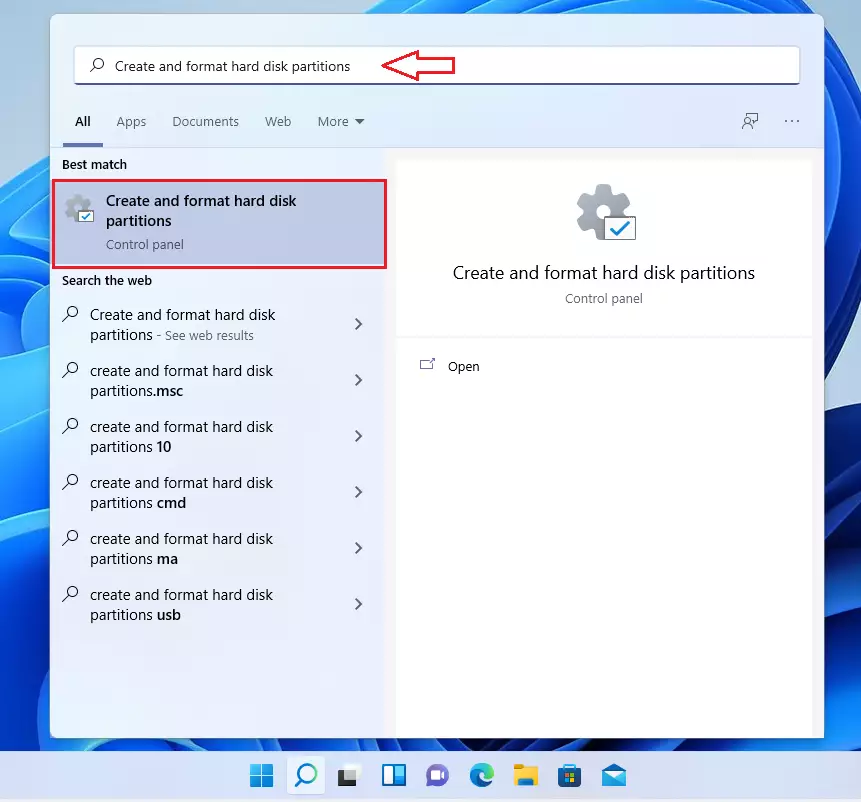 The Windows Disk Management tool should look similar to the image below. Any disks not yet set up are shown as Not Initialized and Unallocated.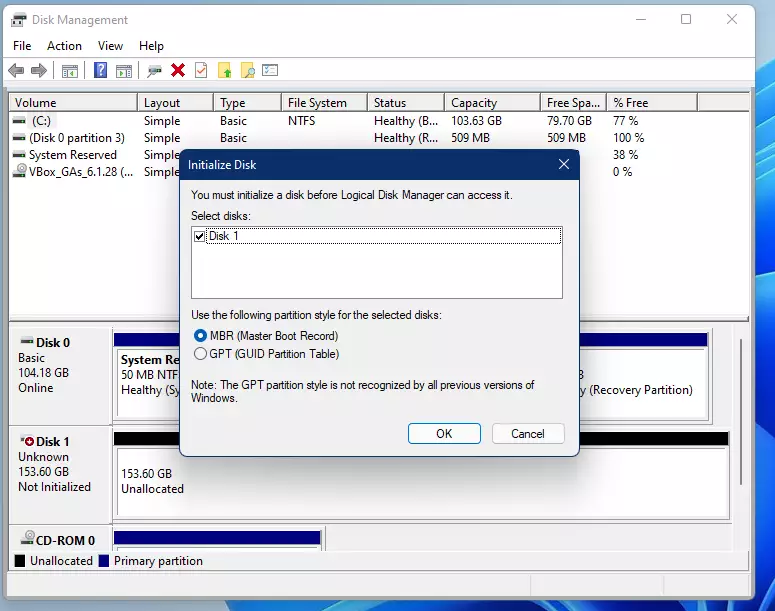 Windows will prompt you to initialize a new hard disk that has not been initialized. Click the OK button when prompted, as shown above.
Once the hard drive is initialized, you can begin creating partitions. Windows 11 supports GPT so you can choose that option. By default, MBR is selected, and if you're unsure if the drive you install supports GPT, then MBR should be sufficient.
If you're setting up a drive or partition larger than 2 TB or want to use the latest partitioning style, select GPT.
How to create a new simple partition in Windows 11
Right-click on an Initialized drive with Unallocated partition and select New Partition or New Simple Volume from the option shown.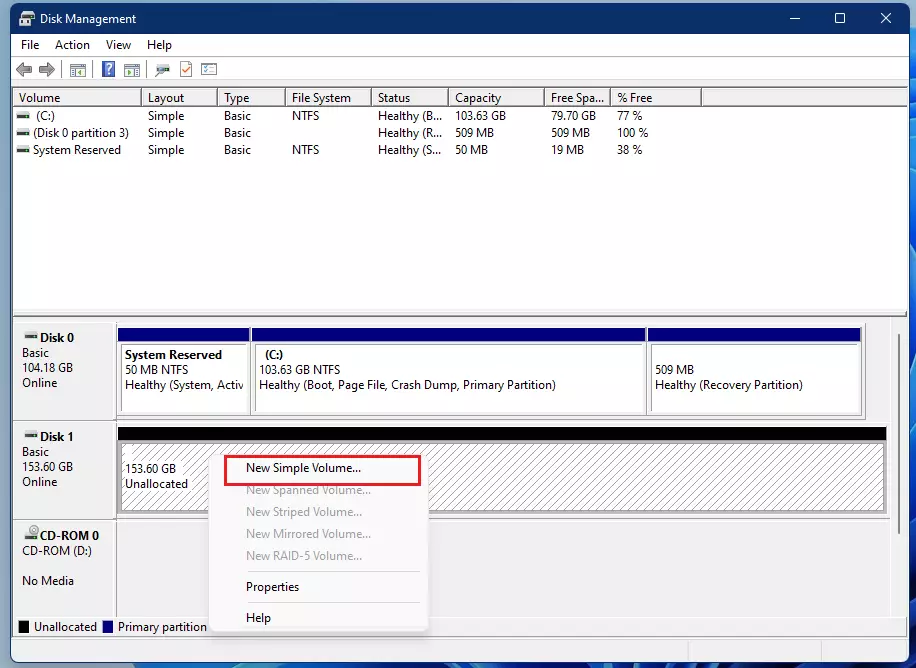 A New Simple Volume Wizard opens. Click Next to begin setting up a new partition.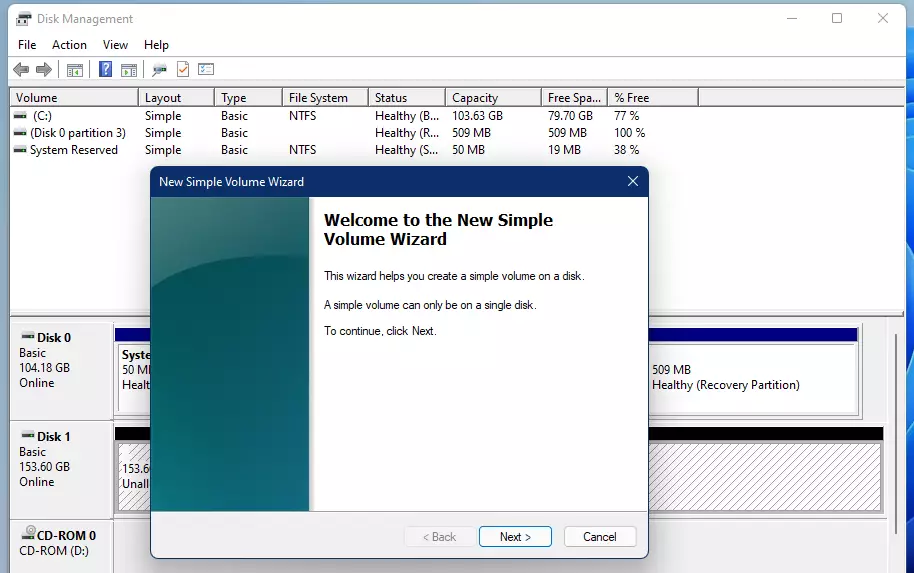 Specify the size of the partition you want to create, and click then Next. Partition or Volume Size is the maximum capacity in MB of the drive. By default, it will create a partition to use up the entire space on the drive.
To create multiple partitions on the drive, you'll have to specify an amount that doesn't use up the entire space on the hard drive.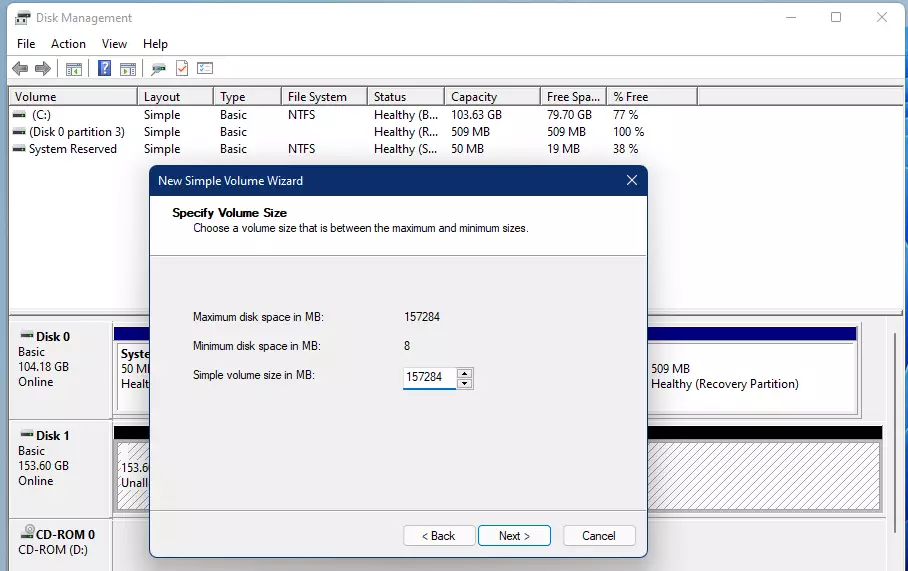 Select a drive letter for your new partition, and click the Next button.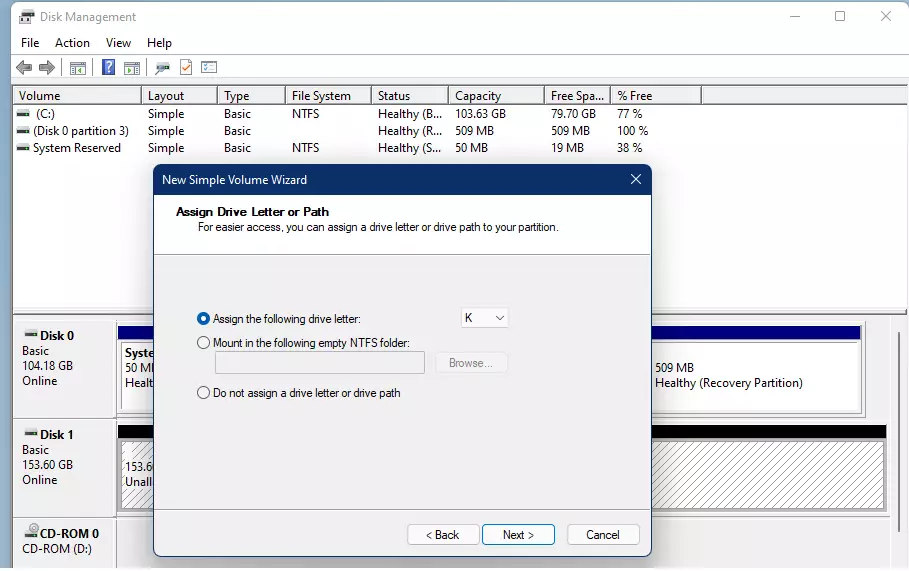 Ensure the drive format is NTFS, change the volume's name (optional), and click the Next button.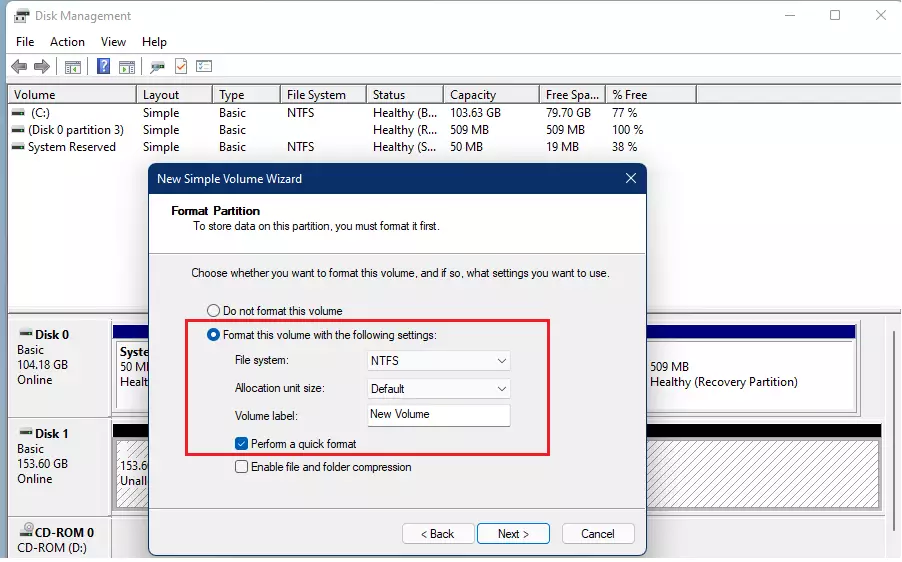 Click the Finish button to complete the wizard.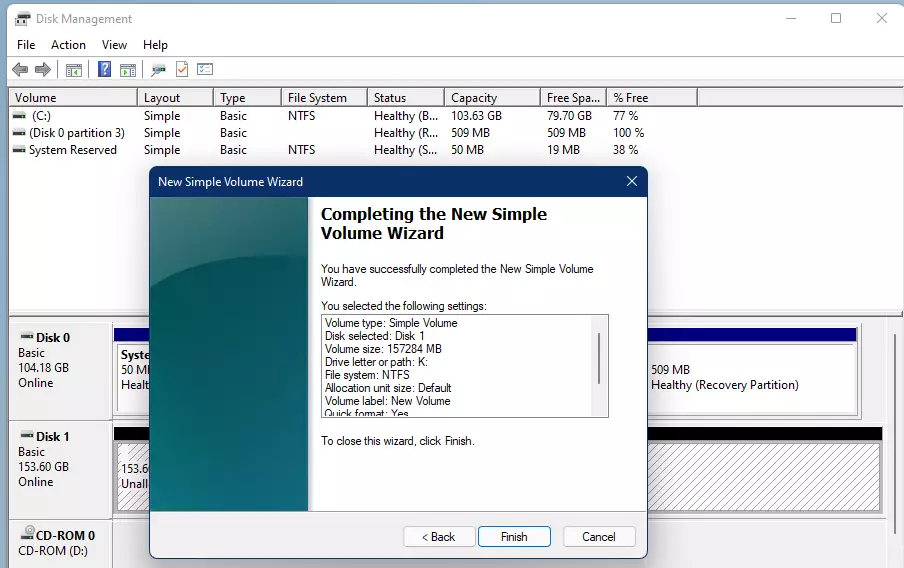 Once complete, the new partition should appear in Disk Management.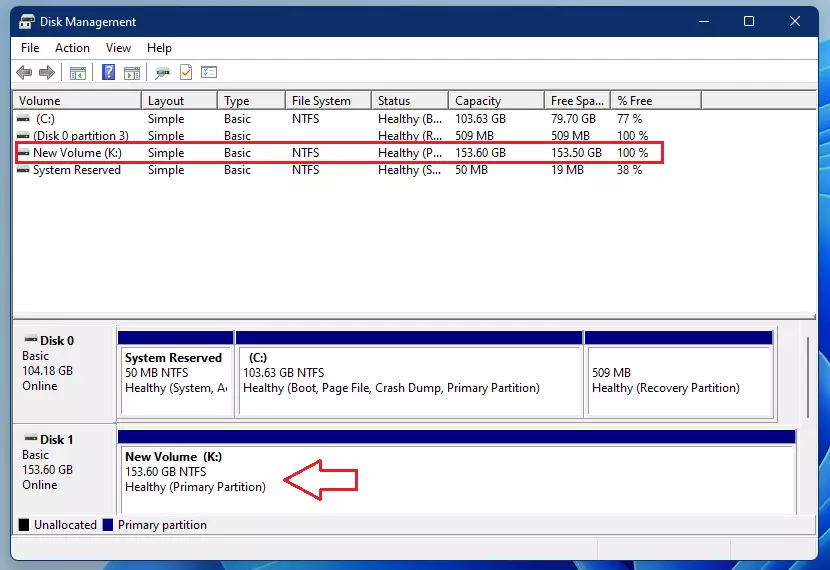 That should do it!
Conclusion:
This post showed you how to create a partition on Windows 11. Please use the comment form below if you find any errors above or have something to add.