This brief tutorial shows students and new users how to easily change printer names in Windows 10.
When you install a new printer in Windows, it automatically assigns a name based on the printer's manufacturer name, series, and/or model number.
This can be helpful for users who wish to use descriptive information to identify the correct printers when printing. Although this is useful, if the printer's name is too long, you can rename it to something more identifiable.
To get started renaming printers in Windows, follow the steps below:
Rename Windows Printers
To rename a printer using the Settings app, use these steps:
Click on Start at the bottom left corner, then open Settings.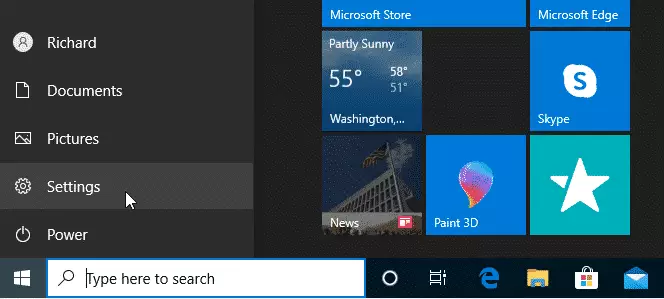 In the Settings pane, click on Devices and navigate to Printers & scanners.
Under the "Printers & scanners" section, select the printer and click the Manage button.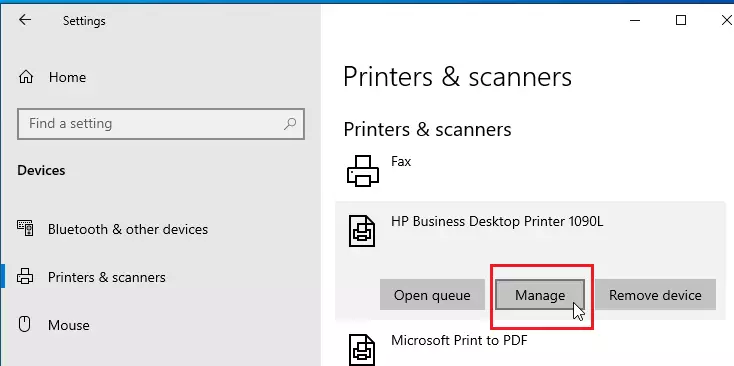 When you click Manage, it will open the printer settings and properties pane.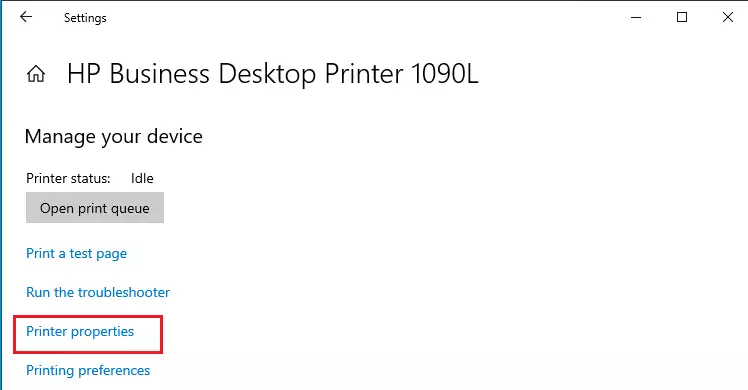 When it opens, go to the General page and rename the printer.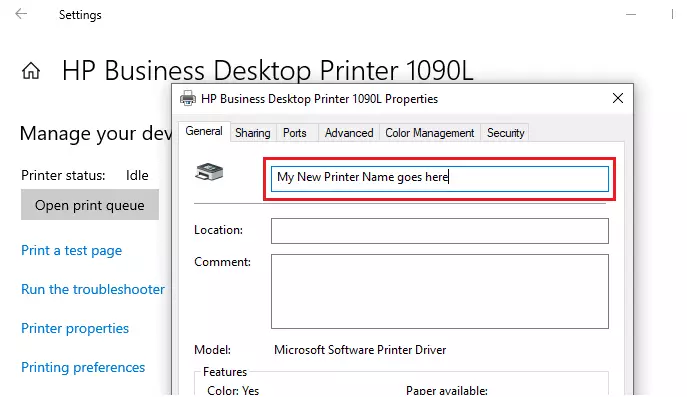 After renaming the printer, simply type Apply and Ok to finish.
This is how to change the Windows printer name. After completing the steps above, the printer should have the new name you specified.
That's it!
Conclusion:
This post showed you how to easily rename a Windows printer. If you find any error above, please use the form below to report
You may also like the post below: