This brief tutorial shows students and new users how to make Google search the default search engine when using the new Microsoft Edge Browser.
With Microsoft switching to the new Edge browser with Windows 10 and installing Bing search engine as its default, users who prefer Google search can use the steps below to switch.
You probably already know that Bing is the default search engine of the new Microsoft Edge browser.
When you're searching in Microsoft Edge address bar, the default search engine used to find information and websites matching to your search is Bing.
Well, you can change that, and this post shows you how.
To get started with switching to Google search in Bing, follow the steps below:
How to quickly switch to Google search in Edge
This is the quickest way to switch the default search engine in the new Edge browser.
Open Microsoft Edge and type in the line below in the search engine and address box as shown below:
edge://settings/search
Press Enter after typing the above. That should take you to Edge search engine settings page.

On that page, in the drop-down for "Search engine used in the address bar", choose Google.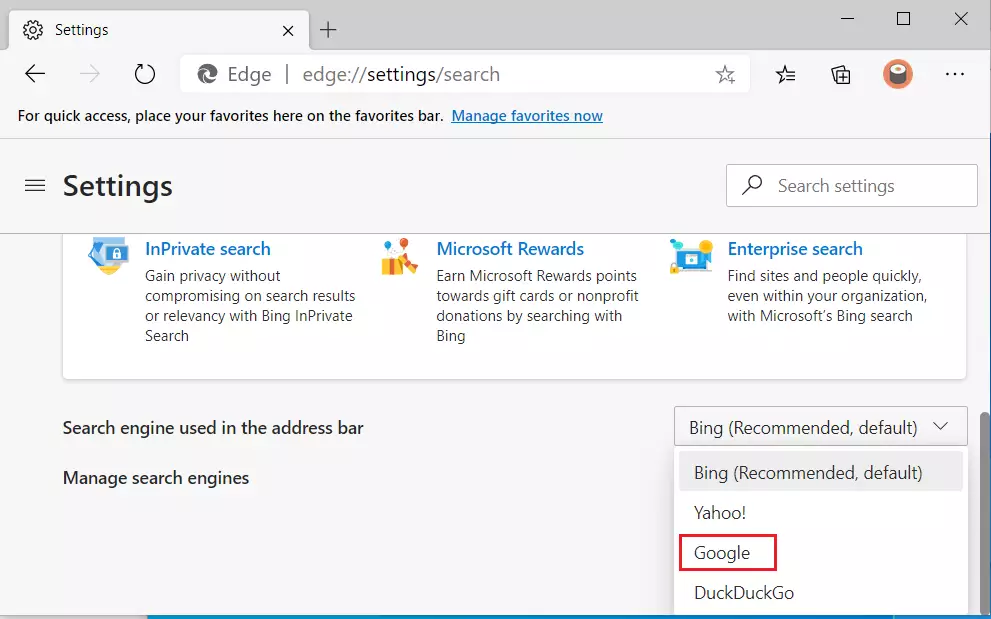 That should change the default searching engine to Google.
How to switch to Google Search Engine from settings page in Edge
If the above steps are confusing, use this method to change Edge default search to Google.
Open Edge browser, then click the link with three dots . at right side on menu bar.

Next, select "Settings"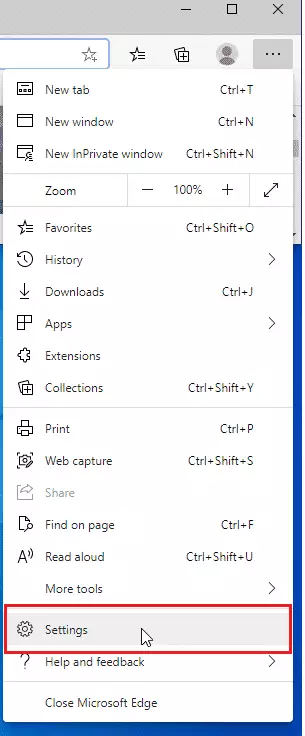 Then navigate to "Privacy, search and services". From there click on the "Address bar and search" to your right.
That bring up the search settings page same as in the first step.

Then choose Google from the drop-down list to make it your default search provider in the new Edge browser.
Conclusion:
This post showed you how to make Google search engine the default engine when using the new Microsoft Edge browser.
If you find any error above, please use the form below to report.