This post shows students and new users how to change or configure SafeSearch filter settings in Windows 11 to restrict adult content from web results.
Windows 11 comes with a built-in search feature that lets users search and find help content, apps, files, folders, settings, and quick answers from the web like weather reports, stock prices, currency converter, and much more directly from the taskbar or Start menu.
While searching across the web for answers to your questions, sometimes these searches might return results or links to results that might not be age appropriate. Windows search can also preview web content that might include adult content, especially when searching keywords with adult content references.
You can SafeSearch in Windows settings to change your search filter levels to Strict, Moderate, or Off. Windows built-in SafeSearch setting will override your Bing SafeSearch setting when looking up web results from your desktop. You use SafeSearch to control what is being returned on the web to view.
To get started with configuring Windows 11 SafeSearch, follow the steps below:
How to restrict web results in Windows 11
If you want to control the search results being returned and displayed in Windows built-in search, you can use SafeSearch. With SafeSearch, you can make sure adult content is not being returned from the web.
Windows 11 has a centralized location for the majority of its settings. Everything can be done from system configurations to creating new users and updating Windows from its System Settings pane.
To get to System Settings, you can use the Windows key + I shortcut or click on Start ==> Settings as shown in the image below: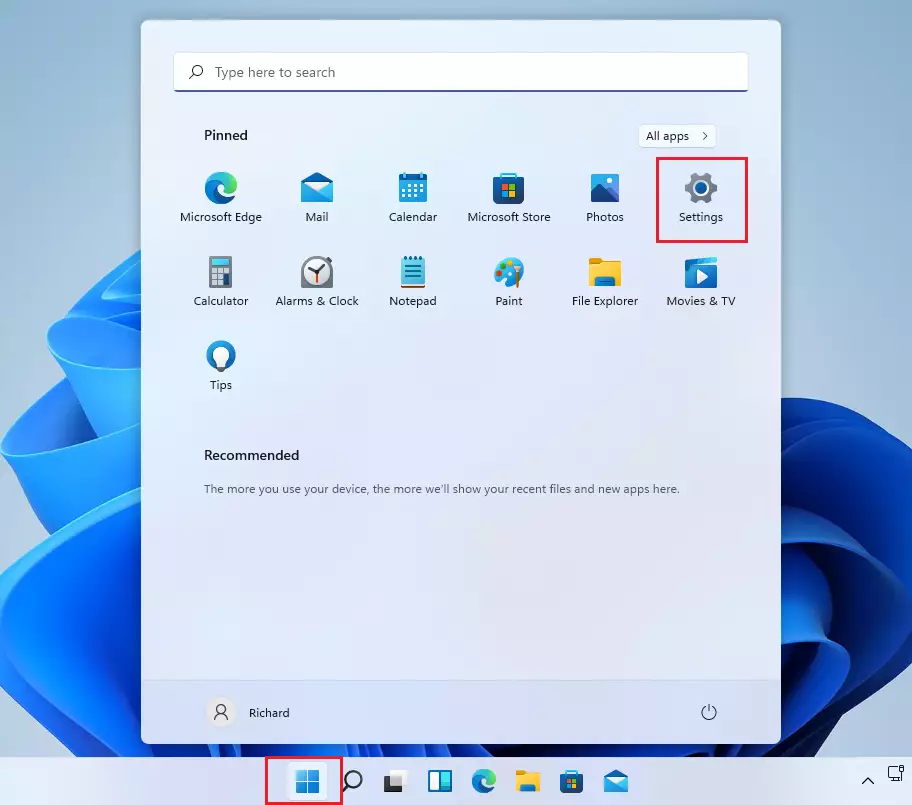 Alternatively, you can use the search box on the taskbar and search for Settings. Then select to open it.
Windows Settings pane should look similar to the image below. In Windows Settings, click Privacy & security, and select Search permissions on the right pane of your screen shown in the image below.
On the Search permissions setting pane, you can choose the level of filtering you want to perform on web search results.
You can choose any of these three filter levels:
Strict – Filter out adult text, images, and videos from the web results.
Moderate – Filter adult images and videos but not text from web results
Off – Don't filter adult content from search results
When you're done, close and exit the settings page.
That should do it!
Conclusion:
This post showed you how to configure SafeSearch in Windows to restrict adult content. If you find any error above, please use the comment form below to report.