Deja Dup backup tool comes pre-installed on some versions of Ubuntu. With GNOME Online Accounts integration, you can now use Deja Dup to schedule files, folders, and even your entire system to back up directly to Google Drive.
Deja Dup is a simple backup tool that hides the complexity of backing up your content locally or to a remote location and uses duplicity as the backend. If you're using Ubuntu and have a Google Drive account, you will probably want to back up your important files and folder there for safekeeping.
There is another online storage service that works with Ubuntu, but I prefer Google Drive since you get about 15GB free.
If you're not aware, there are no office Google Drive clients for Linux systems, including Ubuntu. So, you will want to use third-party tools, like Deja Dup to back up your content there.
Install Deja Dup
If you don't already have Deja Dup installed, you can install it from the Ubuntu Software app or by running the commands below:
sudo apt install deja-dup
After installing Deja Dup, continue below to configure your backup schedules.
Configure Deja Dup to Backup to Google Drive
Now that Deja Dup is installed, follow the steps below to schedule your backups to Google Drive.
Go to the Settings menu –> Online Accounts –> Google
Sign in with your Google account and grant GNOME access to it
Open 'Deja Dup' from the Activities overview dashboard
Select your Google Drive account in 'Storage Location'
You can set a custom name for the backup folder, for example (Ubuntu 18.04 Backups). This folder is stored on the top level of your Drive.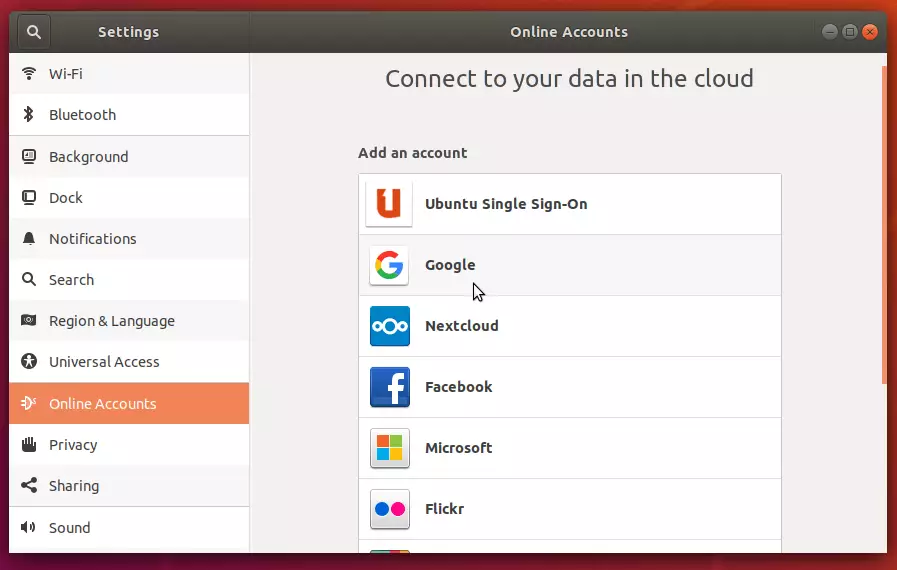 Select what feature to include with your Google Account.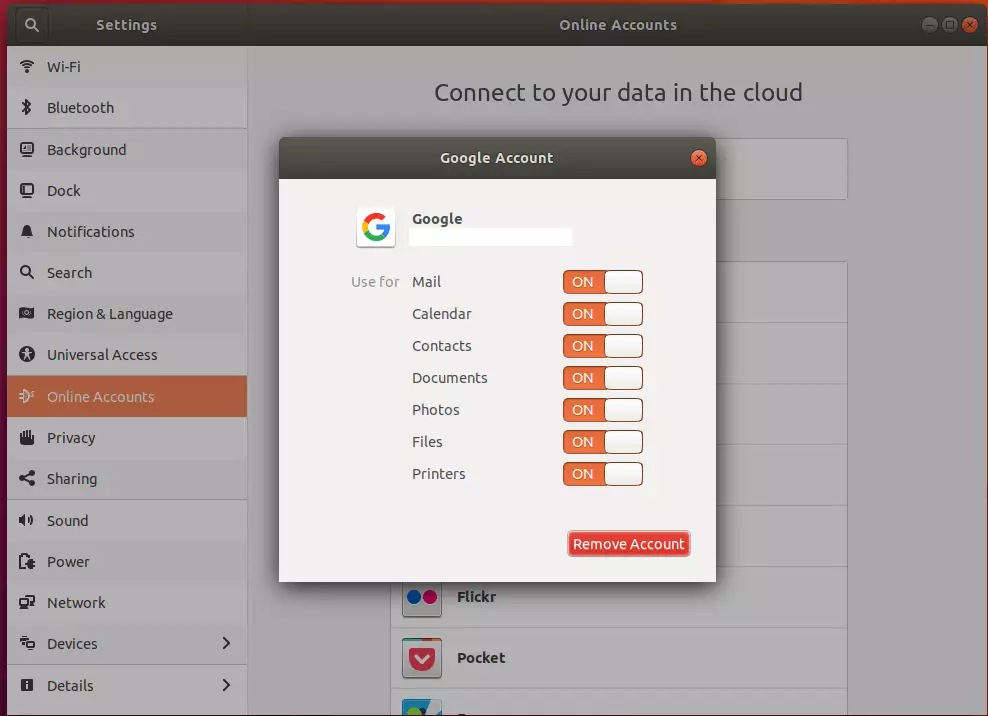 After setting up your Google Account, now open Deja Dup and choose Google Drive as your storage location as shown in the image below: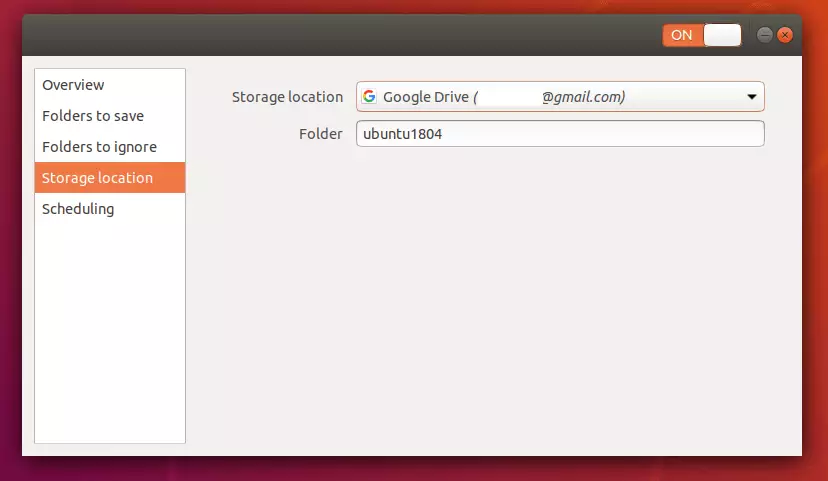 With no further configuration, Deja Dup will back up your entire home folder to the cloud the moment you hit the "backup" button.  To enable automatic scheduling, click the Scheduling section and choose how you want the backup to be performed.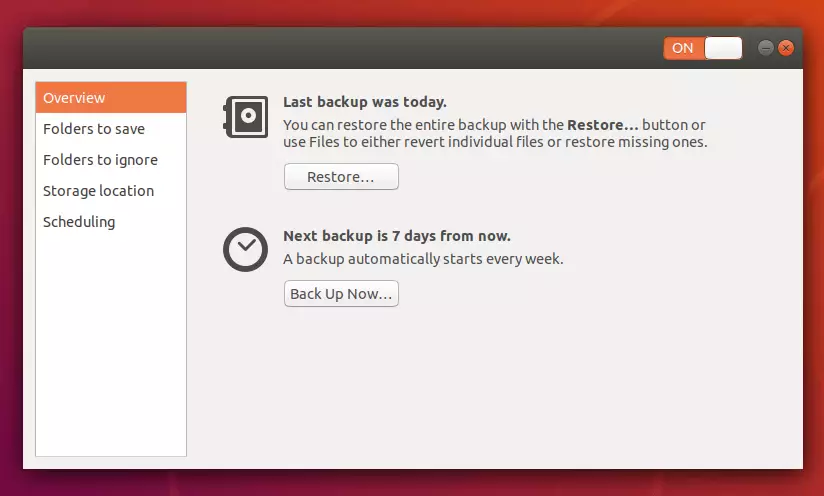 You don't need to manually type path names to directories just: click the '+' button to add a folder location to backup or click the '-' button to remove one.
Other options include:
Set a backup folder name
Choose which locations to backup (and which to ignore)
Choose a backup frequency
Make encrypted backups
Choose how long backups are retained
Restore previous backups
A mapped Google Drive location will be created in Ubuntu file explorer. You can access all your content there.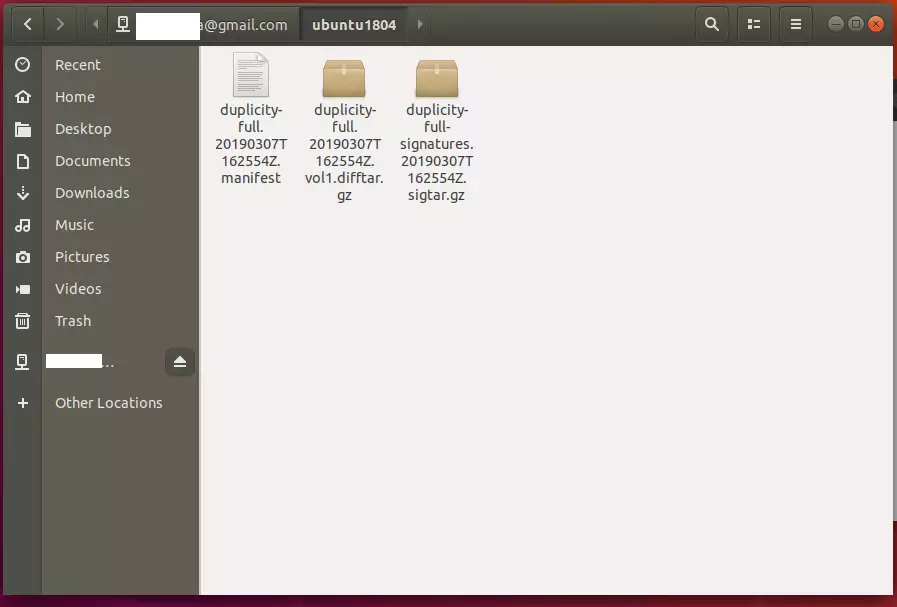 That's it!
Congratulations! You have learned how to set up Deja Dup to automatically back up your content to Google Drive online.
You may also like the post below: