This brief tutorial shows students and new users how to turn off or on Vertical tabs in the Microsoft Edge browser.
The new Microsoft Edge browser has adopted the Chromium open-source project code base and offers better web compatibility and performance over the legacy edge.
Edge browser is a cross-platform which supports all Windows, macOS, and Linux systems. If you're currently using Edge and want to learn how to disable or turn off its new vertical tab features, the steps below should show you how to do it.
By default, most modern browsers create tabs at the top of the screen. With this setup, the more tabs you have opened, the more difficult it becomes to find and switch between them.
Microsoft Edge has released a solution for that. With Edge vertical tab, you can easily shift to view your tabs in a pane to the side instead of the top of your screen.
This allows you to easily see the titles and access controls like mute and close. It even makes it easy to reorder your tabs, with the ability to drag and drop to rearrange them.
To get started with disabling vertical tabs in Edge, follow the steps below:
Disable vertical tab
To disable Microsoft Edge vertical tabs, open Microsoft Edge then, right click or press and hold on the title bar of Microsoft Edge.
Click or select Turn off vertical tabs.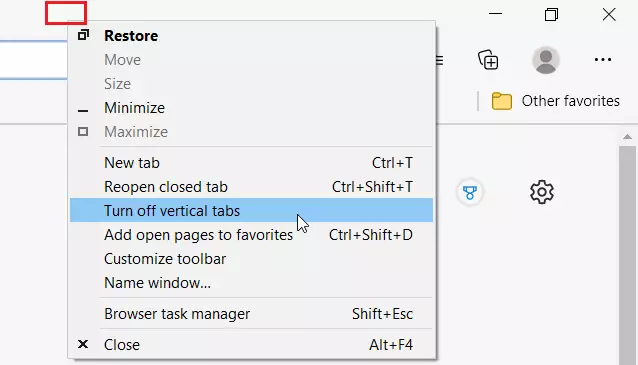 You can also turn off the vertical tabs feature from the settings page.
To do that, open Edge browser and click the 3 horizontal dots ( . ) at the top right corner of your screen.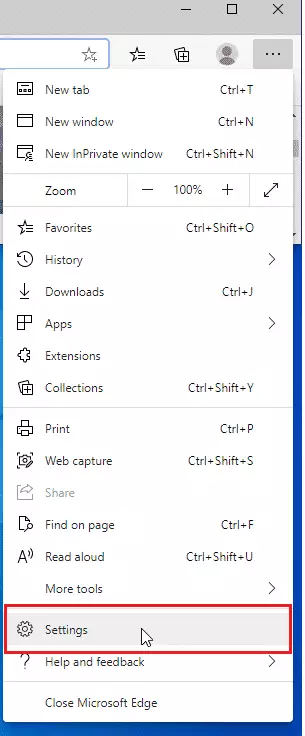 When the Settings page opens, click on Appearance on the left side, and click on the Turn off button for Turn off vertical tabs on all browser windows on the right side.
Disable from flags
Another way to disable or enable the vertical tabs feature is to open your Edge browser and type the line below into the address box:
edge://flags/#edge-vertical-tabs
Then disable or enable it as shown below

That should do it!
Conclusion:
This post showed you how to disable or enable Microsoft Edge vertical tabs feature. If you find any error above, please use the comment form below to report.