This article describes steps to stop, pause or postpone Windows Updates in Windows 10.
To keep your system protected and running smoothly, Windows 10 provides you with the latest security updates and patches to help secure and enhance your machines' performance.
These updates and patches provide security improvements, help your device run efficiently, and stay protected while you go about your business. One good reason to enable Windows automatic updates.
In most cases, after Windows updates and patches are installed, your device will be required to restart. Windows will try to restart your device when you're not using it or in an idle state.
If Windows can't find a time to restart automatically, it will prompt you to restart or schedule a time.
If you do not have the time to download and install Windows updates, you are offered a choice of when and how to get the latest updates.
You can't stop updates entirely — that will make your system insecure. You can only temporarily postpone it, and when the pause limit is reached, you'll have to install all pending updates before postponing another update.
To pause or postpone Windows 10 updates, follow the steps below:
In the Windows 10 Pro or Enterprise, select the Start button, then select Settings > Update & Security > Windows Update. Then choose one of the following options:
Select Pause updates for 7 days.
Select Advanced options. Then, in the Pause updates section, select the drop-down menu and specify a date for updates to resume.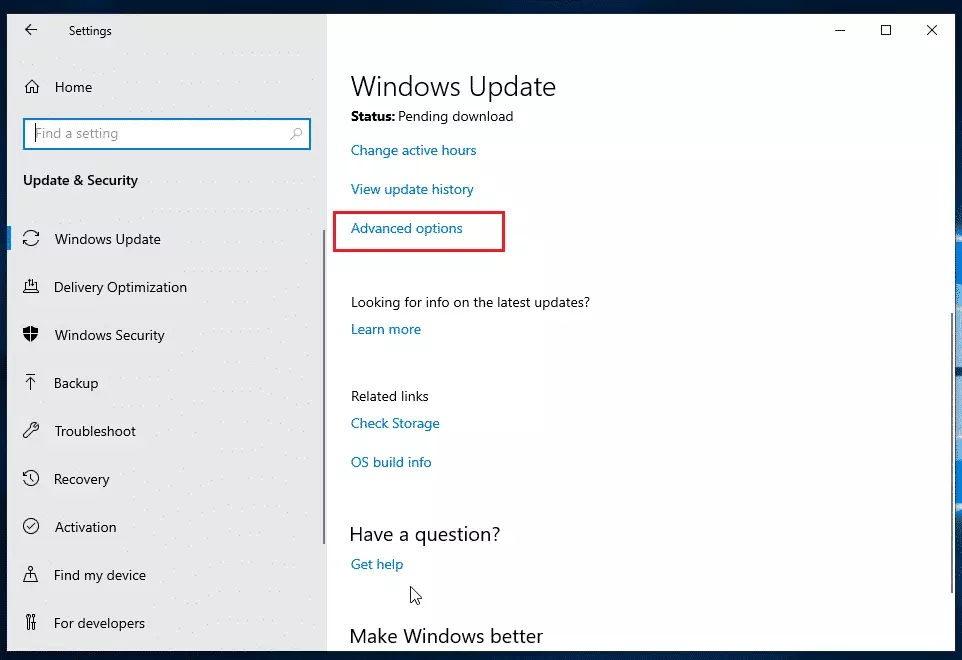 Then push the pause updates button to On.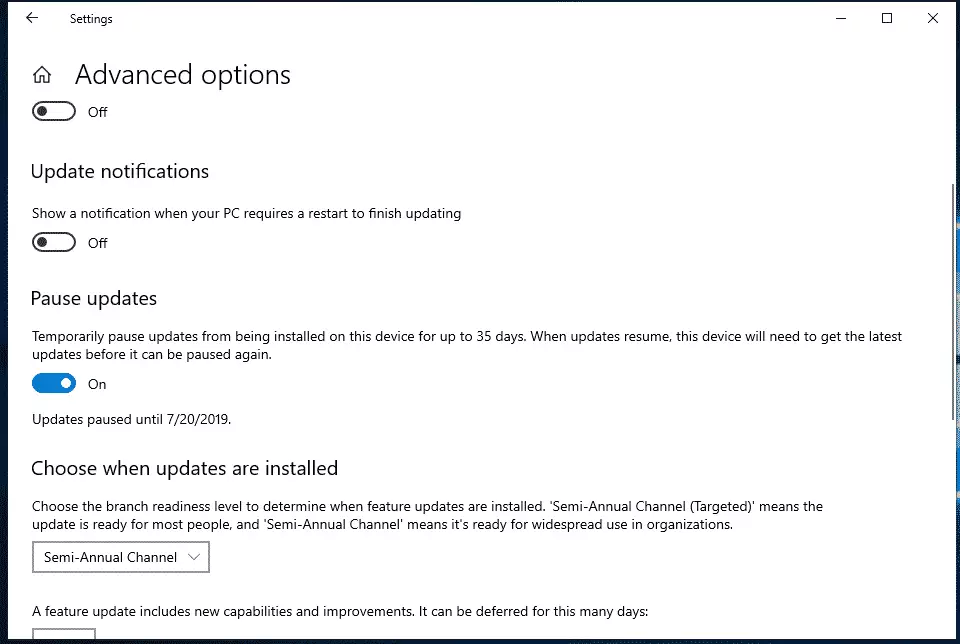 Doing this will temporarily pause updates from being downloaded and installed.
If you want to schedule a restart instead of a random time, follow the steps below:
Select the Start button, then select Settings > Update & Security > Windows Update.
Select Schedule the restart and choose a time that's convenient for you.
Your computer will restart at the scheduled time you defined.
This is how one pauses Windows 10 updates.
Hope you like it!