This brief tutorial shows students and new users how to enable and force the Microsoft (Chromium-based) Edge dark mode on Windows 10.
The new Windows Edge has a dark mode, but to use it, you'll have to turn it on and this post shows you how to.
Enable Edge dark mode changes the entire theme, menu, and other buttons completely dark. Changing to a dark mode theme only applies to Edge.
Websites and other portals can choose to obey your theme selection, but no website uses dark mode for its content.
To completely change the Edge theme and all websites to go dark, you can use Edge's experimental force dark mode option found in Google Chrome to force all content into the website content to go dark.
To get started with enabling Edge dark mode, follow the steps below:
Enable Edge (Chromium-based) browser dark mode
To enable the dark theme in the new, Chromium-based Microsoft Edge browser, click the menu and select Settings.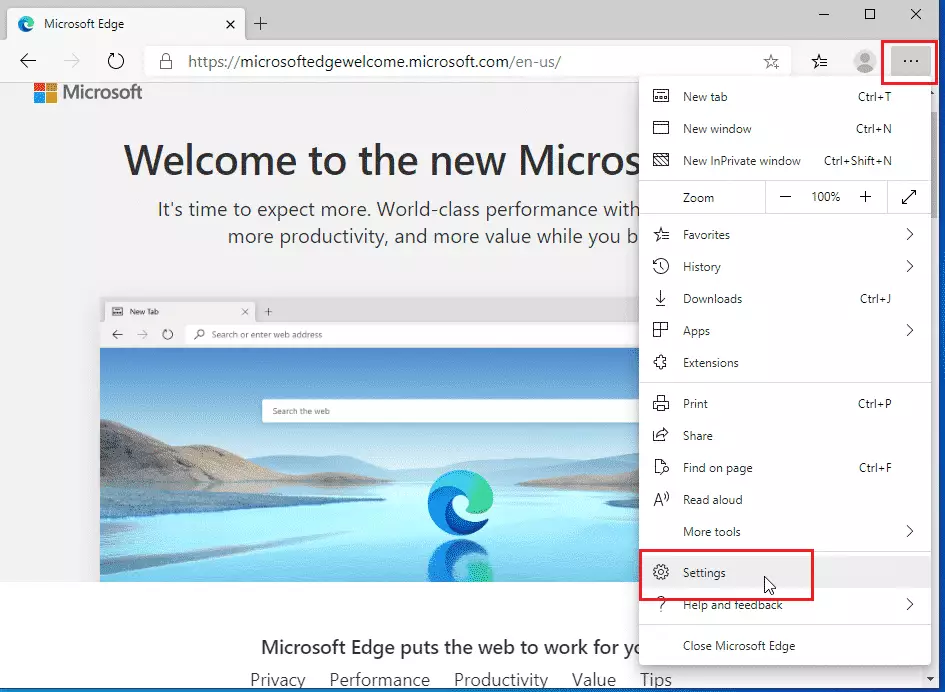 Then choose the Appearance category on the left and go to its Settings pane.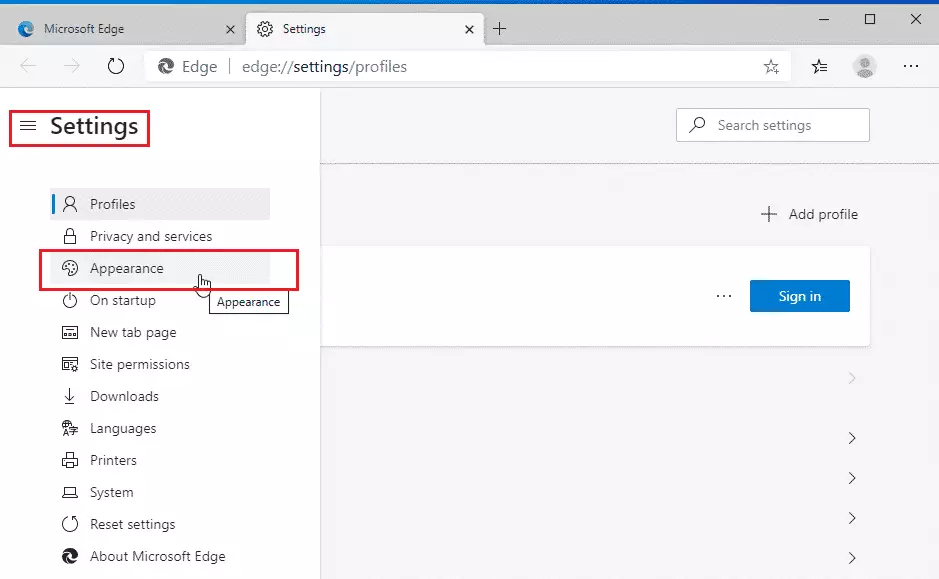 From the Settings pane, click the Theme box under Customize browser and select Dark to switch to a dark theme.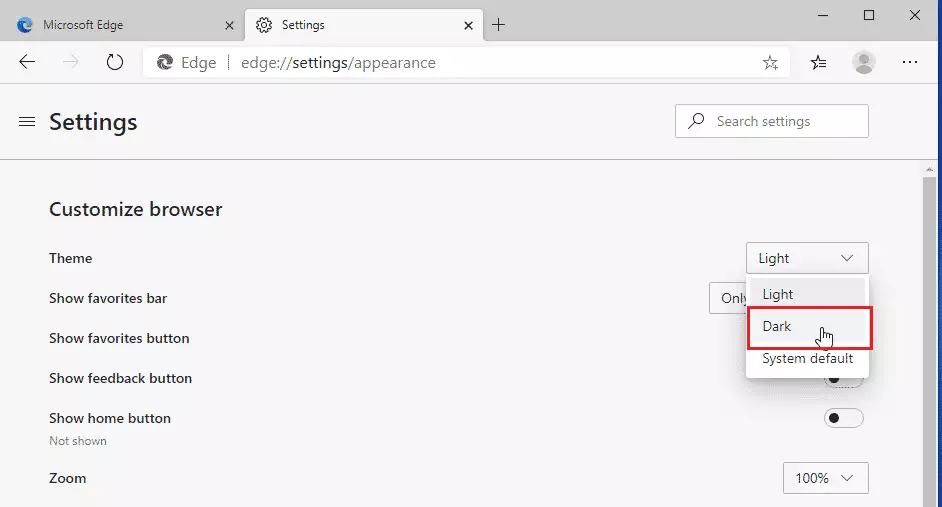 By default, Edge is set and will always use the light theme. There are three choices: Light, Dark, and System default. The System default option forces Edge to follow the Windows theme option you choose in the Settings pane.
Force all Websites to go Dark
When you change your browse to dark, websites can choose to obey your browser theme choice, but you won't find many websites doing so. Almost all websites will disobey your selection.
To force all websites to display dark content, Chromium-base Edge comes with the same experimental force dark mode option found in Google Chrome. You can set that option in Edge to force all websites to only show dark content.
Type edge://flags into Edge's address bar to enable it and press Enter.
Next, search for Dark Mode in the search box. When Force Dark Mode for Web Content appears, click the Enable button to Force Dark Mode for Web Contents.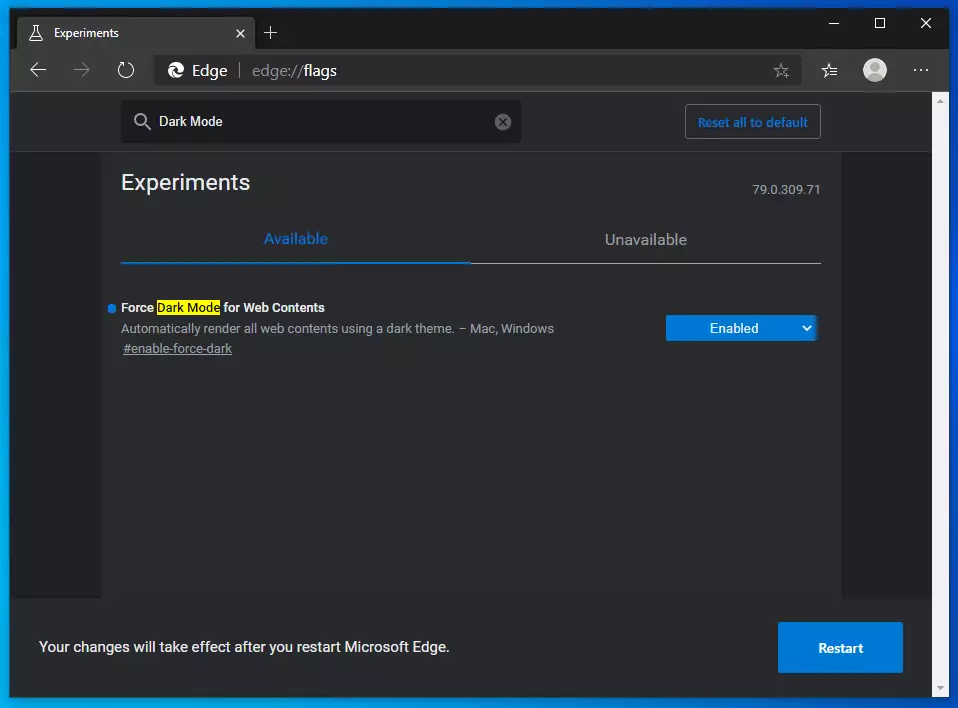 When you're done, click Restart.
Edge will reopen your browser sessions, including all tabs and windows. You won't lose your work. After that, your theme and website content should display in dark mode.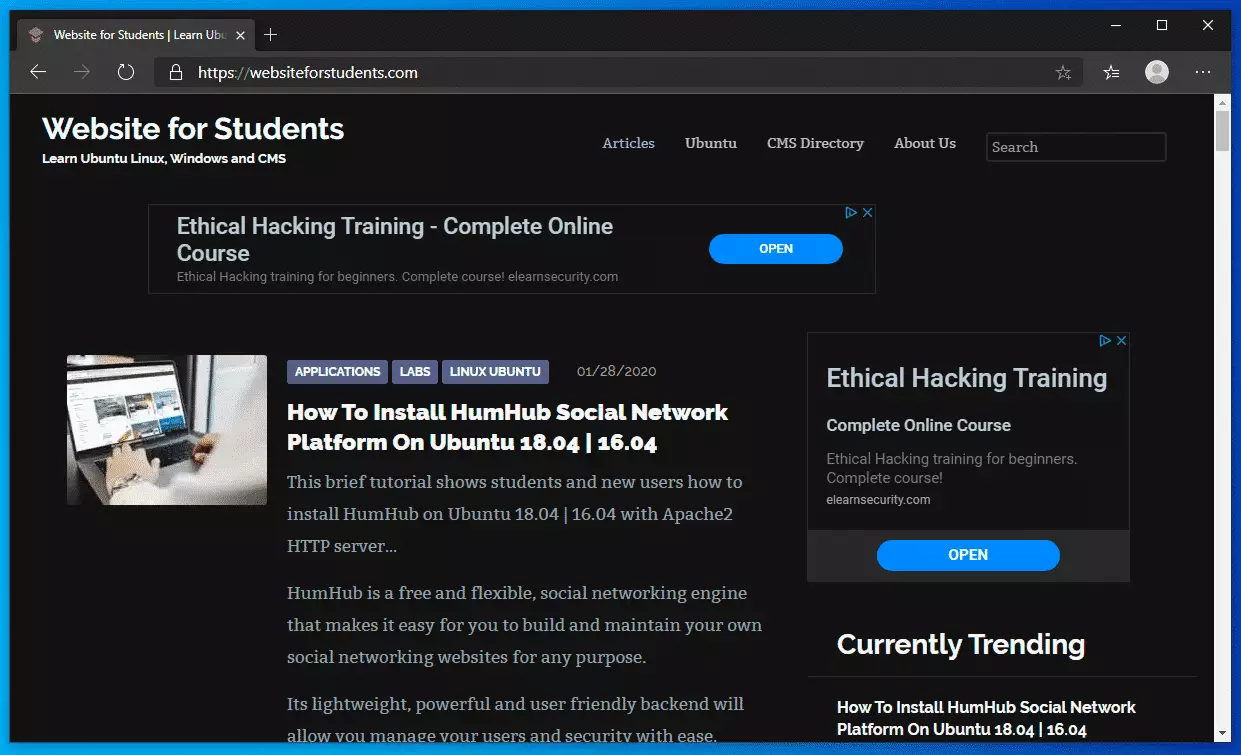 As you can see above, this website is displayed in dark mode after following the changes above.
Conclusion:
This post shows you how to enable and force the new, Chromium-based Edge dark mode when using Windows 10. If you find any errors above, please comment below.