This brief tutorial shows students and new users how to change or reset their Windows 10 passwords.
Windows allows you to change your Password if you know your current Password. You can do this easily with Windows.
However, if you do not know your current Password, you'll have to reset it. This is quite difficult and maybe a bit of a challenge for someone who has no technical background.
If you're a student or new user looking for a computer to start learning on, the easiest place to start is Windows 10. Windows 10 is the most recent version of operating systems for personal computers developed and released by Microsoft as part of its Windows NT family.
Windows 10 has grown into one of the best operating systems, years after its release, and is used by millions of users around the world.
Change your Windows Password
If you already know your Password, simply use the steps below to change it.
Select Start > Settings > Accounts > Sign-in options. Under Password, select the Change button and follow the steps.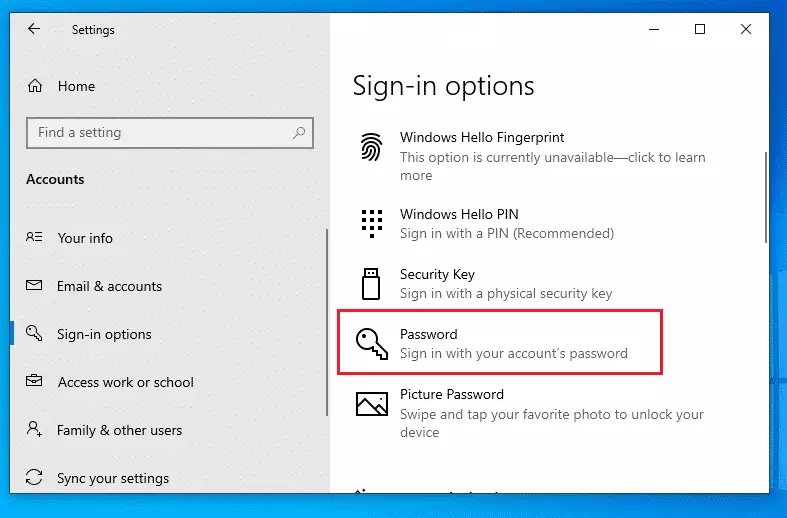 Follow the steps to change your current Password.
Note: The above process will only work if you know your current Password. If you don't, then continue below.
Reset your Windows Password
If you've forgotten or lost your Windows 10 password for a local account and need to sign back into your computer, continue below to learn how to reset your Password and gain access.
If you have a Windows 10 computer, at least 1803, you will have answered security questions when setting up your device.
On the login screen, type the Password you think it's correct. Select the Reset password link on the sign-in screen if it comes back as incorrect.
At the reset link, enter the security questions provided. This will be the same you answered when you first set up your machine.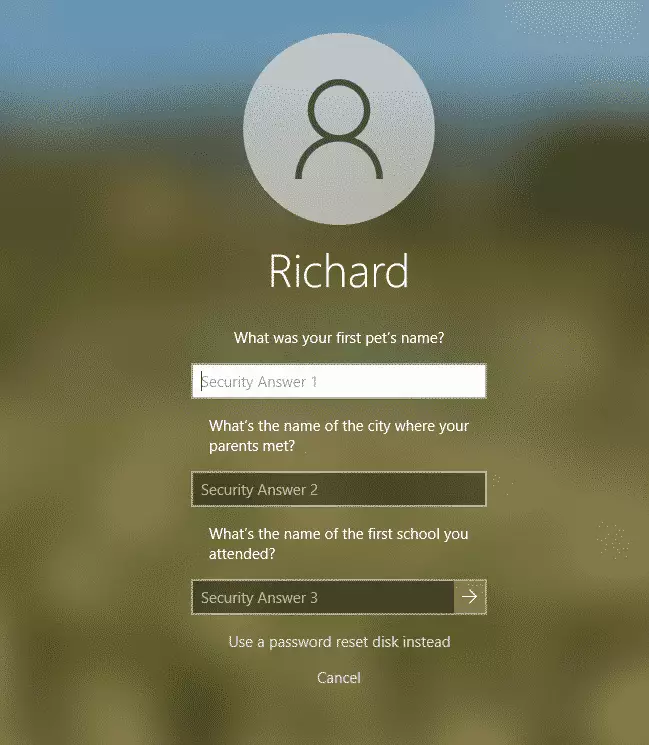 Answer your security questions.
Enter a new password.
Sign in as usual with the new Password.
Reset your computer
If you still can't answer the security questions above and can still not log in, another option will be to reset your device.
Resetting your device will permanently delete your data, programs, and settings.
To reset your device, which will delete data, programs, and settings:
Press the Shift key while you select the Power button > Restart in the lower-right corner of the screen.
On the Choose an option screen, select Troubleshoot > Reset this PC.
Select Remove everything.
That should get you back into your machine.
Conclusion:
This post showed you how to change or reset your Windows password. It also showed you how to reset your computer if you can't get into your computer with a password.
If you find any error above, please use the comment form below to report.